Terrifying Viral Video Shows Shark Circling Woman Swimming Serenely Off Florida Beach As Frantic Onlookers Shout 'Shark!'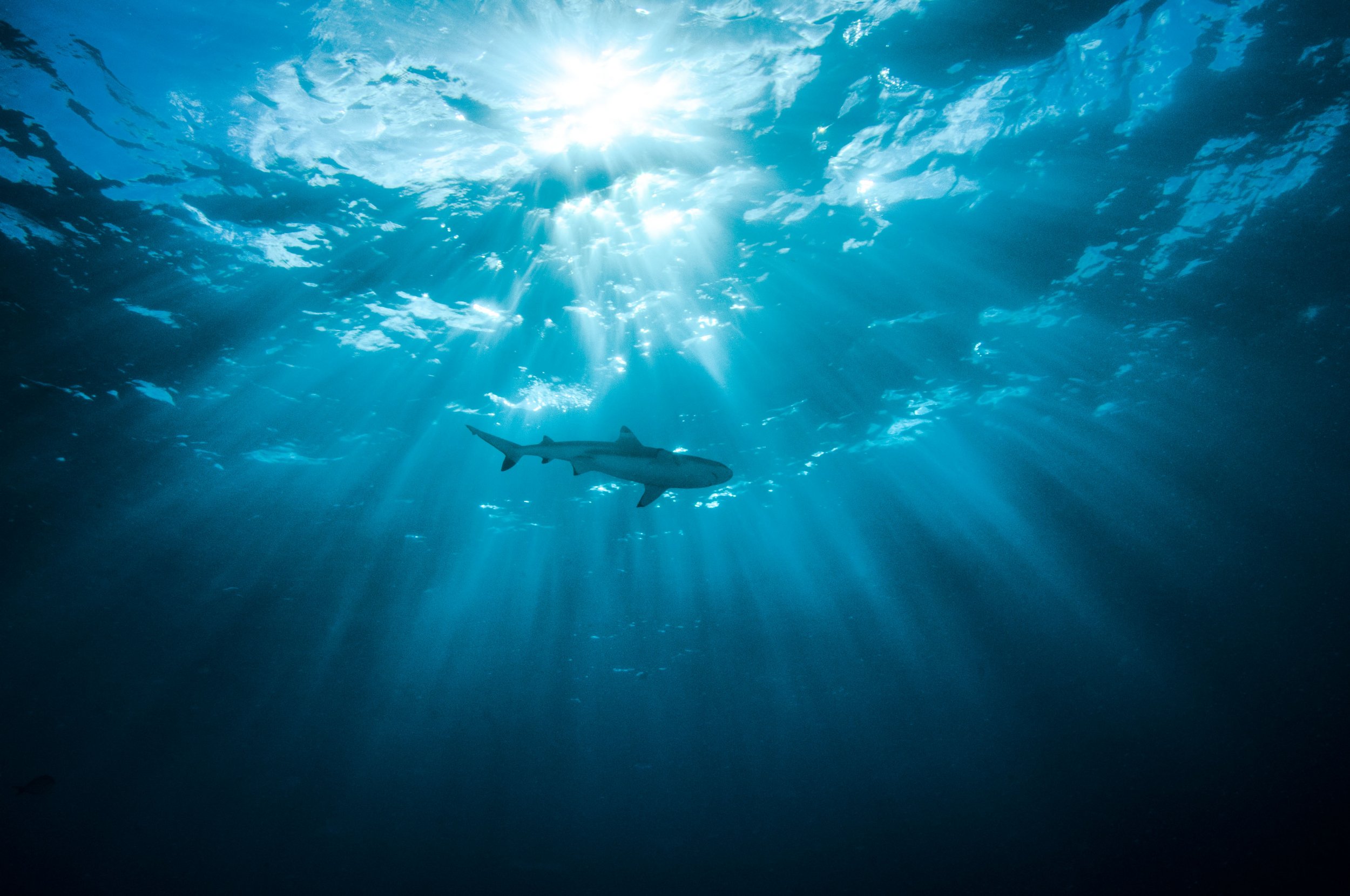 Screams interrupted a woman's peaceful morning swim off the shores of Panama City Beach Wednesday. She was gliding through the serene water when calls from the beach grabbed her attention.
Little did she know a shark had been trailing her for more than a minute.
Stan Battles watched the scene unfold from his balcony at the beachside Tidewater Resort. He saw the dark outline of the creature emerge below the surface near the swimmer, and filmed it lingering beside her—seemingly just a few feet away.
He uploaded his cell phone footage to social media, where it quickly went viral. As of 3.30 a.m. ET, the clip had been shared more than 47,000 times on Facebook.
About 30 seconds into the clip, the slow-moving shark overtakes the woman. As she changes direction, still apparently unaware she's picked up a shadow, the creature circles back toward her.
"The woman swims directly over this thing," Battles told The Panama City News Herald. "Directly over it."
At first, it seemed like nobody nearby the woman had noticed. "It was just kind of crazy," he added. "Everyone on the beach, in the water, they had no clue."
Then suddenly, about a minute into the clip, voices from the beach start screaming "shark!" over and over. At first, the woman doesn't seem to notice. But a few seconds later she stops floating and starts listening. The shark, at this point, has moved behind the woman and appears to be swimming directly toward her—albeit slowly.
The woman quickly moves towards the shore and the shark seems to lose interest, heading back out towards the open water.
Battles told the Herald he made his way to the beach to talk to the woman and show her his video. She hadn't seen the shark at all, he told the publication. "She was just like, 'I think I'm done with the ocean.'"
This isn't the first shark spotted at the Florida vacation destination in recent weeks. In April, a fishing boat hire company boss captured footage of a great white shark circling his vessel. Mark Kelley told the News Herald it was only the second time he had seen a great white in his 35-year career on the ocean. The last time, he said, a shark hunted a porpoise right before his eyes.