'Shark Tank' Billionaires Spar About Twitter's Control Over Trolls on Twitter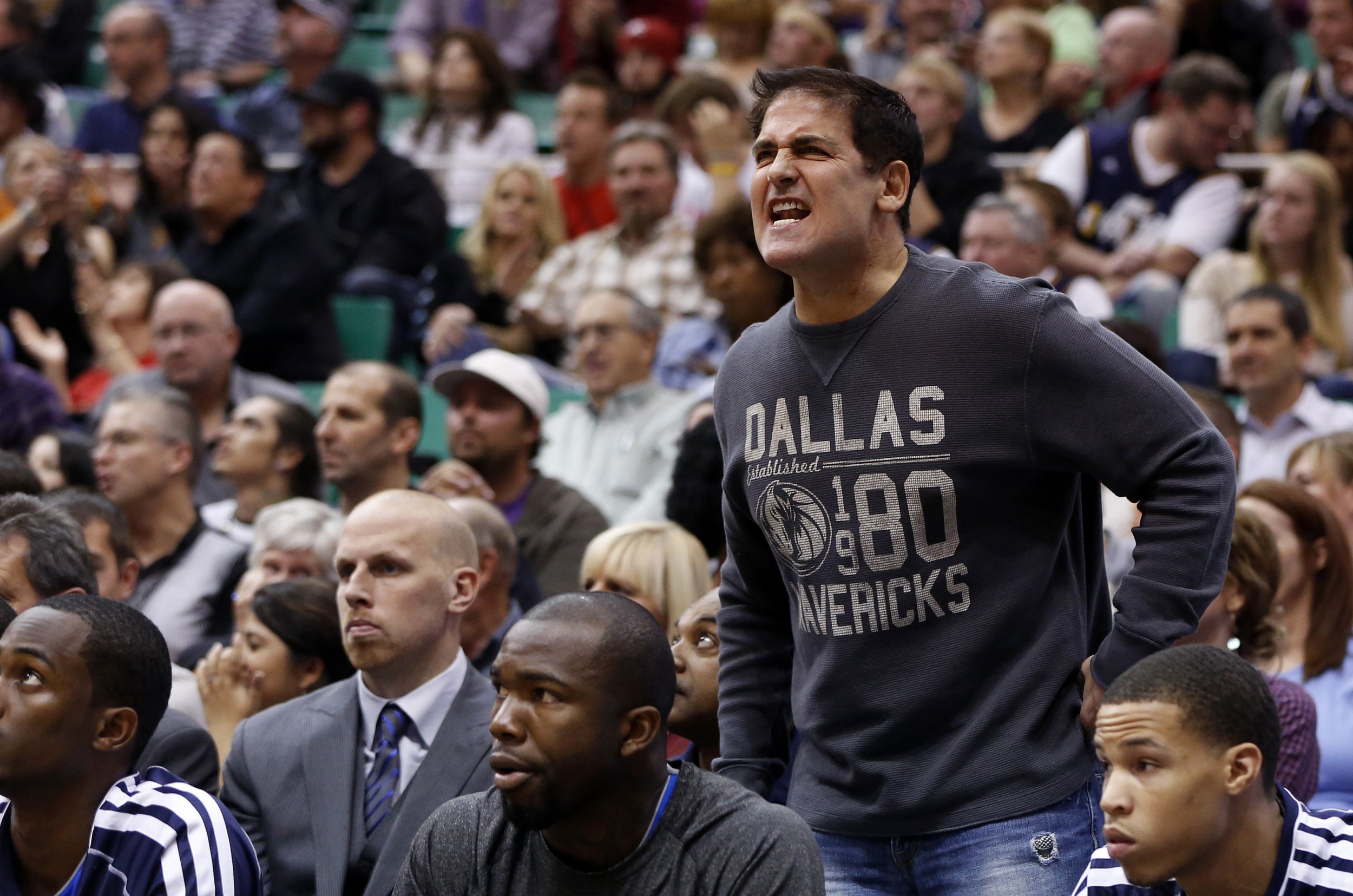 Shark Tank spilled onto Twitter on Thursday.
Billionaires Mark Cuban and Chris Sacca—both of whom star on the ABC reality show as entrepreneurial judges for aspiring startups—sparred over Twitter regarding the social media platform's handling of abuse and trolls.
The Cuban-Sacca argument started with Cuban musing on why Apple has not removed Twitter from its app store:
Sacca, who was an early investor in Twitter, joined the fray by indirectly mocking the Dallas Mavericks, an NBA team owned by Cuban. The argument climaxed with Sacca sarcastically asking Cuban if he "shorted Twitter stock"—selling Twitter stock with the assumption that he will repurchase the stock at a lower price in the future.
There is no evidence that Cuban has held Twitter stock. Twitter's stock over the past year has been in decline and sat at $24.35 at Wednesday's closing.
In March, Cuban accused tech companies like Twitter, Facebook and Uber of driving up unsustainable valuations and creating a tech bubble.
Sacca and Cuban continued to debate over whether Twitter has a responsibility to filter out profane and offensive content before publishing and whether Apple, as a conduit to Twitter's mobile presence through its iPhones and iPads, has a responsibility. Cuban advocated for Apple to come down hard on Twitter to create a filtering system.
Sacca told Cuban that Twitter has a stronger policy against abusive behaviors than Apple and it's the former's prerogative to draw the line. Citing Facebook as an example, Sacca advised against pre-filtering.
The billionaire banter aside, the question of filtering and blocking offensive content has been a constant thorn on the side for Twitter for years. Earlier this year, former Twitter CEO Dick Costolo sent an internal memo to employees admitting that he and his company "suck at dealing with abuse and trolls on the platform and we've sucked at it for years." A month later, Twitter announced a "quality filter" which allows users to remove threats, offensive language and duplicate content from their time lines—but this had mixed results as cyberbullies reportedly circumvented Twitter's blockades.