'Shark Tank' Contestant Allegedly Defrauded 'Vulnerable' Woman Out of 200K in Romance Ploy
A former contestant on the ABC show Shark Tank was arrested Monday in Utah County on charges of defrauding a "vulnerable" woman out of nearly $200,000.
Nate Holzapfel, 42, was charged with three counts of second-degree felony communications fraud after investigators said he "engaged in a scheme and course of deception to defraud a vulnerable" woman. He allegedly met the woman, a breast cancer survivor who cares for a disabled son, on a dating website and started a relationship with her.
Court documents show Holzapfel allegedly pressured the woman into signing over her home to him in 2020, and then he reportedly only gave her a portion of the money from the house's sale.
Holzapfel appeared on Shark Tank in 2013, where he pitched the panel of entrepreneurs on Mission Belt, a company he founded with his brother, Zachary Holzapfel, and Jeff Jensen. The company makes belts without holes and claims to donate a portion of its proceeds to fight poverty and world hunger.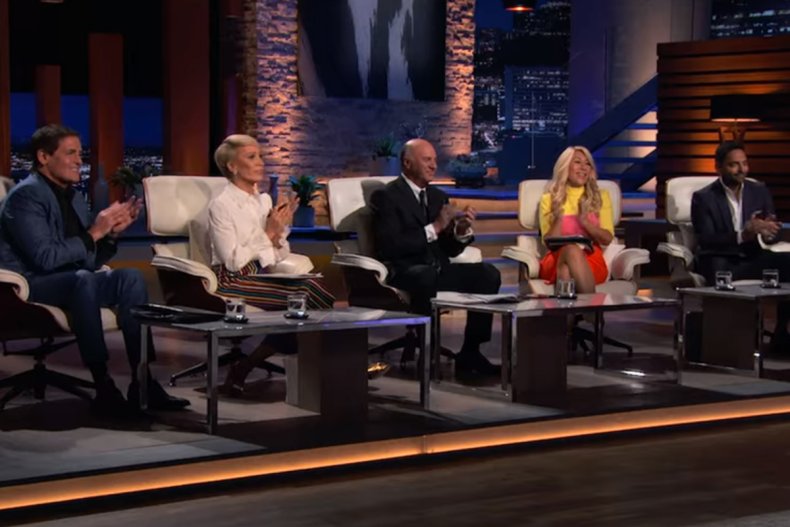 Investigators said Holzapfel, who is married, "engaged in a scheme and course of deception to defraud a vulnerable" woman of $196,000. The victim was described as having "significant health problems and a disabled, total care adult child in a wheelchair."
Utah County Attorney David Leavitt, who charged Holzapfel for the crimes, told the Salt Lake City-based news station KTVX that he believes Holzapfel could have targeted other people.
"When you have an individual that preys upon the emotions of another for the express purpose allegedly of taking advantage of them financially, that's a crime," Leavitt said. "We often think that these sorts of cases are civil cases and not criminal cases, but nothing couldn't be further from the truth. Financial crimes are violent crimes. Anything that devastates someone's life from which is difficult to recover that is a crime of violence."
Sergeant Cole Christensen, the Utah County Attorney's Office Bureau of Investigations' lead investigator, said a statement provided to Newsweek, "We have additional victims that are coming forward, and we believe there are others."
Holzapfel has faced high-profile legal problems before. In 2018, he was sued by Larry King on accusations that he used a "mock interview" with the since-deceased broadcaster that was said to have been done as a favor.
The lawsuit, filed in federal court by Larry King Enterprises and ORA Media, alleged Holzapfel "used false pretenses to obtain Larry King's participation in a mock interview, then infringed Plaintiffs' common law trademarks and rights of publicity to make it appear that Larry King endorsed Defendants' commercial activities when, in fact, he has not done so." King allegedly was told the interview was made for a "sizzle reel" demonstration video for Holzapfel to show television producers.
In 2019, King won a default judgment against Holzapfel for $250,000 plus King's legal fees. Holzapfel failed to tell the woman that he allegedly defrauded of the $250,000 judgment against him or that he was married, according to Salt Lake City's KSTU.
An initial appearance for Holzapfel is scheduled for early November. A spokesperson for the Utah County Attorney's Office told Newsweek that investigators said Holzapfel's alleged crimes are punishable by one to 15 years of incarceration and a $10,000 fine.
Update (10/8/21, 8:45 a.m. ET): This story was updated to include comments from Sergeant Cole Christensen and a spokesperson from the Utah County Attorney's Office.