Linda O'Leary Makes Instagram Private After Boating Accident With 'Shark Tank' Husband Kills Two
Linda O'Leary has made her Instagram account private after being involved in a boating accident that killed two people. Linda has over 6,000 followers on the social media platform while her husband, Shark Tank star Kevin O'Leary, has 515,000 and maintains a public profile.
The O'Learys were on the Lake Joseph in Muskoka, Ontario, on Saturday when their boat collided with another craft. Gary Poltash, 64, was struck by the O'Leary's boat and died immediately, according to Us Weekly. The second fatality was a 48-year-old woman, Susanne Brito, who died in the hospital on Tuesday.
Linda was driving the boat at the time of the accident, sources say, though there is conflicting information about the incident: The O'Learys maintain the other boat did not have its lights on and left the scene after the collision, while passengers in the other craft claim the O'Learys fled.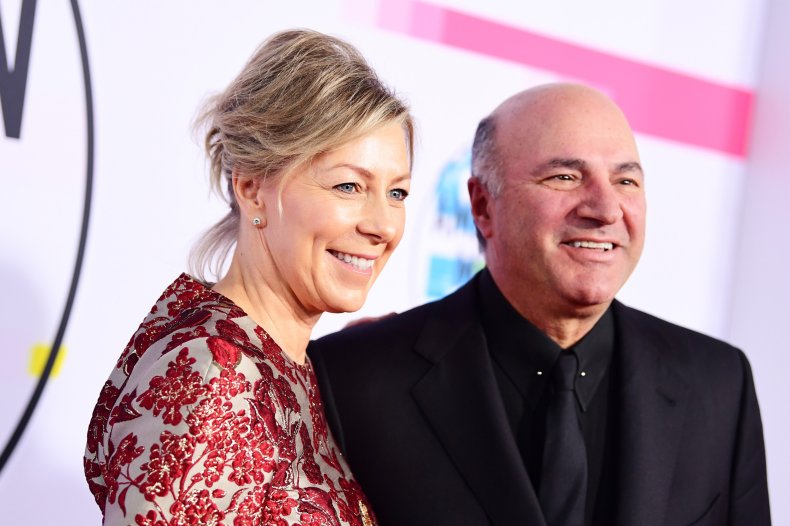 Linda and Kevin maintain they are cooperating with police.
"Late Saturday night I was a passenger in a boat that had a tragic collision with another craft that had no navigation lights on and then fled the scene of the accident," Kevin told Us Weekly. "I am fully cooperating with authorities. Out of respect for the families who have lost loved ones and to fully support the ongoing investigation, I feel it is inappropriate to make further comments at this time. My thoughts are with all the families affected."
No charges have been filed, according to a statement to TMZ from Kevin's representative, who says Linda was not drunk at the time of he accident and passed a DUI test.
Kevin's last Instagram post shows a photo set and his opinion on how the art of photography should work. "Stop the B&W madness," he wrote on Instagram. "This is the true art of photography. Shoot film and transfer to digital. Everything else is BS!"
Kevin is a long-time investor on Shark Tank, where he offers his expertise to up-and-coming inventors and entrepreneurs. He co-founded O'Leary Funds and SoftKey Software Products, which was purchased by Mattel, reportedly making O'Leary a multimillionaire.
Linda is the vice president of marketing for the couple's wine brand, O'Leary Wines. The couple were married in 1990 and, after separating in 2011, reconciled two years later.