Where to Buy 'Shark Tank' Products—The Lip Bar Edition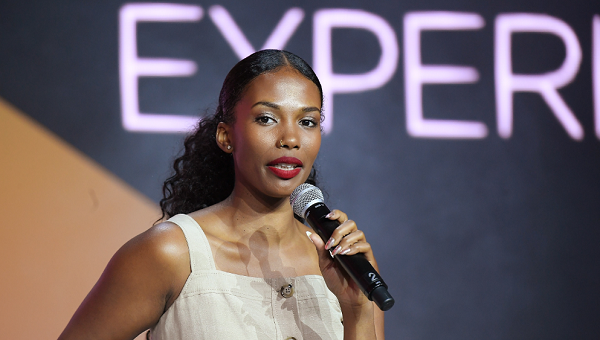 Having your business proposal rejected likely causes some angst, but having your business proposal rejected on national TV by multimillionaires while they laugh in your face and claim your idea will never go anywhere beyond your dreams—well, that's just downright humiliating.
That's exactly what happened to Melissa Butler, CEO and founder of lipstick line The Lip Bar, when she appeared on an episode of Shark Tank. The 32-year-old introduced her catalog of colorful vegan lipsticks ranging in vibrant shades of pink and green to blue and orange on a 2015 episode of the show and was met with some rather harsh feedback from resident sharks Kevin O'Leary and Daymond Johnson.
Flash forward three years later though, and business is booming for The Lip Bar. In fact, Butler's products recently found a new retail location aside from The Lip Bar's website—Target. The beauty brand's collection of lipsticks, liquid mattes and lip glosses found homes on the shelves of 142 Targets across the country, CNBC reported Monday, without the help or investment of any vicious sharks.
"They were really cruel to us," Butler told CNBC of her experience on Shark Tank Season 6.
Before Butler was booted off the set along with her creative director Rosco Spears, John told her she was "never going to create anything new in this world," while O'Leary told her not to waste her time on Earth "trying to sell lipsticks." Meanwhile, the other sharks Mark Cuban, Lori Greiner and Robert Herjavec politely declined.
Butler said the severe rejection only empowered her to push harder for her brand. "At the end of the day, if I stopped my business after one 'no'—even a public 'no'—then maybe I shouldn't have started," she said. "I couldn't allow someone else to be the authority on my dream."
Butler formulated The Lip Bar in her own kitchen in 2012 by blending melted dyes with ingredients like avocado oil and shea butter and then freezing them. With the support of a new investor—The New Voices fund, as of July—and chemist, the lipstick line remains vegan and cruelty-free as well as amiss of harsh chemicals.
Not to mention, it's affordable. Lipsticks like The Lip Bar's electric blue "Jezebel" start out at $13 while glosses like the hot pink "Party Girl" cost $14.
To find a The Lip Bar products at a Target location near you, look HERE.