Where Are 'Shark Tank's' Cup Board Pro Owners? Update on Christian, Keira, and Kaley Young Ahead of Season 10 Return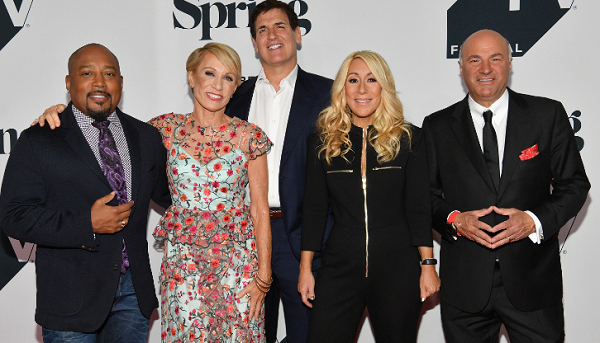 There wasn't a dry eye on set when siblings Christian, Keira, and Kaley Young appeared on a fall episode of ABC's Shark Tank Season 10. After losing their father, New York fire fighter and chef Keith Young, to health complications caused by 9/11 cleanup, the trio pledged to see their dad's dream come to fruition by taking his product, an innovative cutting board cup, to Shark Tank.
The kids made good on their promise and appeared on Shark Tank with their father's Cup Board Pro, a detachable cup that could be clipped to a cutting board for easy cleanup, shortly after the Season 10 premiere in October.
Keith Young, a two-time Chopped winner, developed the product, inscribed with an insignia honoring firefighters who died in the aftermath of 9/11, years before his death. However, he put the project on hold just as he was receiving his first prototypes in an effort to support his wife following her breast cancer diagnosis. Her death from the disease in 2012 further delayed the project.
Then in 2017, Keith Young died after a cancer battle pegged to his work on Ground Zero.
"It was his dream to pitch it on Shark Tank," Kaley Young told the judges. "Unfortunately, he passed away before he had that chance, but we're here today to continue his legacy and make that dream a reality."
The family's pitch, which included video clips of their dad using the product, garnered an emotional reaction from the sharks, particularly investor Mark Higgins, who also helped clean up Ground Zero following the September 11 terrorist attacks in 2001.
The young business owners noted they launched an online store where their father's Cup Board Pro was sold, and were basically maintaining the business out of their living room in Long Island, New York.
Their dedication resulted in not only Higgins, but fellow sharks Daymond John, Mark Cuban, Kevin O'Leary and Lori Greiner all pitching in to help the Youngs's business dreams come true by collectively offering the siblings $100,000 for a 20 percent stake in the company—an effort rarely ever seen on Shark Tank.
The investors also decided to donate whatever profits they gained from the deal to charities aimed at helping firefighters affected by 9/11.
Sales of the Cut Pro Board skyrocketed instantly after the Young family's appearance on Shark Tank. Sony Pictures Television, which produces the ABC show, confirmed in October that 26,000 Cup Board Pros were on back-order within 18 hours of the show, resulting in more than $1 million in sales.
So where are the Young family and their Cup Board Pro now? From the looks of it, they're still in the cutting board business, but their product is currently out of stock as the Youngs are currently working with new manufactures, according to a statement on the company's website released in January.
"Our current update is that there has been a lot of behind the scenes work happening with the Cup Board Pro by our family, the amazing Sharks and their incredible teams. Currently, we are working with new manufacturers and are still working on our tooling process. We will have product in as soon as we approve our prototypes and can't wait to update you soon on the exact date of availability!" the statement read.
In the meantime, the Youngs and the sharks have made good on their promise to donate profits to Fire Department New York charities. The siblings donated $41,000 to the FDNY Foundation in late January.
Shark Tank returns to ABC with the continuation of Season 10 on Sunday at 10 p.m. ET.