'Shark Week' 2020 Is Here—Here Is the Full Lineup of Shows For the 32nd Annual TV Event
Great whites, tigers and bulls—oh my!
These are just a few species of the ocean's favorite predator—sharks, duh—that will be swimming on to TV screens all across the nation during the Discovery Channel's 32nd annual Shark Week event. Plenty of specials exploring the world of sharks are set to air over the course of eight nights on the network beginning on Sunday, and this year, even more celebrities will be diving into the deep end to learn more about the terrifyingly badass creatures.
Shaquille O'Neal is back in the water after his encounter with the apex predators during his 2018 Shaq Does Shark Week special. This time he'll be learning which shark has the most lethal attack style, getting up close and personal in the special ShaqAttack. YouTube sats Dude Perfect and Mark Rober will join him on the journey as they study shark hunting techniques and watch them in the wild.
Will Smith will confront his big fear of open ocean when he goes diving into shark infested waters in Will Smith: Off the Deep End.
In Sharkadelic Summer, Snoop Dog will investigate the real reasons why Great Whites have been popping up at coastlines all across America lately.
Josh Gates, the star of Discovery's Expedition Unknown, will be back for a new late-night talk show, Josh Gates Tonight: Shark Week, set to air nightly during Shark Week. A few special guests including Mike Tyson, William Shatner and O'Neal are expected to appear on the show and discuss some of the most thrilling moments of the night's programs with Gates.
There's also Shark Lockdown, in which researchers determine how the coronavirus pandemic and human's lack of fishing and ocean presence may have affected the hunting patterns of great white sharks.
Forrest Galante, a wildlife biologist and conservationist, will swim in some of the world's most dangerous shark-infested waters to try and find three shark species that have been off the grid for over the last 100 years in Extinct or Alive: Land of the Lost Sharks. And scientists will purvey the most elusive and mysterious sharks that live in the deepest parts of the ocean for Alien Sharks: First Contact.
And that, my friends, is just the tip of the shark's fin when it comes to what else this beloved annual event has to offer.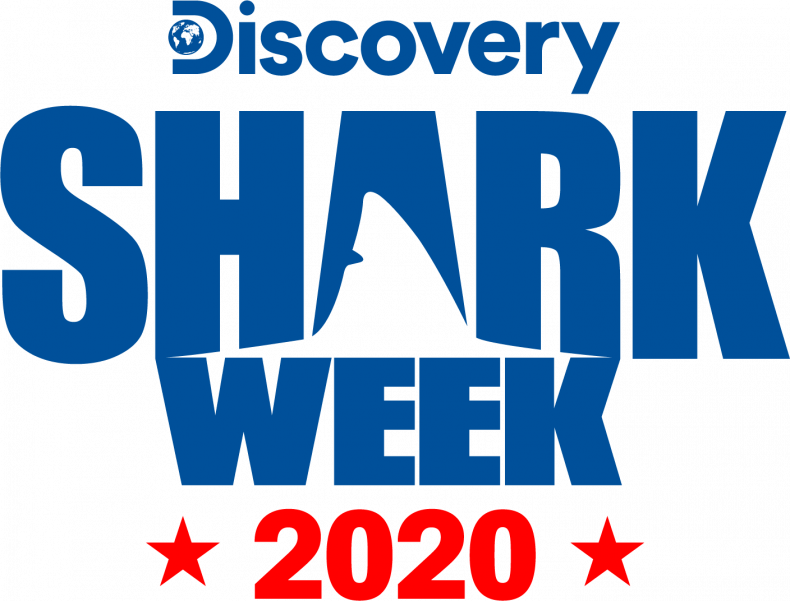 Sunday, August 9
Air Jaws: Ultimate Breach Off, 8 p.m. ET
Tyson vs. Jaws: Rumble on the Reef, 9 p.m. ET
Shark Lockdown, 10 p.m. ET
Josh Gates Tonight: Shark Week, 11 p.m. ET
Monday, August 10
Abandoned Waters (FKA Sharks of Neptune), 8 p.m. ET
ShaqAttack, 9 p.m. ET
Jaws Awakens, 10 p.m. ET
Josh Gates Tonight: Totally Jaw-Some, 11 p.m. ET
Tuesday, August 11
Extinct of Alive: Land of the Lost Sharks, 8 p.m ET
Will Smith: Off the Deep End, 9 p.m. ET
Great White Serial Killer Extinction, 10 p.m. ET
Josh Gates Tonight: Some-Fin Special, 11 p.m. ET
Wednesday, August 12
Monster Under the Bridge, 8 p.m. ET
Adam Devine's Secret Shark Lair, 9 p.m. ET
Great White Double Trouble, 10 p.m. ET
Josh Gates Tonight: The Gil of it All, 11 p.m. ET
Thursday, August 13
Air Jaws, 8 p.m. ET
Sharkadelic Summer, 9 p.m. ET
Mako Nation, 10 p.m. ET
Josh Gates Tonight: Are We Having Fin Yet?, 11 p.m. ET
Friday, August 14
Alien Sharks: First Contact, 8 p.m. ET
Lair of the Great White, 9 p.m. ET
Tiger Shark King, 10 p.m. ET
I Was Prey Shark Week 2, 11 p.m. ET
Saturday, August 15
Sharks of Ghost Island, 8 p.m. ET
Wicked Sharks, 9 p.m. ET
Sharks Gone Wild 3, 10 p.m. ET
I was Prey: Terrors From the Deep, 11 p.m. ET
Sunday, August 15
Naked & Afraid of Sharks 2, 8 p.m. ET