Shark Week 2021 Schedule, Line-Up and How To Watch on Discovery Channel
Shark Week is back on Discovery Channel, with brand new shows to learn more about the most famous ocean predators.
The TV event started yesterday and will continue all week until July 18.
With 45 hours of programming, viewers will be able to learn about shark behaviors never seen on camera before.
How To Watch Shark Week
In the U.S., fans can watch Shark Week 2021 on Discovery Channel and Discovery+.
Those who do not have cable can use streaming services such as Sling TV, Fubo TV, Philo TV, Hulu with Live TV, YouTube TV and AT&T TV Now.
People in the U.K. can also watch the programs on Discovery UK, with the option of paying £4.99 for Discovery Plus.
Similarly, Canadians can watch Shark Week 2021 if they get Discovery Canada through their cable package. Unfortunately, Discovery Plus is not available in Canada at the moment.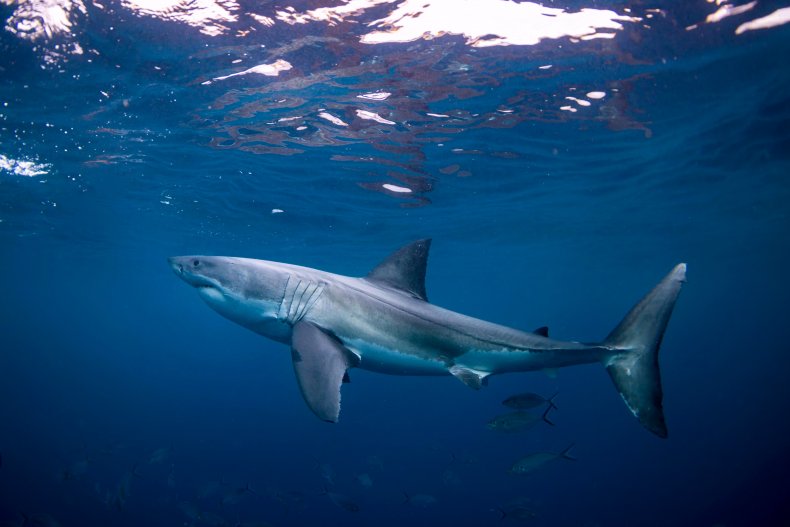 What Is The Shark Week Schedule?
Sunday, July 11
Shark Academy (on Discovery+; linear premiere Sunday, July 18)
Sharkbait With David Dobrik (Discovery+ exclusive)
Crikey! It's Shark Week—8 p.m.
Tiffany Haddish Does Shark Week—9 p.m.
Jackass Shark Week Special—10 p.m.
Monday, July 12
Stranger Sharks (Discovery+ exclusive)
Air Jaws: Going For Gold—8 p.m.
Jaws Awakens: Phred vs. Slash—9 p.m.
Expedition Unknown: Shark Trek—10 p.m.
Tuesday, July 13
Great White Comeback (Discovery+ exclusive)
MotherSharker—8 p.m.
Brad Paisley's Shark Country—9 p.m.
The Spawn Of El Diablo—10 p.m.
Wednesday, July 14
Tiger Queen (Discovery+ exclusive)
MechaShark—8 p.m.
The Real Sharknado—9 p.m.
Return to Lair of the Great White—10 p.m.
Thursday, July 15
Raging Bulls (Discovery+ exclusive)
Dr. Pimple Popper Pops Shark Week—8 p.m.
Sharkadelic Summer 2—9 p.m.
Mega Jaws of Bird Island—10 p.m.
Friday, July 16
Extinct or Alive: Jaws of Alaska (Discovery+ exclusive)
Ninja Sharks: Mutants Rising—8 p.m.
Monster Sharks of Andros Island—9 p.m.
Mystery of the Black Demon Shark—10 p.m.
I Was Prey: Terrors of the Deep 2—11 p.m.
Saturday, July 17
Rogue Tiger Shark: The Hunt for Lagertha (Discovery+ exclusive)
Return to Shark Vortex—8 p.m.
Shark Week Best in Show—9 p.m.
I Was Prey: Shark Week 2021—10 p.m.
Sunday, July 18
The Great Hammerhead Stakeout (Discovery+ exclusive)
Shark Academy (already streaming on Discovery+) - 10 p.m.
Which Celebrities Are Taking Part in Shark Week?
Tiffany Haddish, Brad Paisley, Tara Reid and Robert Irwin are among the celebrities taking part in Shark Week 2021.
Viewers will also spot JB Smoove, William Shatner, Noah Schnapp, Ian Ziering, Snoop Dogg and the cast of Jackass in the programs.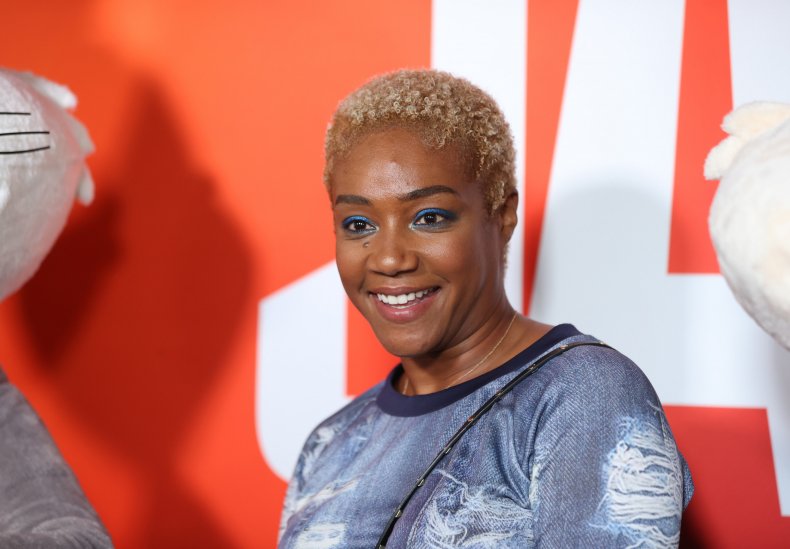 What Is The Purpose Of Shark Week?
Shark Week aired for the first time on July 17, 1988.
Since it was launched, its main purpose has been to correct misconceptions about sharks and also focus on conservation efforts.
During the years, has become a hit program on the Discovery Channel Network.
How Have Fans Reacted?
Many fans have shared their excitement on social media, with a person tweeting: "The most wonderful time of the year is coming up.... SHARK WEEK."
Another added: "Shark week is literally my favorite time of year."
One more wrote: "Some people say the most wonderful time of the year is Christmas or Thanksgiving, and me? I just wait around all year for shark week."