How to Live Stream Shark Week's First Movie 'Capsized: Blood in the Water' Starring Josh Duhamel
The Discovery Channel will continue its annual Shark Week with the premiere of its first scripted movie series of the event, Capsized: Blood in the Water, on Wednesday. The feature-length film—which stars Josh Duhamel, Rebekah Graf, Beau Garrett, Josh Close and Tyler Blackburn—tells the harrowing tale of a yacht crew who find themselves fighting for their lives after their boat capsizes in shark-infested waters.
The film is based on the actual events of October 1982 when five sailors attempted to sail from Maryland to Florida on a yacht dubbed Trashman. Duhamel stars as yacht Captain John Lippoth, who leads the journey before their epic shark encounter, while Graf serves as the captain's girlfriend Meg Mooney. Garret, Close and Blackburn make up the rest of the yacht crew.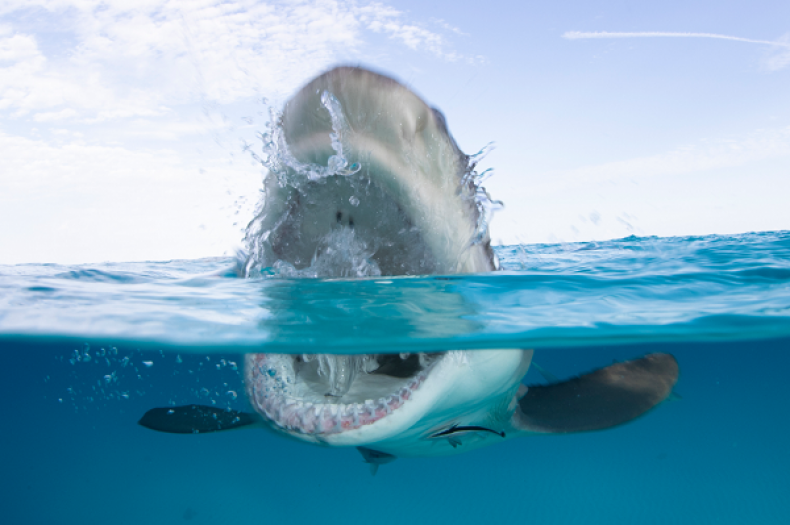 The movie is set to premiere during Discovery Channel's Shark Week festivities on Wednesday at 9 p.m. ET, following the documentary-style show Extinct or Alive: The Lost Shark. Viewers without access to television can still tune into Capsized via live stream on the network's website or on the Discovery Go app—although a cable provider login is needed to access the stream. Those with Hulu will similarly be able to stream the movie there. A live stream of Shark Week programs can also be accessed on YouTube TV, Amazon Prime Video and Vudu.
A major storm was to blame for the actual Trashman yacht to capsize back in 1982. The crew reached waters near the coast of North Carolina, an area known for its bustling migrating shark population, when the boat—ravaged by the storm—sank to the bottom of the ocean, according to Popular Mechanics. The sailors had nothing but a life raft after the storm hit—no food, no water and no emergency gear.
Within the chaos of the tanking boat, Mooney suffered injuries on her arms and legs which caused her to bleed. The wound exposure in the ocean is what attracted a pack of tiger sharks hell-bent on feasting on the sailors.
Lost at sea with no rescue teams in sight, Lippoth and his crew were faced with the ultimate test of survival as they play the dangerous game of waiting.
While it's unclear how closely Capsized will follow the actual events endured by Trashman yacht crew—a number of the sailors lost their lives during the journey—viewers should expect to see a lot of action throughout the movie.