How to Live Stream Shark Week 2019: Watch 'Expedition Megalodon,' 'Shark Trip' and More Discovery Channel Shows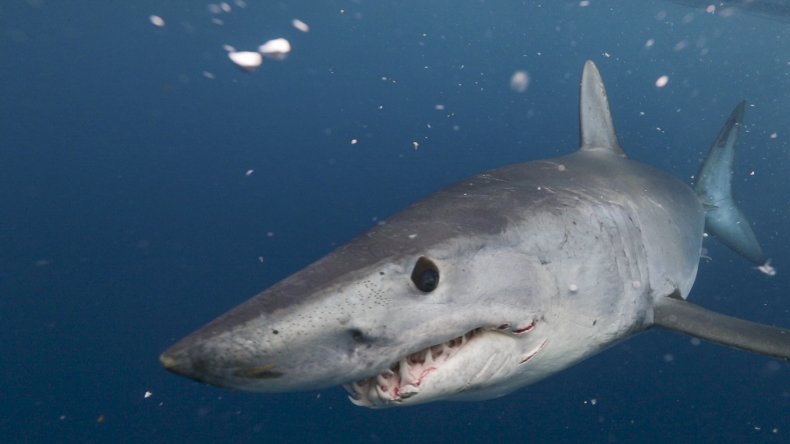 Hang on to your fins—Shark Week is officially underway on the Discover Channel. The network kicks off its 31st annual fish festival on Sunday.
More than 20 hours worth of shark content will premiere during the week-long event, including dozens of new documentary specials and shows like Expedition Unknown: Megalodon, the first series launching Shark Week at 8 p.m. ET on Sunday.
Shows airing during Shark Week are available for live streaming on Discovery Channel's Website as well as the Discovery Go app. Viewers will need to use a TV provider login to access the stream. Hulu subscribers will also be able to access episodes on the streaming platform, while those without the service are eligible to view Shark Week by signing up for a free two-week trial of the service. Amazon Prime Video and Vudu streaming service will also feature episodes of Shark Week.
While deep-sea explores and researchers will entertain and educate the masses on original Discovery Channel shows like Sharks of the Badlands, Sharkwrecked: Crash Landing, Laws of Jaws: Dangerous Waters and more, the network will also debut Shark Week's first-ever feature-length scripted film. Capsized: Blood in the Water, starring Josh Duhamel, Tyler Blackburn, Rebekah Graf, Beau Garrett and Josh Close.
The movie, based on true events, follows the journey of a group of boaters whose yacht capsized in the Atlantic Ocean in October 1982. Stranded with nothing but a small raft, the group is forced to fight for survival after they draw the attention of a pack of tiger sharks.
Returning with Shark Week is the event's late-night show, Shark After Dark, hosted by comedian Rob Riggle. The nightly spot will feature a variety of guests to highlight some of the most interesting moments unveiled on shows of the night.
Riggle will additionally attempt to land his own Shark Week special. On Shark Trip: Eat. Prey. Chum., which will follow up Expedition Unknown: Megalodon on Sunday night at 9 p.m., Riggle will bring celebrity friends Anthony Anderson, Joel McHale and Damon Wayans Jr. on an ocean adventure, under the pretense they're helping him get a new show on the network. The catch, however, is the guys don't actually know their decision to help him means they'll have to go swimming with a few sharks.
"I'm a huge Shark Week fan and can't wait to dive back into the water with the ocean's most magnificent creatures. It's going to be an epic Shark Trip with some of my best buddies," Riggle told The Hollywood Reporter on Wednesday.
During last year's Shark Week, Riggle took Shaquille O'Neal for a shark dive in the Bahamas.