Shark Week History: What Is It? When Did It Start? How Long has It Been On?
Just like an unceasing beast reemerging from the deeps of the ocean to terrify and thrill people everywhere, Shark Week is back — once again bringing the deep ocean into viewers' homes and continuing the long-running tradition for Discovery Channel into its fourth decade.
Beginning on Sunday, Discovery Channel will devote programming to some of the ocean's deadliest and most thought-provoking predators. In its 31st year, Discovery Channel will debut its first scripted feature-length film, Capsized: Blood in the Water, a true story about a shark encounter that took place in October 1982.
The first Shark Week occurred in July 1988 and has since become television's longest-running event in history, according to Discovery.
Shark Week's executive producer Brooke Runnette told The Atlantic in 2012 that the idea for the shark-themed programming began as an idea scribbled on the back of a cocktail napkin. Executives John Hendricks, Clark Bunting and Steve Cheskin were at a bar with a few colleagues and chatting about fun things Discovery could do.
"And one of them said something like, 'You know what would be awesome? Shark Week!' And somebody in that nexus scribbled it down on a napkin. You know how that is. An idea in a bar comes from many fathers," Runnette said.
It's common knowledge that Shark Week has been a huge success, but Bunting told The State News in 2012 that although previous shark programming did well, he was just as surprised as anyone else to see Shark Week turn into the ravenous ratings-devouring machine it has become. In 2018, Shark Week had 34.9 million viewers and Discovery Channel took the number one network spot for prime time during the annual event.
"I don't think it would have lasted if it was 'Tiger Week' or 'Bear Week,'" Runette told The State News. "I think sharks are one of the few things left in the world that are really wild and mysterious, and they are genuinely awesome."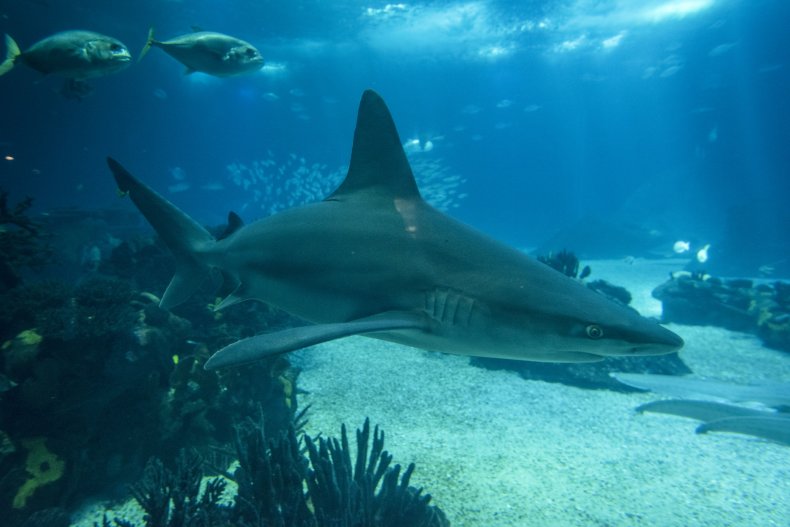 The first episode of Shark Week, "Caged in Fear," aired on July 17, 1988, and was a science-history piece. It gave viewers a glimpse into the process of testing motorized shark cages.
In 1997, for the 15th anniversary, Discovery Channel debuted Celebrity Shark Week and featured a number of appearances from well-known names, including star volleyball player, model and actress Gabrielle Reece. This year, comedians Rob Riggle, Damon Wayans Jr., Adam Devin, Anthony Anderson and Joel McHale will all make appearances.
On August 4, when the fun is coming to a close, Discovery Channel will give viewers the chance to watch some of the week's best shark programming again during an encore performance. Along with watching on television, viewers can stream the Shark Week programming through the Discovery GO mobile application.