Shark Week Live Stream 2018: How to Watch Discovery Channel Shark Shows Without Cable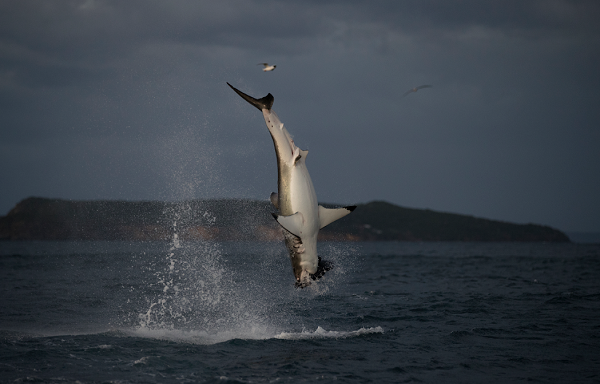 For the last 30 years, millions of viewers have tuned into the annual Shark Week celebration on the Discovery Channel. Millions more will likely watch the week-long fish fest, which kicked off on Sunday, now that all of the shows are capable of being live streamed.
In addition to airing live on the Discovery Channel, every one of the Shark Week programs will be available for viewing on via live stream on the network's website and the Discovery GO app. Episodes of Shark Week will also be available on Roku and Amazon Fire. Folks just need a smart device for viewing purposes and a proper cable login.
Those who don't have a cable subscription can also watch Shark Week shows on PlayStation Vue. The pay-for-service offers streaming packages ranging from $39.99 a month for 45 channels, including popular networks like FOX, CBS, FX, ESPN and the Discovery Channel, while the $74.99 a month package features 90 channels along with HBO and Showtime. PlayStation Vue offers a five-day free trial.
Viewers with access to DirecTV can also stream Shark Weekon their TV, laptops and smartphones with the DirecTV NOW app, offered on iTunes, Google Play and Amazon.
Discovery is also selling all Shark Week episodes in HD on iTunes, Amazon, Google Play, Fandango, Xbox and Vudu with a one-time purchase of $29.99. The network is offering free streaming of classic Shark Week series on its website.
Like every year of Shark Week, the 2018 celebration will include a number of celebrity hosts, like former NBA star Shaquille O'Neal and UFC champion Ronda Rousey, as well as feature dozens of original shows, documentaries and a nightly live talk-show, all centered on the beloved and feared fish king of the sea.
Shark Week festivities air all week starting at 8 p.m. ET.