Shark Week 2019 Schedule: When Does Shark Week End? How to Watch, Live Stream Final Day
Over the past week, shark fans sank their teeth into a plethora of predator content, but all good things must come to an end, including Discovery Channel's Shark Week.
Shark Week is the longest-running television event and began with the broadcasting of content that Discovery Channel already had available. Over the years, the annual event grew to include new content created specifically for Shark Week and in 2019, Discovery Channel released its first feature movie.
Capsized: Blood in the Water is based on a true story about a shark attack that occurred in 1982 off the coast of North Carolina. Actors Josh Duhamel and Tyler Blackburn both star in Shark Week's first feature film, which was scheduled to premiere on Wednesday evening.
"Honored to be a part of #SharkWeek's first-ever feature film. Check out the full-length trailer to Capsized: Blood in the Water. It's terrifying. It's based on true events," Duhamel posted on Twitter.
Always taking place in July or August, this year, Shark Week kicked off on July 28 and on Sunday, the Discovery Channel will replay some of the week's best content to mark the conclusion of the annual event. Unlike the previous seven days, which reserved Shark Week content for the night-time slots, on Sunday, Discovery Channel will dedicate most of the day's programming to the ocean predator.
Shark Week Schedule (all times in EDT)
4:00 a.m.: Lair of the Sawfish
5:00 a.m.: Shark School With Michael Phelps
6:00 a.m.: I was Prey: Shark Week
7:00 a.m.: Shark Week Immersion
7:00 a.m.: Return to Shark Island
9:00 a.m.: Monster Mako: Perfect Predator
10:00 a.m.: Cuba's Secret Shark Lair
11:00 a.m.: Extinct or Alive: The Lost Shark
12:00 p.m.: Sharkwrecked; Crash Landing
1:00 p.m.: Shaq Does Shark Week
2:00 p.m.: Shark Trip: Eat Prey Chum
4:00 p.m.: Expedition Unknown: Megalodon
5:00 p.m.: Guy Fieri's Feeding Frenzy
6:00 p.m.: Great white Abyss
7:00 p.m.: Legend of Deep Blue: Sharkmania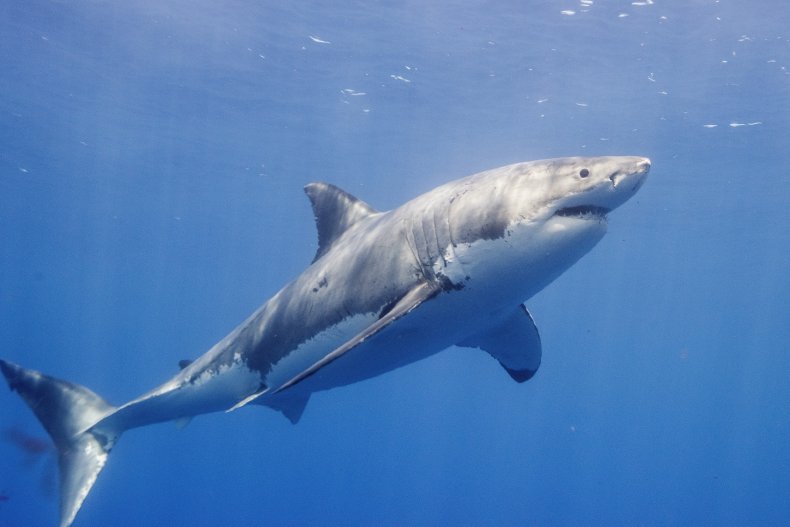 How to Watch, Live Stream Shark Week
Throughout the week, viewers could tune in to Discovery Channel's content a number of different ways. The first option was to grab the television remote and change the channel on the T.V. to Discovery. Shows were also available on the Discovery Go mobile application, however, a cable provider login was required to access the content.
Those with a Hulu subscription could stream the episodes through the website or mobile application and Amazon Prime Video also featured episodes.
Last year, Shark Week reached 34.9 million viewers and had its fourth-highest rated Shark Week on record, according to the company. This year's programming, the company promised, would deliver programming that revealed "remarkable insights into the mysterious world of these magnificent creatures."