Shark Week: Shaq Evacuated from Cage—'I Survived a Shark Attack, You Bitches!'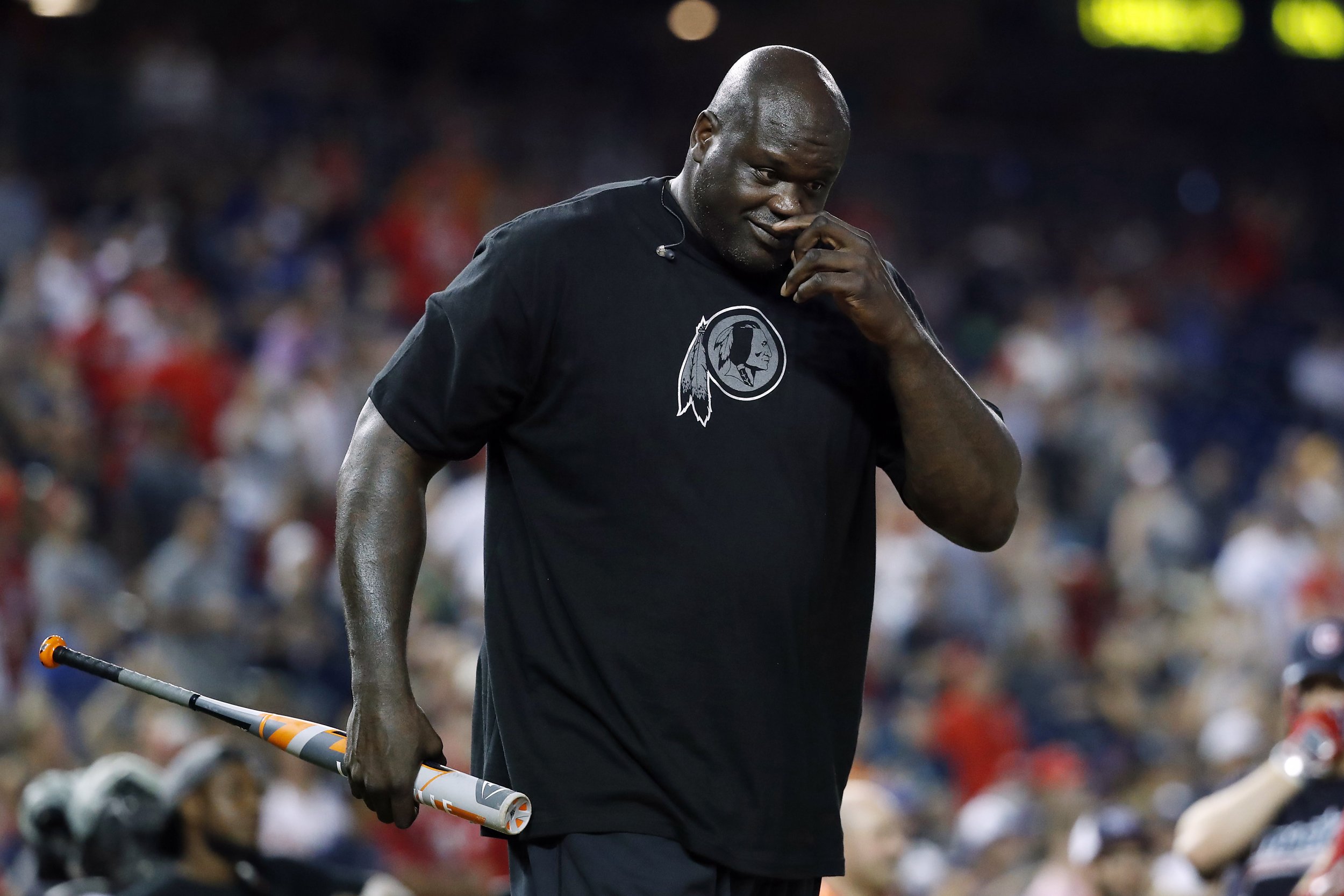 Shaquille O'Neal is not a man who is easily put off, but on Sunday he got a bit more than he had bargained for.
Appearing on Shaq Does Shark Week on Discovery Channel, the 15-time All-Star got into shark-infested waters for the first time in his life.
The show's host for the week, Shaq was submerged while in a cage measuring six feet wide by 12 feet tall. The cage featured windows for better viewing but Shaq did not need it, as a small shark found its way through an opening and into the enclosure.
Fortunately for Shaq, the marine biologists working on the show immediately removed both him and the shark from the cage.
True to form, Shaq didn't miss the opportunity to see the funny side of the incident. "I survived a shark attack, you bitches!" he said after leaving the water.
Considering the four-time NBA champion, who was joined on the show by comedian and retired U.S. Marine officer Rob Riggle, had previously admitted to being afraid of sharks, the encounter was surely too close for comfort. Later in the show, albeit reluctantly, Shaq returned to the cage.
The NBA legend is not the only celebrity to take part in Discovery's annual "Shark Week" programming, which will air until July 30, with Olympic hero Lyndsey Vonn and NFL stars Aaron Rodgers and Rob Gronkowski also taking part, alongside UFC Hall of Famer Ronda Rousey.
"I didn't want to do it," O'Neal told the New York Post last week. "I stayed by the stairs and I noticed when I stayed by the stairs the sharks were looking at me […] one shark came really close but he saw me and quickly went away. My fear was that I looked like a seal.
"The people I admire in the show are the camera guys and the guys out there protecting me. They were outside in the water, throwing chum in and I asked them, 'You're not scared?' And they said, 'A lot of times when sharks bite people it's because they mistake them for food—and if we're out here in the water and they know we're not food they're not going to bother us.'"