'SharkFest 2021' Line-Up: Chris Hemsworth Kicks Off Six Weeks of Shark Action
Christ Hemsworth has the honor of signaling the start of an epic summer event— "SharkFest 2021."
The National Geographic marathon begins Monday and continues for a great six weeks of shark-infested action. Across that time there'll be 21 premieres across four networks and Disney+.
Australian superstar Hemsworth will premiere a special shark program tonight on National Geographic. Here's more details on that and the other shows filled with sharky content you can catch across the summer.
Chris Hemsworth Getting Familiar with Sharks
Airing on Monday, July 5, on National Geographic at 9/8c is Shark Beach with Chris Hemsworth.
Hemsworth is on a mission to uncover the science of shark behavior and discover how humans and sharks can safely coexist. There's been an increase in local shark attacks on the east coast of Australia, which leads Hemsworth to try to understand the different species of sharks and their behaviors.
Filmed by production company Nutopia (One Strange Rock), Hemsworth is joined by legendary underwater conservationist, Valerie Taylor.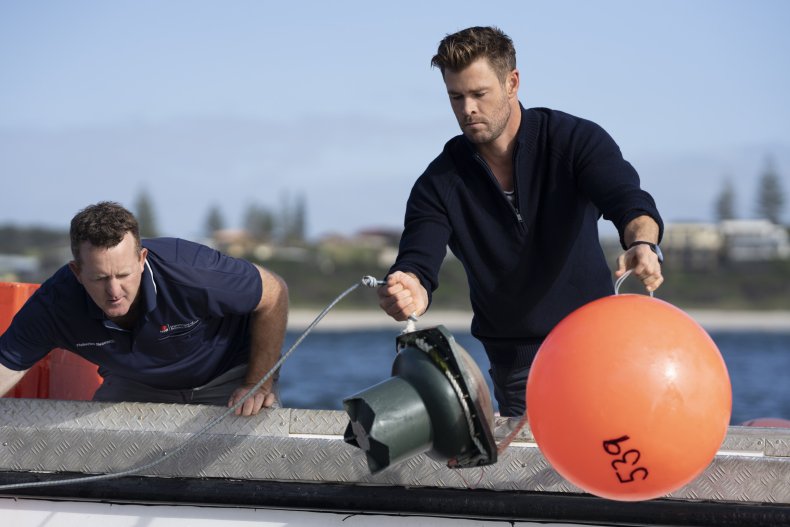 Early previews from the documentary show Hemsworth getting extremely familiar with a shark they're monitoring from the side of the boat. They catch a medium sized shark and take its measurements and other statistics.
One of the tasks they have to accomplish is to take an anal swab from the shark so they know what it's eating. Hemsworth is the one to stick the swab in, "digging in" as he puts it.
Shark Beach with Chris Hemsworth airs tonight on National Geographic, before it gets an encore presentation on Nat Geo WILD at 10/9c on August 2. It will also be available to watch on Disney+ from Friday, July 9.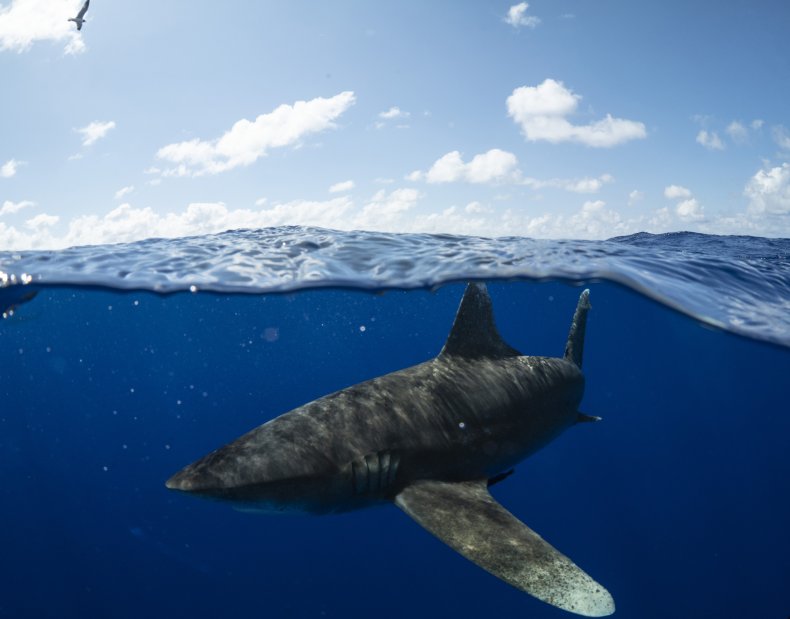 What Else is Coming to "SharkFest 2021?"
There are 21 shark-related shows airing during the six weeks of "SharkFest 2021." That means there's a lot of content to consume between now and Friday, August 13.
Also debuting on National Geographic tonight, either side of Hemsworth's documentary, are When Sharks Attack and Rogue Shark?. The latter is a documentary detailing a series of shark attacks that took place in a small patch off the coast of Australia in October 2018.
Following the triple bill of new shark content on Monday, each weeknight a new show will premiere. First up on Tuesday is Orca Vs. Great White, which features researchers investigating why orcas started killing great white sharks in South Africa in 2017.
On Wednesday, July 7, Shark Gangs highlights how the apex predators are turning their back on a solitary lifestyle to hunt in groups. On Thursday, Croc That Ate Jaws reveals what happens when two of the deadliest predators on the planet go head-to-head.
Then the first week of "SharkFest 2021" is rounded off on Friday, by ranking the most feared species of sharks with World's Most Dangerous Shark?.
In the following weeks, there'll be even more shark shows to get excited about. These include The Sharks of Hawaii, Shark Attack Files, Sand Eating Sharks, Playing with Sharks, World's Biggest Bull Shark?, Shark Attack Investigation: The Paige Winter Story, and Killer Shark Vs. Killer Whale.
Many of the shows drop on Disney+ the following Friday after they've aired on National Geographic.
What Else Happens During "SharkFest?"
"SharkFest" isn't just about showcasing and highlighting one of the world's deadliest animals, there's also a charitable element to the celebration.
During the annual television event, National Geographic funds the best scientists and storytellers from around the world to protect sharks and their ocean home.
The broadcaster's Pristine Seas project helps to inspire the creation of Marine Protected Areas around the globe, working in support of a global goal of protecting at least 30 percent of the ocean by 2030.