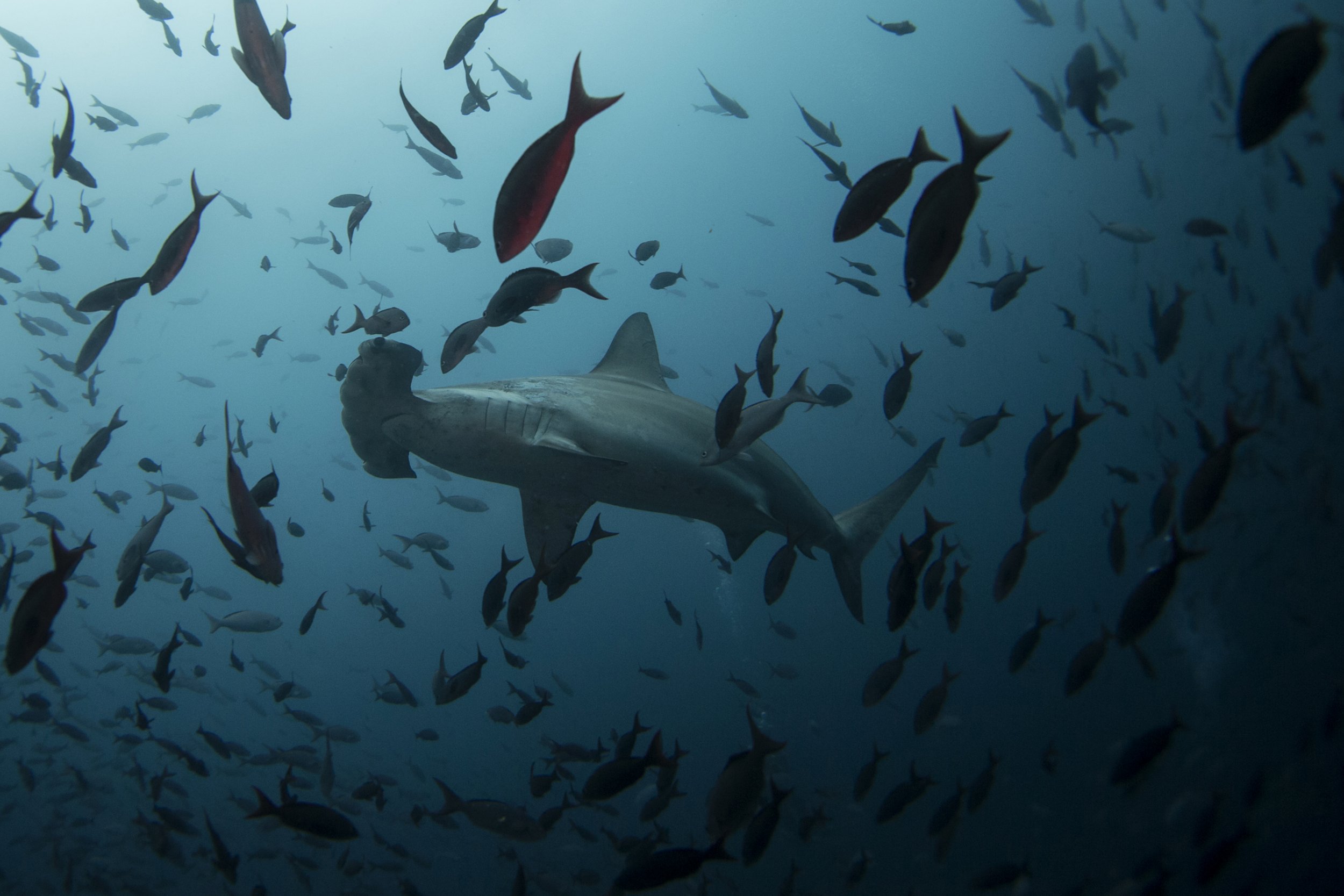 Summer is soon coming to a close, but that hasn't stopped sharks from circling in domestic waters alongside beaches. ABC News reports that part of a San Diego beach was shuttered on Saturday after several kayakers reported seeing a hammerhead shark swimming around them. This is the first reported sighting of sharks in the area, according to Rawstory.
A spokesman said the shark appeared "aggressive" as it followed the kayakers, who were paddling through the water and fishing. Shortly after, authorities closed 1.5 miles of the beach near Scripps Pier. Nearby, at the Scripps Institution of Oceanography, a marine biologist examined the shark in a video that one of the kayakers took, and said its behavior validated the beach's closure.
Meanwhile, off California's central coast, a shark took an enormous bite out of surfer Elinor Dempsey's board on Sunday. Dempsey wasn't injured, but her board took a serious eating: The shark, believed to be a Great White, chomped off a 14-by-8-inch piece of her board while she was surfing in the Morro Strand Campground.
Fellow surfers helped Dempsey to shore, and park rangers evacuated the water immediately. Dempsey was reportedly jarred, but was more upset that she didn't get to surf enough. "That's the worst part—I got no waves," she told ABC News.