How to Watch Sharon Osbourne's First Interview After Leaving 'The Talk'
The Talk returned to CBS this week with a special episode addressing Sharon Osbourne's departure from the show. Now Osbourne will have a chance to respond when she appears on the April 16 edition of Real Time with Bill Maher.
How to watch Bill Maher's Sharon Osbourne interview
Osbourne's interview with Bill Maher will air on HBO in an episode starting at 10 p.m. on Friday. It will be repeated at 00:05 a.m. on Saturday morning.
According to the Real Time with Bill Maher Twitter account, the episode will be available on HBO Max at the same time.
Also joining Maher will be GZERO World host Ian Bremmer and Georgetown law professor Rosa Brooks.
Viewers who do not already subscribe to HBO Max will have to pay $14.99 for a month's access in order to watch the interview. The streamer no longer offers a free trial.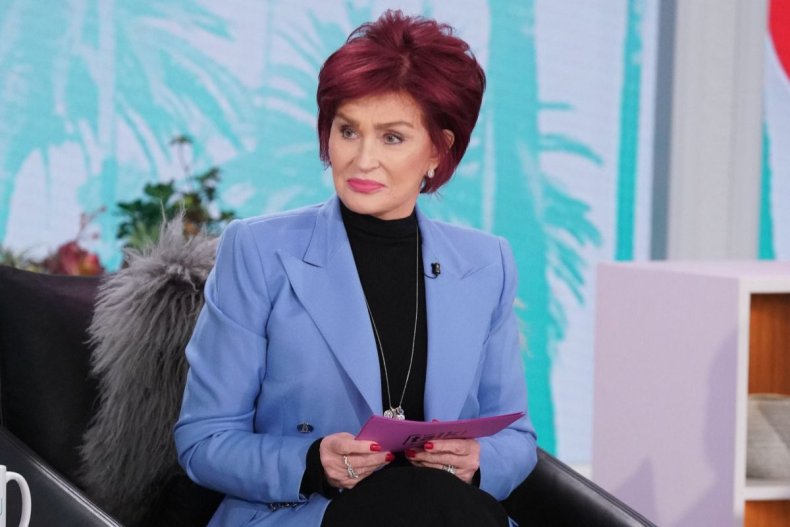 Hulu does offer a one-week free trial of HBO Max for viewers who subscribe via its service, however. After that week, the streamer will cost $14.99 on top of the monthly subscription fee for Hulu. HBO is also available via a free trial on online cable replacement services such as YouTube TV and Sling.
For viewers who have what used to be called the HBO Now app (which has rebranded to just HBO), Real Time with Bill Maher will be available shortly after it airs. According to the app's FAQ page, episodes usually come to that service at 7 a.m. ET on Saturdays, so the Osbourne interview will be available around that time on April 17.
The FAQ page states: "Episodes that are part of an HBO reality series … are not available when they premiere on TV. Instead, they're added as quickly as possible, typically within 24 hours … Actual times will vary."
The Maher interview will come just days after The Talk's special episode to mark its return from hiatus. The CBS show went off air in March after hosts Osbourne and Sheryl Underwood had an on-screen confrontation about racism in the wake of Piers Morgan's comments about Meghan Markle.
On Monday's special episode, Underwood said in her opening monologue: "It's time for an episode of The Talk that will be unlike any other we've had before … We need to process the events of that day and what happened since, so we can get to the healing."
Underwood also revealed that she had not spoken to Osbourne since their charged conversation, although Osbourne has texted her.
She added: "I didn't want to escalate things with Sharon because I thought I was having a conversation with a friend. But also I knew I had to be an example for others to follow because I didn't want to be perceived as the angry Black woman."
Real Time with Bill Maher airs Fridays at 10 p.m. on HBO.