Sharon Stone's Birthday: Her 20 Best Movies Ranked from Worst to Best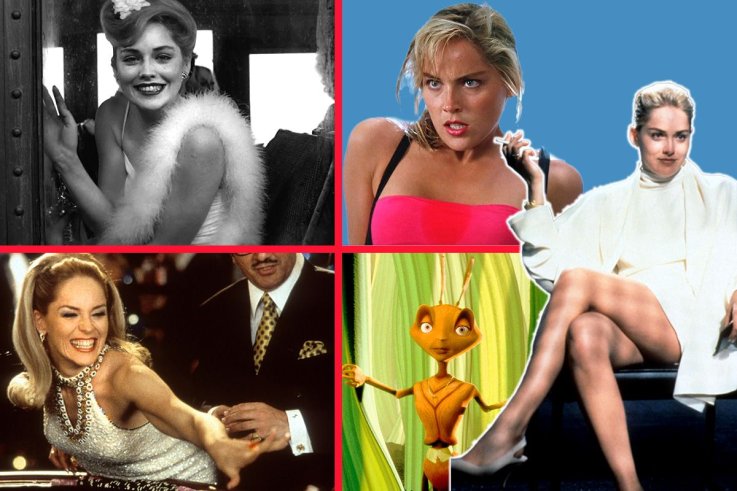 Sharon Stone, who turns 61 today, is an American actress and former fashion model, best known for her performances in Paul Verhoeven's Basic Instinct and Martin Scorsese's Casino.
Stone was born on March 10, 1958, in Meadville, Pennsylvania, the second of four children. Academically gifted as a child, she became the first member of her family to go to college, but ended her studies early to pursue a career in modeling. Work took her from Pennsylvania to New York, and then from New York to Paris and Milan—all before she had turned 21.
While abroad, she decided her heart lay with acting. "So I packed my bags, moved back to New York, and stood in line to be an extra in a Woody Allen movie," Stone recalled in 2006, referring to Stardust Memories (1980). When an actress failed to show up, she was upgraded to the small but significant part of Pretty Girl on Train. "It really was like that. Like those stories where you get discovered in a drug store. That astonishingly wonderful thing," Stone later reflected.
After another ten years of bit parts and TV shows, Stone finally achieved mainstream success when Dutch film director Paul Verhoeven cast her alongside Arnold Schwarzenegger in the futuristic action film Total Recall. The movie was a box-office smash and a hit among critics. Roger Ebert declared it "one of the most complex and visually interesting science-fiction movies in a long time.
In 1992, she starred in another Verhoeven movie, the erotic thriller Basic Instinct, and—while the movie received mixed reviews—she was widely praised for her portrayal of Catherine Tramell, a salacious alleged serial killer. "Though Basic Instinct establishes Stone as a bombshell for the Nineties," Pete Travers wrote in Rolling Stone, "it also shows she can nail a laugh or shade an emotion with equal aplomb." The movie was a smash hit, largely due to the hype around Stone's infamous leg-crossing scene.
In 1995, she received an Oscar nomination and a Golden Globe for her performance as the wife of Robert de Niro's mobster in Casino, directed by Martin Scorsese.
Stone was one of the biggest faces of the 1990s, starring in many major movies, including The Specialist (1994), The Quick and the Dead (1995) and Antz (1998). More recently she has had smaller roles in less commercial films such as Broken Flowers (2005), Bobby (2006) and Lovelace (2013) .
In 2013, she returned to where she started, starring alongside Woody Allen—the director who had ignited her career 33 years earlier—in John Turturro's comedy Fading Gigolo. And in 2016, she returned to Edinboro University to complete the degree she had abandoned when she took up modeling.
To celebrate Stone's birthday, Newsweek has analyzed data from review aggregation websites Rotten Tomatoes, Metacritic and IMDb to rank her 20 best movies.