Sharon Stone Defies Casting Woes After Landing Role Written For 25-Year-Old
Actress Sharon Stone starring in All I Wish, an upcoming romantic comedy, wasn't what screenwriter-director Susan E. Walter initially planned. On Tuesday, Stone revealed she convinced Walter, even though the role was written for a 25-year-old. Stone is 60.
Stone was first asked to play the mother of the film's lead. The Mosaic star argued the story would be "more interesting" if she was in the role of Senna Burges, a struggling fashion designer who meets her soulmate on her birthday. "I just didn't feel that having a 25-year-old woman who didn't have her life together was that perilous," Stone told Vanity Fair. "The stakes would be so much higher, and it would feel more important when the protagonist's mom gets sick if we are older...there's so much more comedy in the truth."
Walter was swayed. Stone was subsequently cast as Senna and starred opposite Tony Goldwyn, who plays the protagonist's romantic interest. Actress Ellen Burstyn, 85, was cast to portray Stone's mother. "Just by seeing Sharon on-screen doing these things, feeling these feelings, falling in love, being who she is, audiences will feel that way too," Walter told Vanity Fair. Stone was also a producer for All I Wish and secured financial backing for the project, out March 30.
After suffering a stroke in 2001 at 43, Stone admitted that turning 60 was one of her "greatest achievements." She feared she'd never make it to 50. "I never guessed I'd be happy turning 60," Stone said Tuesday to The Daily Mirror. "Let's be real, it's old. But it's the greatest achievement for me because there was a time I was sure if I'd make 50."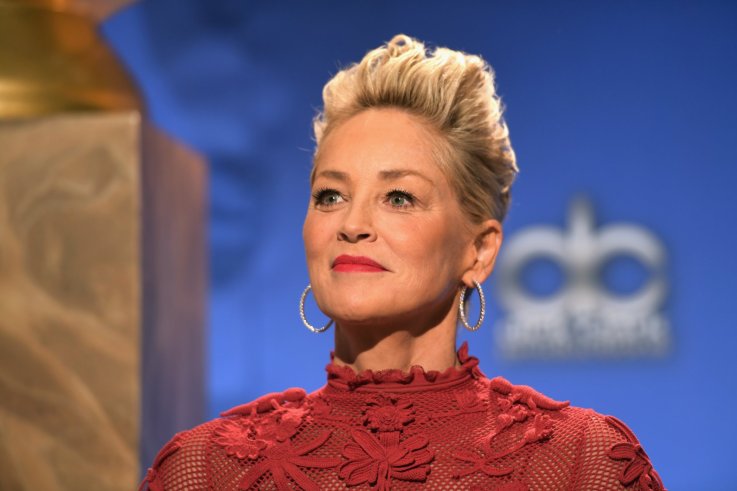 Aging has plagued other Hollywood stars. The Deuce star Maggie Gyllenhaal, 40, said she was considered "too old" at 37 to play the love interest of a 55-year-old man. And at 27, Red Sparrow star Jennifer Lawrence is cast in roles much older than her age. Lawrence was cast in mother! as the love interest to 48-year-old Javier Bardem, for example.
In 2015, Russell Crowe claimed female actor's didn't act their age. "The best thing about the industry I'm in—movies—is that there are roles for people in all different stages of life," Crowe told Australian Women's Weekly. "To be honest, I think you'll find that the woman who is saying that [the roles have dried up] is the woman who at 40, 45, 48, still wants to play the ingenue, and can't understand why she's not being cast as the 21-year-old."
Sharon Stone Defies Casting Woes After Landing Role Written For 25-Year-Old | Culture