Sharon Tate's Sister: Manson Murders Shouldn't Be Treated As Entertainment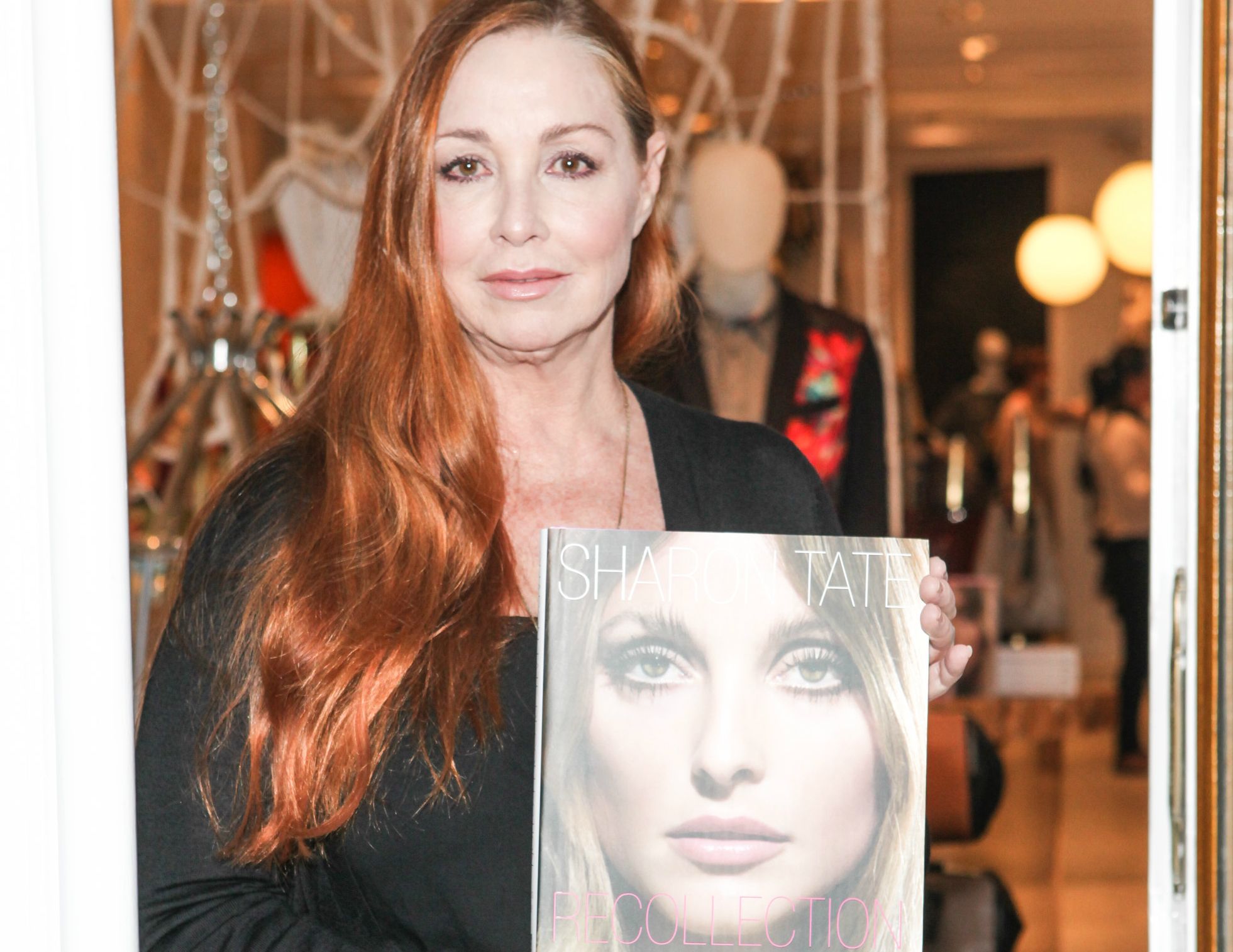 On August 8, 1969, actor Sharon Tate—then eight months pregnant with filmmaker Roman Polanski's child—was brutally murdered by members of Charles Manson's cult "family" in Los Angeles.
Last week, I called for a boycott of NBC's television series Aquarius [about cult leader Charles Manson and his "family"] after two months of reaching out to the network with no response. I became concerned when I heard that they were recreating my sister Sharon Tate's home for season two.
I didn't have a problem with the show last season, as I was told they were only depicting events leading up to the Tate-LaBianca murders. Much to my surprise, this month I was blindsided by promos of my sister lying dead and bloodied on the floor of her recreated home—which sickened me.
The way the show has chosen to depict these horrific and painful events has caused me and the other victims' families great distress. Remember on August 8, 1969, five people were brutally murdered by the Mansons. The next night, the LaBiancas were killed by the group. Seven innocent victims slaughtered in their own homes in two days. Prior to August 8, there were others murdered, Gary Hinman included, and the ripple effect of those directly impacted continues to grow to this day.
My hope is that I can change the way that the entertainment industry approaches true crime events. My friend, and fellow victim's advocate Kim Goldman, the sister of Ron Goldman, whose murder O.J. Simpson was accused of, experienced what I am going through with [the TV series] American Crime Story: The People vs. OJ Simpson. Her family wasn't told about the show or consulted by FX before it aired. Real murders should not be treated as entertainment. Even though there are laws that require notification of the families when these types of events are to be depicted, neither NBC nor FX have chosen to heed them. The truth should be respected, and the victims and victims' families must be alerted and consulted before these shows make it to air.
There are real-life events still occurring to this day, including new victims potentially uncovered. These Manson killers should not be treated as urban legends and respected outlaws. Current laws in the state of California are making it far too easy for even brutal serial killers to gain parole from prison, profit from their crimes, and, most of all, influence future generations of lost youth.
At this point in time, the secretary of state of California is assigning a ballot number for Governor Jerry Brown's initiative to change the definition of certain violent crimes to non-violent status—allowing severe offenders to potentially achieve parole, and ultimately be released from prison to reduce overcrowding. The Sacramento Bee is reporting that the list of "nonviolent" parole-eligible crimes would include "assault with a deadly weapon, soliciting murder, intimidating or harming a crime victim or witness, resisting arrest that injures a police officer, violent elder or child abuse, arson with injury, human trafficking and several forms of manslaughter."
In 1972, Jerry Brown's appointee to the Supreme Court, Rose Bird, abolished the death penalty with the swipe of a pen. This was subsequently recalled and California voters reactivated it and have consistently supported the death penalty from then until now. Brown is once again attempting to garner support to abolish the death penalty in California. With the amount of crime skyrocketing in our state, we simply cannot afford any of this. Somewhere around 750 people are on death row and their sentences could be converted to life with the possibility of parole, much like the Mansons.
I, along with members of the LaBianca family, will be in Sacramento this week to deliver close to 140,000 signatures asking Governor Jerry Brown to deny parole to vicious killer Leslie Van Houten. Once we deliver this petition to Governor Brown, please check back to noparoleformansonfamily.com as we will be working to keep other Manson family members Charles "Tex" Watson, Patricia Krenwinkle and Bobby Beausoleil from parole in the next few months.
Debra Tate is a victims' advocate and sister of the late actor Sharon Tate. She tweets at @debra_tate9.