Sharp's New Smartphone Is a Walking, Talking Robot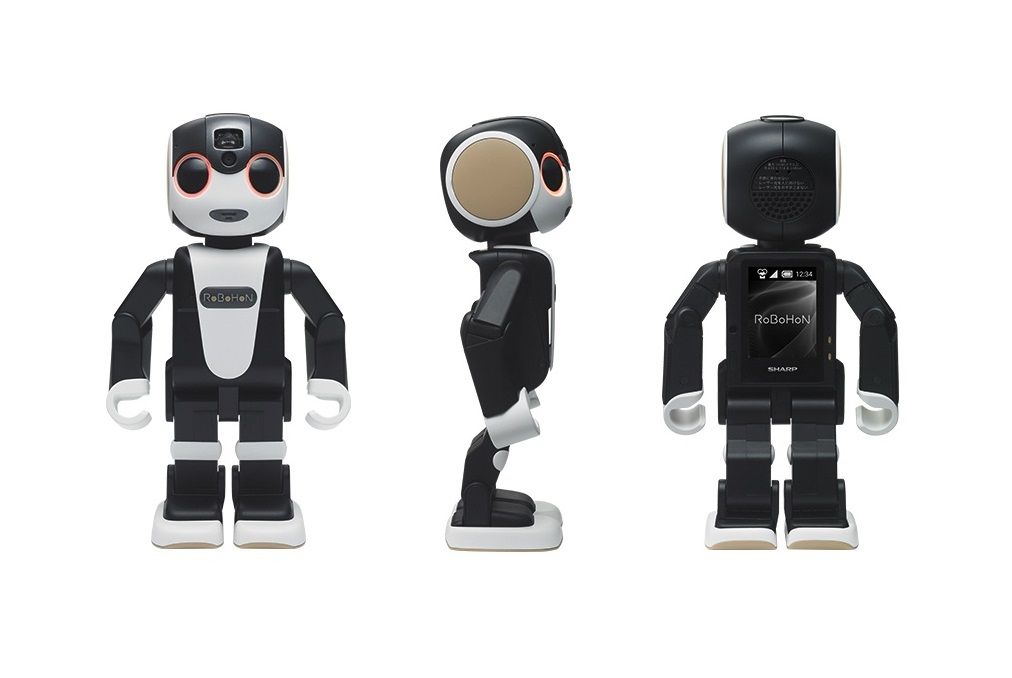 Japanese electronics manufacturer Sharp is set to launch a new smartphone that can make calls, send emails and run apps—as well as stand up, walk and dance.
The RoBoHoN smartphone ditches the monolithic slab design of most modern smartphones and instead comes in the form of a humanoid robot.
At a press launch in Tokyo, Sharp revealed RoBoHoN will cost around $1,800, which is more than twice the price of a top-of-the-range iPhone 6s. For that price, however, Sharp's robo-phone can carry out conversations, hail you an Uber and even sense if you are crying.
RoBoHoN is also able to project photographs and films from a projector embedded in its forehead, as well as take photos, play music and identify people through facial recognition.
Designed by robot developer Tomotaka Takahashi, a two-inch screen on RoBoHoN's back runs the Android Lollipop 5.0 mobile operating system and includes 3G, WiFi, and LTE connectivity.
Takahashi was also the designer behind Kirobo, the first ever robot to be sent up to the International Space Station.
Sharp is marketing the RoBoHoN device as a "heart moving phone" and hopes it can act as both a smartphone, personal assistant and friend.
RoBoHoN will be launched in Japan May 26. Sharp hasn't announced whether the robotic phone will be available in other markets.