Sharron Davies: I Was an Olympic Swimmer, I Want Trans Women Banned From all Female Sports
The stadium was packed full of 10,000 people. They were predominantly Russian, this being the 1980 Moscow Olympics. I was the only non-Communist in the swimming final. Everyone else was Russian, Polish or East German. So everybody was cheering like crazy until they got to my lane and then they all went quiet—apart from my dad, who was cheering as loudly as he possibly could. I was just 17 years old.
There was an awful lot of pressure. Once I became double Commonwealth Games champion in '78 there was a lot of expectation on my shoulders to go to the Olympic Games and to win medals. You don't want to let anyone down.
My family had made huge sacrifices. We were a very normal working-class family from Plymouth, England, so they went without washing machines and summer holidays and all sorts of things so that money could be spent on me.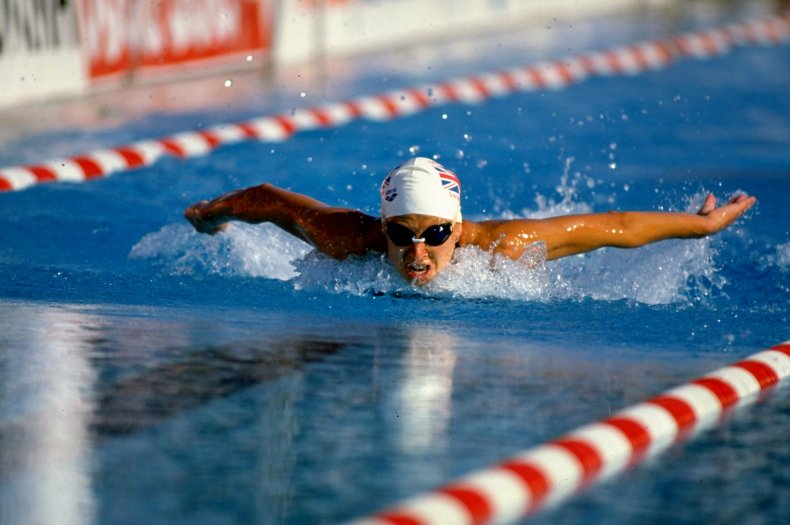 I trained for six hours a day, six days a week, before and after school. It's full time; your whole life revolves around it. But still I knew I had no chance at a Gold medal. I was competing against Petra Schneider, one of the swimmers from what was then East Germany. I had known her for many years and had raced against her at the European Championships. I knew there was no way I was going to beat someone who was swimming 10 seconds faster than me. It wouldn't have been possible.
The East German women had been doped with testosterone and put through male puberty. They looked and sounded like men; they had male physiques, male voices, they even had Adam's apples.
This gave them about a 9 percent advantage; which is massive in swimming. We win races by a quarter of a percent. At the Moscow Olympics, they won 90 percent of women's medals in the swimming pool. They took first, second and third in pretty much every event.
I'm sure every single person in the swimming pool, on the track, and at the rowing, knew what was going on but nothing was done. I had friends on my team who came fourth—behind three East Germans—and no-one remembers who they are. They would have been Olympic champions. Their whole lives would have been different.
There's a massive parallel to what is happening now in sports, with trans women competing in the women's category. Up until 2015 you had to have had surgery and to have been living as a woman for a very long time to compete. Now we've got athletes that have gone through male puberty who are being shoe-horned into women's sports.
The reason I am so vocal about the trans issue is because you're now asking the next generation of females to go through what I went through: start a race with somebody next to you who you know has an unfair advantage.
I was part of that generation where nobody stood up for us. A huge number of young girls missed out on opportunities during that period of time and I did not want that to happen again.
So, four years ago I sent a letter with 60 of my friends to the International Olympic Committee (IOC), asking them to do the science before they changed the rules. The science shows that you cannot remove male puberty advantage, so I feel what you're asking every female in the world to do is to give up their right to play sport. Since sending the letter, I've been constantly trying to get that information out there.
On June 19, FINA made the decision that transgender women cannot compete against women in swimming. It has been a long time coming. When I heard that, I was very tearful. It was such a relief.
It's been four very hard years. I've been trolled—you only have to look on Twitter to see that. I've had so much hate and bullying and it has had such an impact on my work. I've had charities that I've worked with for 30 years that have dropped me, I've had agents I've worked for 30 or 40 years that don't use me anymore. It's been really hard.
Loads of female athletes have supported my campaigning. The problem is that people are worried about trans activists, so a lot of people tend to keep their heads down. Of the 60 people who signed our letter, only four or five had ever put their head above the parapet. The rest of them remained anonymous.
The sad truth of it is that nobody actually has a problem with anybody who's transgender. Swimming is a very welcoming and very inclusive sport. It always has been, but it does need to be fair—and fair should have always been the first priority.
At the 2022 NCAA Swimming Championships we had Iszac Henig, who is a transgender man, racing in the women's category and nobody had a problem. Provided trans men are not on testosterone, I have no problem at all with them competing against women— because they're biological females so it's an even playing field.
If my 15-year-old son had gone through male puberty and he decided to transition, I would 100 percent support him if that's what he wants to do, but I would not support him wanting to go into women's races. But my son would not want to go into women's races because he understands biology and he knows that he has an advantage. All of my children have been brought up to believe in fair sport.
Most of my friends agree with my views. I even have transgender friends who agree, a lot of whom I've met during the process—like Debbie Hayton and a lady called Serena who's a Paralympian athlete who has been transgender for years. She has British records but she wouldn't dream of having them in the women's category. We have had conversations together at meetings, and we talk online, too. They'll retweet my posts and say "thank you" or "yes, I agree." So, as much as you have the trolls going off at you, you always have the support structure.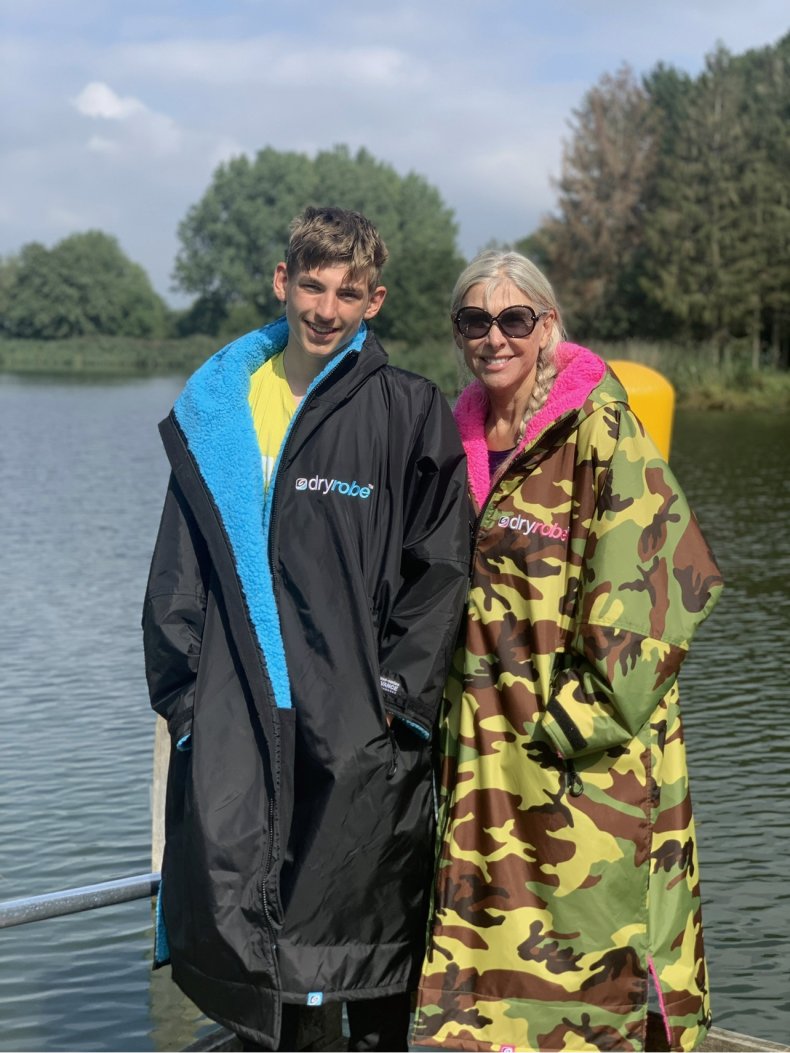 It's important that we find ways that trans people can be included in sport, whether that's turning the men's category into an Open category, having a third category or supporting the trans community to create their own Pride games. I don't know what the answer is; I'm not professing to have all the answers. All I'm professing to stand up for is for fair sport for females.
We still have a lot of work to do. I'll now be campaigning for every single sport to ban trans women from the female category. Women's races are there for females. That's why they have that category. Women's races are not there for mediocre males.
It has been a big hurdle getting FINA to be the first governing body to do it, but the battle's not over yet.
Sharron Davies MBE is a British former Olympic swimmer whose career spanned three decades. You can follow Davies on Twitter @sharrond62.
All views expressed in this article are the author's own.
As told to Katie Russell