In Shatila, Syrian Refugees Learn to Tell Their Own Stories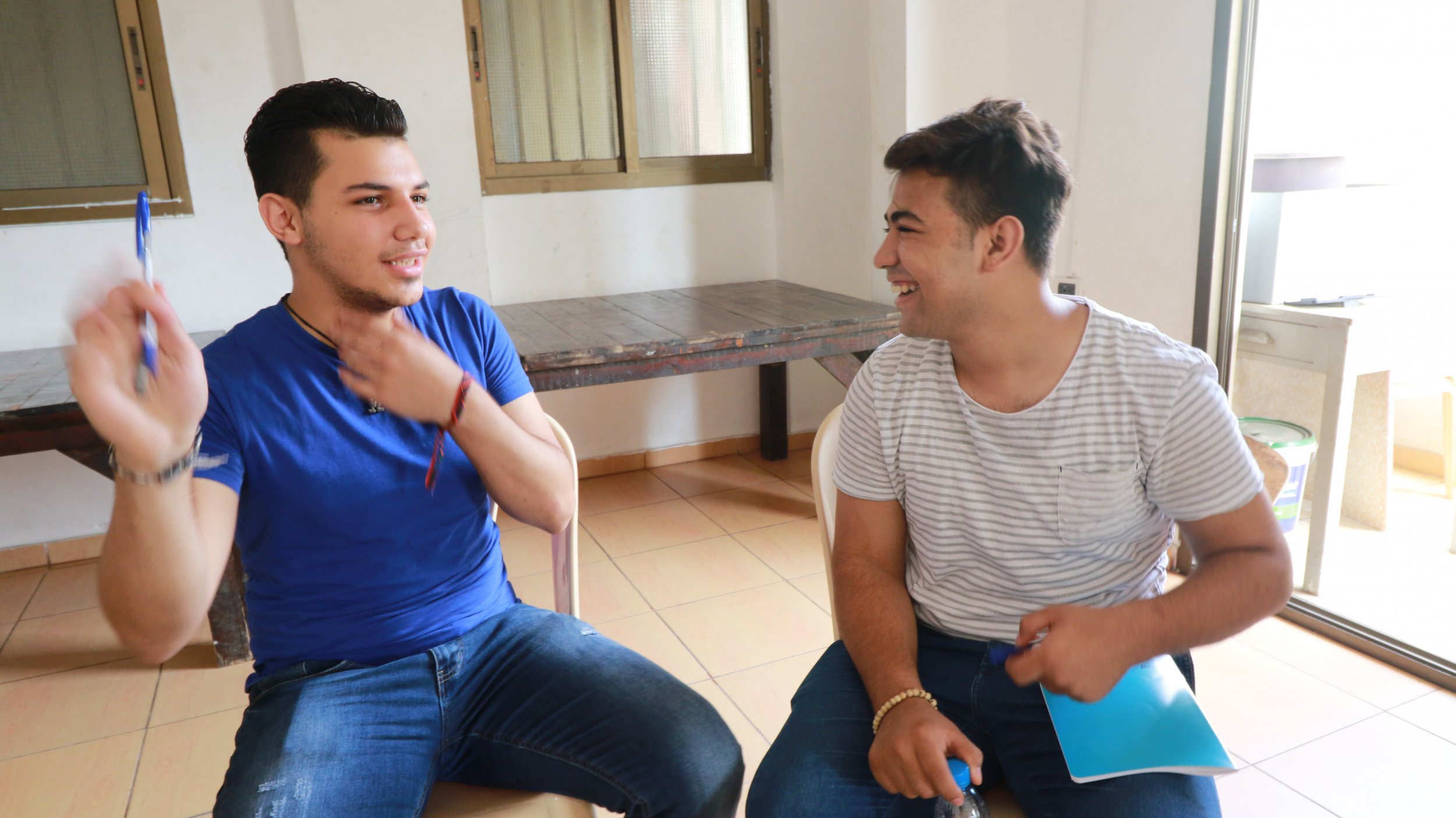 As the war in Syria comes to the end of its seventh year, neighboring Lebanon has more refugees per capita than any other country in the world. But most Syrians in Lebanon have no official status, no right to work and few means of sending their children to school.
In an effort to address that deficit, nine Syrian refugees living in the Shatila refugee camp in Beirut took part in a creative writing class this summer run in a makeshift building between a primary school and an improvised construction site. Their writing, and the way they see the world, is now going to be published in English titled Shatila Stories, a piece of fiction from the heart of the refugee crisis.
Meike Ziervogel, the founder of Peirene Press, who organized the workshop, said that little prepared a visitor for their first visit to Shatila, the scene of a brutal massacre 35 years ago. Originally built in 1949 to hold 3,000 Palestinian refugees it now houses between 20,000 and 40,000 people, many of them Palestinians that have fled Syria, as well as Syrian nationals fleeing the conflict.
"I knew about the cramped living conditions and the electricity cables hanging everywhere, but the biggest shock was seeing 18 and 19-year-old teenagers carrying guns in their trousers. That certainly made me realise that this was real," she said.
"There was a point on the first day when I thought: 'This was naïve of me. We aren't going to be able to do this. There are just too many obstacles. If you think about creative writing courses here in the UK everyone comes with their laptops, has time to study, time to read—most of our writers hadn't ever read a novel."
This challenge, Ziervogel said, had not hit her until she visited Shatila and saw the chaos that was day-to-day life in the camp.
"People just die, literally. While we were out there one writer's niece was electrocuted by a low hanging cable and another's father died back in Syria. It's absolutely remarkable that the writers managed to do what they achieved in those conditions," she said.
One writer, 19-year-old Omar Ahmad, arrived in Shatila from Syria three years ago. He had not been able to complete his education in Lebanon as his school certificates went missing when he fled the war. But he was still compelled by the urge to write.
"I've needed this opportunity for such a long time, I had a lot of thoughts to write down but I didn't know how to direct or express them. Through the creative writing workshop, I've learnt how to organise my thoughts and I'm so happy to write the story," he said.
"These writers really have an urge to tell stories. They have something very different and unique to say based on their experiences. They just didn't know how to structure it," Ziervogel added.
Although much of Shatila Stories is a work of fiction, it is also heavily drawn from the experiences of life in the camp. "I didn't want to hear their flight stories; these stories are about life in Shatila and the perspective that experience gives you," Ziervogel said.
These are tales of humanity—of love, loss and everything in between.
"From my experience [with the workshop] I learnt to live with my characters, to see them through my own eyes. I feel that through my characters I'm present in the story. The entire story is worked through my perspective,' said 31-year-old Safiya Badran, a Syrian refugee and author.
Ziervogel hopes that the project will equip the writers with the tools they need to communicate their experiences to the West.
"That's really what needs to happen," she said, "that we stop making up stories about refugees. Instead we ought to start listening to them."
Peirene Press are currently fundraising on Kickstarter to publish Shatila Stories, any profits made from the book will go to Basmeh & Zeitooneh, an NGO that works in the camp.
If the project succeeds, Ziervogel has even bigger plans for the next book—she wants to repeat the workshops in Shatila, but this time in Syria.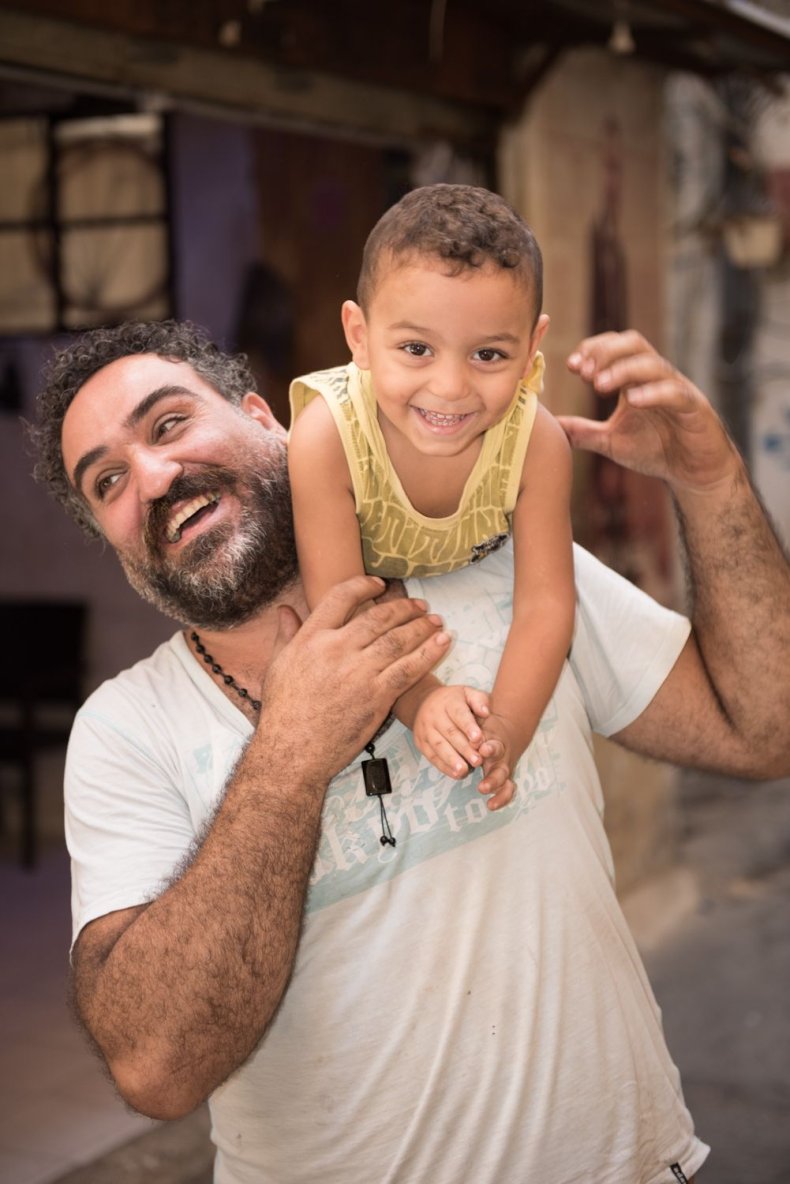 "Suhir Helal [the Syrian editor working on Shatila Stories] and I would love to go to Syria. Again to run a creative writing workshop but now with people who have decided to stay in their home country even though a civil war is raging. That's our ultimate goal," she said.
"we can't see the world differently if we stay stuck in our own heads, we need to listen to people who have very different experiences to us – we have to somehow try to understand where they are coming from and how they perceive reality. Only that can help us to change how we see the world. Let's make stories, not more war."
Molly Skinner works for Peirene Press​. Support the Shatila Stories project here.