Shaun White Breaks Down in Tears as Olympics Dream Ends Without Gold
Shaun White called snowboarding "the love of my life" in an emotional interview shortly after his last Olympic snowboarding run, which had left him just shy of a podium position.
The American placed fourth in Thursday's halfpipe final following a fall on that last run.
Switzerland's Jan Scherrer placed third, Australia's Scotty James placed second and Japan's Ayumu Hirano placed first.
White, a three-time Olympic gold winner, confirmed he would retire from competitive snowboarding in an TV interview afterwards.
Speaking to NBC, White praised his friends, family and fans for their years of support.
"I just want to thank everybody for watching, everyone at home, thank you, snowboarding, thank you. It's been the love of my life," White said, holding back tears.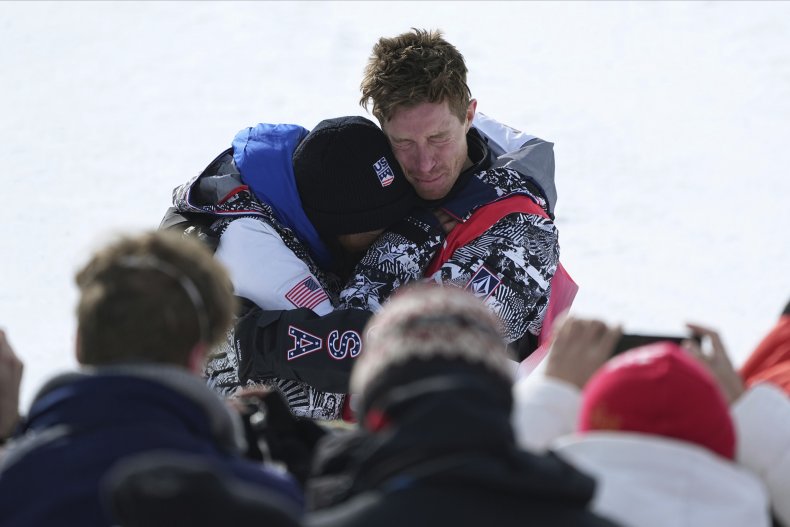 The 35-year-old was then connected via video call with his family in Los Angeles. Loud cheers went up as his family saw him.
"I love you guys, I love you so much," White said through tears.
"I wanted more today but I'll take what I can get. I am proud, this has been my life. Thank you, I can't wait to see you all."
A clip of White's interview has been viewed more than 100,000 times on Twitter.
White said of his future: "Yeah, I am retired, that's the last of it," White said after the final.
"Every step of the way has been this bittersweet [moment]. Like wow, I will never have to stress about these contests again, I will be watching this from the warmth of the booth next time.
"I won't have to worry about [thinking] is today the day that I am going to get really hurt trying to push it and riding that line of what is possible.
"Honestly, I am so proud of my performance today and what I am leaving behind.
"Even if I would have nailed the run and got third, I would have wanted second, I would have wanted first. Always wanting more that is just the competitor in me.
"I am proud of today and I am really proud of these riders, what a dream run."
White said he planned to take a vacation before looking to guide the next snowboarding generation.
"Hopefully I'll be helping the next generation, not to sign them but to help guide their careers as well.
"I have learned so much in my life in this sport and I can't wait to pass that on to the next gen."