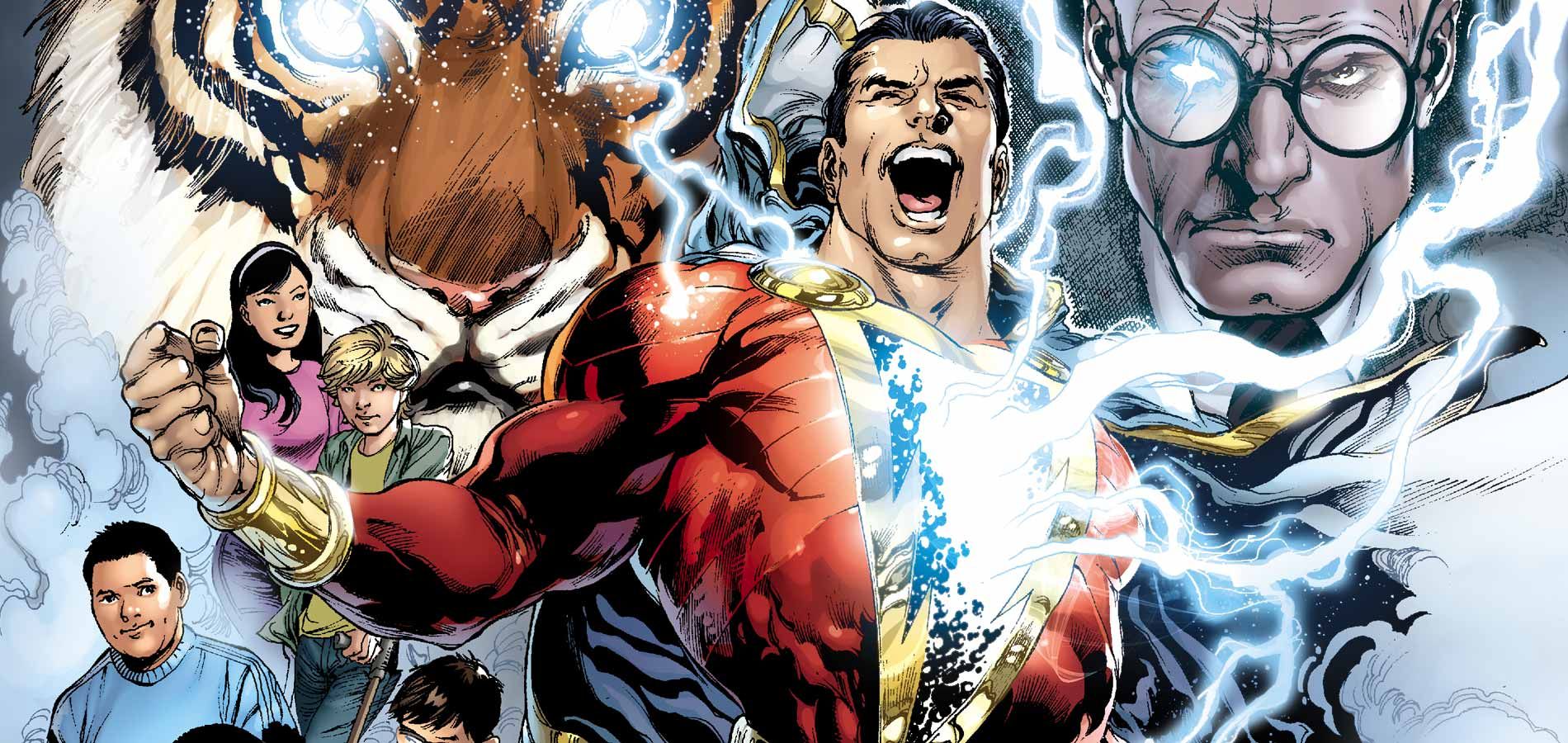 The upcoming Shazam movie is still a year away from hitting theaters but a newly leaked set photo reveals how the titular hero's costume will look on the big screen, and it's pretty accurate to the comics.
In a post submitted to the DC Cinematic subreddit, a photo from the set of Shazam shows what looks to be actor Zachary Levi donning the red, white and gold of the classic Shazam/Captain Marvel costume.
Take a look at the rumored Shazam movie set photo showing off the classic costume.
The actor's body is turned, so it's not completely clear if it's actually Levi in the costume. Several commenters on the reddit post noticed what looks to be Mark Strong on the left side of the photo. Strong plays classic Shazam villain, Dr. Thaddeus Sivana, in the film.
While the colors of the rumored Shazam suit match the classic comic book look, the hood is more in line with the character's latest design. Shazam opens in theaters on April 5, 2019. Wondering what we can expect? Here's the official synopsis for the Shazam movie.
"We all have a superhero inside us, it just takes a bit of magic to bring it out. In Billy Batson's (Angel) case, by shouting out one word—SHAZAM!—this streetwise 14-year-old foster kid can turn into the adult Super Hero Shazam (Levi), courtesy of an ancient wizard. Still a kid at heart—inside a ripped, godlike body—Shazam revels in this adult version of himself by doing what any teen would do with superpowers: have fun with them! Can he fly? Does he have X-ray vision? Can he shoot lightning out of his hands? Can he skip his social studies test? Shazam sets out to test the limits of his abilities with the joyful recklessness of a child. But he'll need to master these powers quickly in order to fight the deadly forces of evil controlled by Dr. Thaddeus Sivana (Strong)."
What do you think of the rumored Shazam suit? Let us know your thoughts in the comments section below.