Showrunner of series She-Ra and The Princesses of Power has come under fire following a controversial crew livestream in which she upset fans by making an inside joke that was perceived as racist.
Noelle Stevenson is the executive producer and creator of the popular animated television series based on the world of She-Ra. She was taking part in a live discussion with fellow crew members when an inside joke about some cartoon characters came up.
The joke boiled down to Stevenson and her colleagues' inside joke about the character Bow and characters they created to be her siblings with rhyming names; Whoa, Woe, Oboe, Gogh, and Sow.
The Sow character is depicted as someone who works in a field, with many fans offended by the symbolism as a callback to slavery and a bad taste racially charged joke.
Stevenson issued an apology on Twitter about her "careless statement."
"Hey everyone, I made a very careless statement in today's stream that hurt a lot of Black fans and fans of color," she wrote. "The implications did not occur to me and that lapse in judgment is fully, 100 percent on me. I apologize wholeheartedly and I'm sorry for the hurt caused and trust lost."
She added: "I take the responsibility of creating a safe and positive space for fans very seriously, and I've failed in that today. Thank you for making your voices heard. I will be rededicating myself to examining my language and behavior so that this failure will never be repeated."
Stevenson concluded her apology with a reminder to her white and nonblack fans that she doesn't need them to "defend her."
"And for white and nonblack fans, please remember that I do not need defending and do not harass or add emotional labor to those hurt by this," she said. "I accept the consequences and will be taking serious action to make this right in any way I can."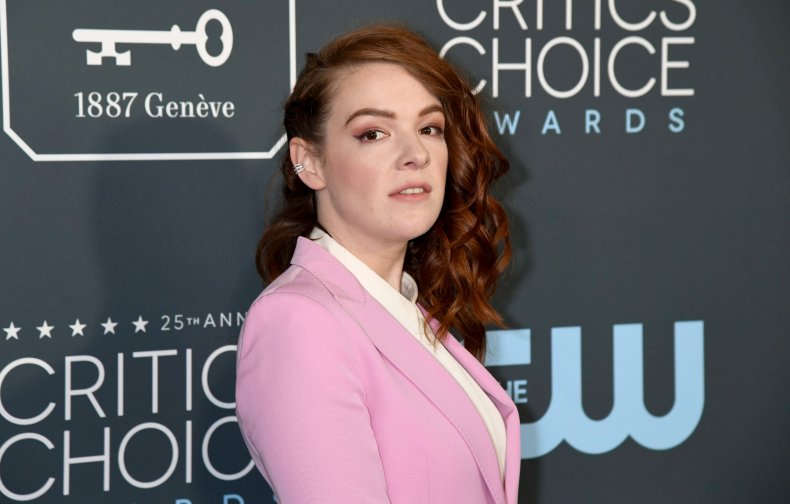 The incident has led to many to criticize She-Ra's all-white writers' room, as one fan put it: "As a black woman, I admire you as a creator & love this show (my favorite cartoon) & I forgive you, but I honestly feel that She-Ra having an ALL WHITE writers room was a flaw. If you do go forward with a sequel movie/special/season, please learn to be inclusive by hiring POC."
Stevenson also shared a sketch of the characters they were referencing, responding to a fan with: "Hi. I just want to say that I am so, so sorry for what I said. I f***** up. This was the image I was referring to, an inside joke with the crew that I didn't think twice about. It was exceedingly careless and I'm sorry for the hurt I caused."
Many are still buying it though, with fans irked that the crew would have an inside joke that references slavery.