Sheep Lost in the Wild for Years Unrecognizable After 57lbs of Wool Sheared
A sheep lost in the wild for years in Australia was unrecognizable after having a whopping 57 pounds (lbs) of wool were sheared off.
Some 18 rescuers spent five hours carrying the animal, named Victoria, through "rugged terrain" in the mountains amid the "bitter cold," as they battled fog, wind and rain.
It took around an hour to fully shear the matted coat weighing the sheep down, full of twigs, insects and vegetation.
Victoria appears surprisingly spry after her ordeal in the Australian bush and will now live out her years at Edgar's Mission, the not-for-profit farm haven that organized her rescue.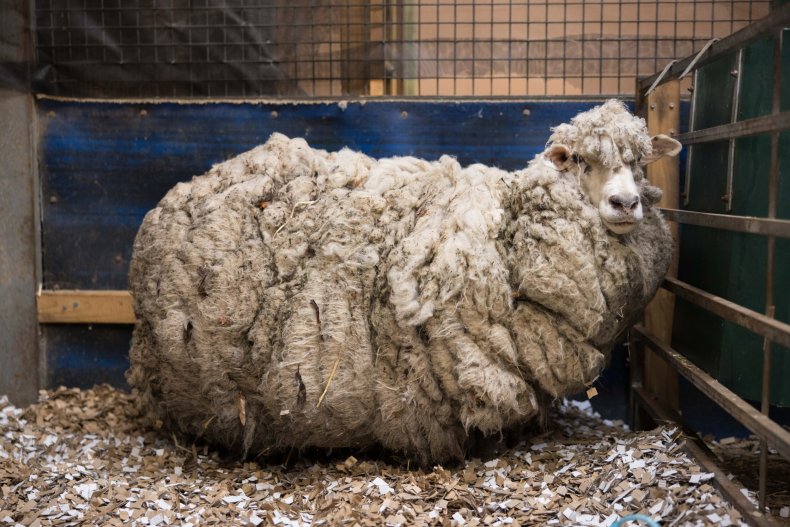 Local resident Vicki, who lives in Kilmore East, near Melbourne, first spotted a group of eight sheep roaming the mountainside around four years ago.
Over time, the numbers dwindled to just one, with fears the lone remaining sheep wouldn't survive for much longer burdened by a heavy wool coat.
Vicki said: "With her fleece growing longer and longer by the day, I didn't know how much longer the poor animal would survive."
She enlisted the help of Edgar's Mission, who first launched a rescue in 2021, but they were unsuccessful.
Founder and director of Edgar's Mission, Pam Ahern, admitted: "After a previous failed rescue attempt in summer, we'd all but given up hope of finding the sheep as she then went missing."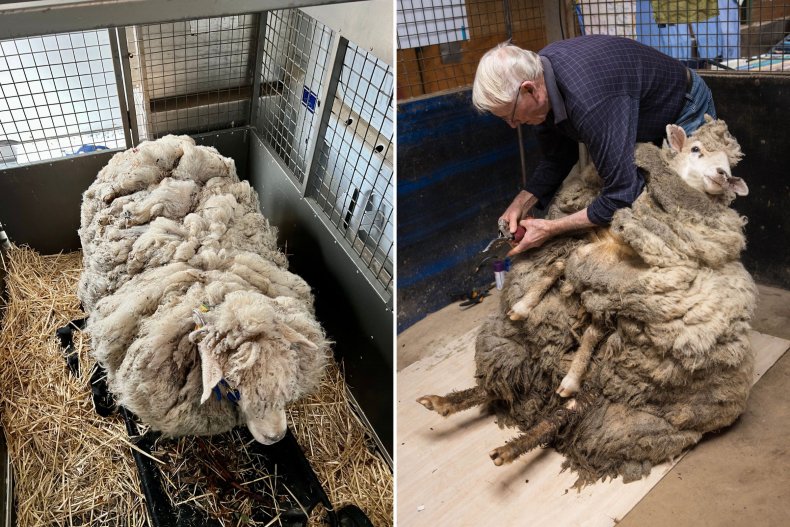 But they regrouped for a second attempt in June, with Ahern admitting it was "the hardest rescue" they've ever pulled off.
"We knew this would be our last chance to catch this poor sheep, so we gave it all we had. Our rescue team of 18 split into several groups, with scouts stationed at strategic points across the rugged terrain," she said.
After five hours of searching, they finally found Victoria, named after the resident who first alerted authorities to her plight.
They strapped her to a stretcher before carefully carrying her to safety, where Castlemaine shearer, Ray, finally removed her heavy coat.
Pam raved: "I am just so proud of our team and their tenacity to bring a good outcome for this abandoned animal. She surely would not have survived another winter with all of that wool burdening her down."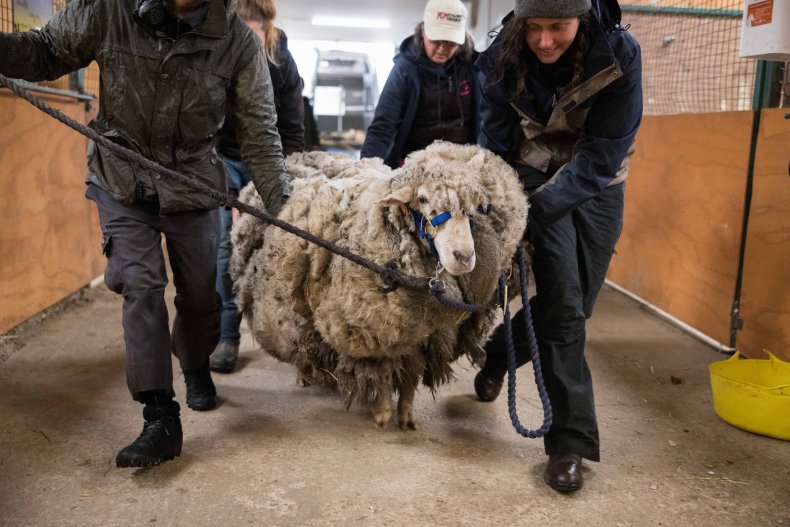 Victoria will now live out her years at Edgar's Mission, with the team saying she was "defiant as ever and surprisingly is in great condition."
Explaining more about her impressive coat, Edgar's Mission's Instagram page said: "Did you know that sheep, like Victoria, require at least annual shearing for their welfare? This is a direct result of human selective breeding for wool that is harvested for commercial purposes and speaks to how we have altered their lives.
"The wild mouflon of Europe and Asia, from whom they are descended, was a coarse-haired animal with a downy undercoat. This body covering responded to the seasons, growing dense and providing protection in the cooler months, only to then be shed in the summer months.
"Today sheep rely on humans for sustenance, shelter and shearing, and failure on any of these fronts oft times proves fatal for these animals."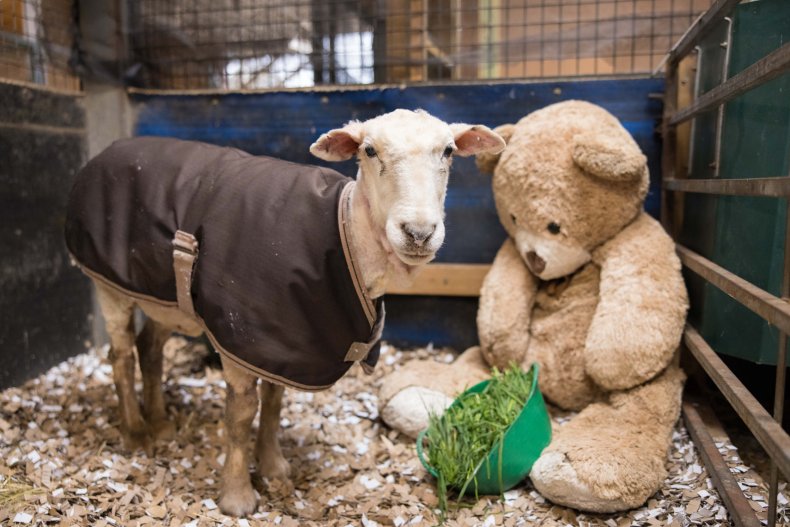 A TikTok clip of the rescue, shared on Friday, June , amassed more than 5 million views, as people praised the team's efforts.
Victoria's transformation was also a shock, as Darkshad0wdragon remarked: "That must be such a relief for her."
Taylor Horn raved: "Almost looks like she's smiling! You saved her!"
Angelena Brittany commented: "What a relief for this sweet angel."
Izzy gushed: "In tears. She looks so relieved and like she feels safe. Thank you from the bottom of my heart for what you do."
DeeDee thought: "She looks so genuinely relieved at the end. You can see the thanks in her eyes."
While Daisy added: "Great job! Saved her life. You can tell how thankful she is! She will live her best life from here on out....."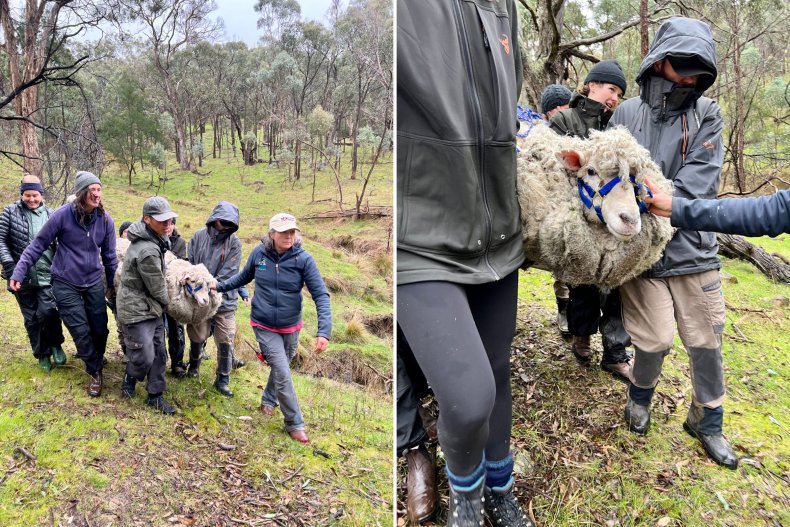 As the sanctuary explained, shearing sheep is crucial to the health and well-being of the animal.
North Dakota State University expanded on its benefits, saying the annual process helps to "prevent buildup of manure and urine that can lead to parasitic infection and to "allow adequate wool regrowth to improve the sheep's ability to control its body temperature during extreme heat and cold conditions." The process also makes it more hygienic for sheep giving birth to newborn lambs.