SHEIN Speaks Out on TikTok Videos Claiming Employees Wrote 'Help' on Tags
After many videos went viral on social media claiming that SHEIN employees wrote "help" on the tags of certain clothes, the company has debunked the claim.
Many customers of the fast-fashion clothing brand, SHEIN, have noticed the alleged "hidden messages" in the tags of clothes and shared it on TikTok. Some videos have reached hundreds of thousands of views and likes.
SHEIN has released a video on TikTok, claiming that the conspiracy theories are false.
"Recently. there has been some confusion about one of our product labels," the company writes. "Our intention was to remind customers to help soften this fabric by using a softener when washing the garment for the first time. The fabric is digitally printed, a process which reduces the use of water, as opposed to traditional, water-intensive textile printing."
The company took note that there was a "misunderstanding" as the label's wording sounded alarming to some.
"We also want to make it clear that we have a strict code of conduct for suppliers which forbids them to use forced labor," the company continued, thanking customers for feedback and support.
Despite the statement, many commenters still don't believe the company.
One Tiktok user questioned, "so wouldn't it be on all your labels?"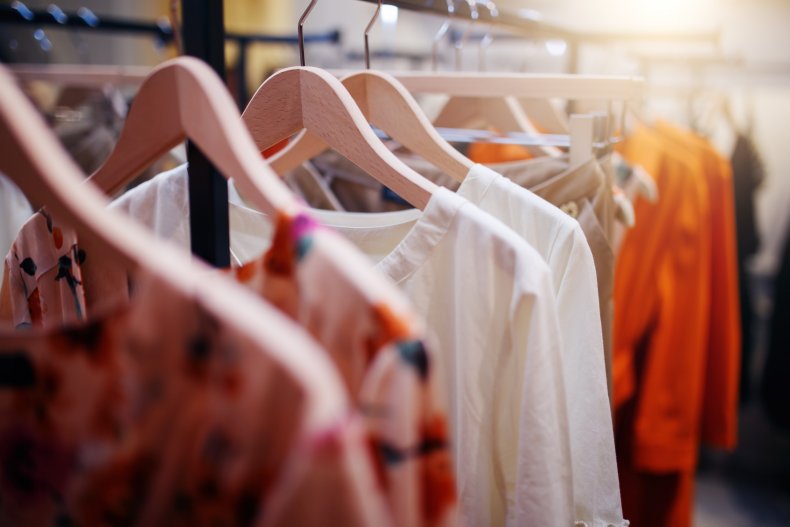 Another asked, "Can we see how the workers work.."
"my sister bought two of the same shirts at the same time, but in different colors - one has 'need your help' on the tag and the other one doesn't," a user commented.
One wrote, "I have been shopping from shein for years now and none of my clothes say anything to do with help."
Another exclaimed, "Yeah I'm done shopping with y'all!"
SHEIN is a popular website where fashionable clothes are sold at low prices including dresses, t-shirts, pants, lingerie, accessories, shoes and jewelry. Some buyers even do "SHEIN" hauls on YouTube where they show off what they bought.
This isn't the first time the China-based company has received backlash. Research done by PublicEye suggests that SHEIN has violated Chinese labor laws. PublicEye explains that the labor laws state the most a person can work is 40 hours a week with 36 extra hours a month with one day off per week. However, when speaking with SHEIN workers, PublicEye was told their shifts exceed up to 75 hours per week.
Shein responded to the allegations.
"Upon learning of the report, we immediately requested a copy and when we receive and review the report, we will initiate an investigation," a spokesperson said, "We have a strict supplier Code of Conduct which includes stringent health and safety policies and is in compliance with local laws. If non-compliance is identified we will take immediate action."