Shell Continues to Buy Russian Oil After Vowing to Stop Russia Investments
Just days after announcing it would pull out of its Russian investments, Shell Oil said it would continue purchasing Russian oil until it finds an alternative source.
Shell released a statement on Saturday, saying it was a tough decision.
"Yesterday we made the difficult decision to purchase a cargo of Russian crude oil," Shell tweeted. "Our refineries produce petrol and diesel as well as other products that people rely on every day."
On Monday, the company said it was going to abandon its involvement with the Nord Stream 2 pipeline, its stake in the company's natural gas facility, and its venture with Gydan energy.
"Our decision to exit is one we take with conviction," Shell chief executive officer Ben van Beurden said at the time. "We cannot – and we will not – stand by. Our immediate focus is the safety of our people in Ukraine and supporting our people in Russia. In discussion with governments around the world, we will also work through the detailed business implications, including the importance of secure energy supplies to Europe and other markets, in compliance with relevant sanctions."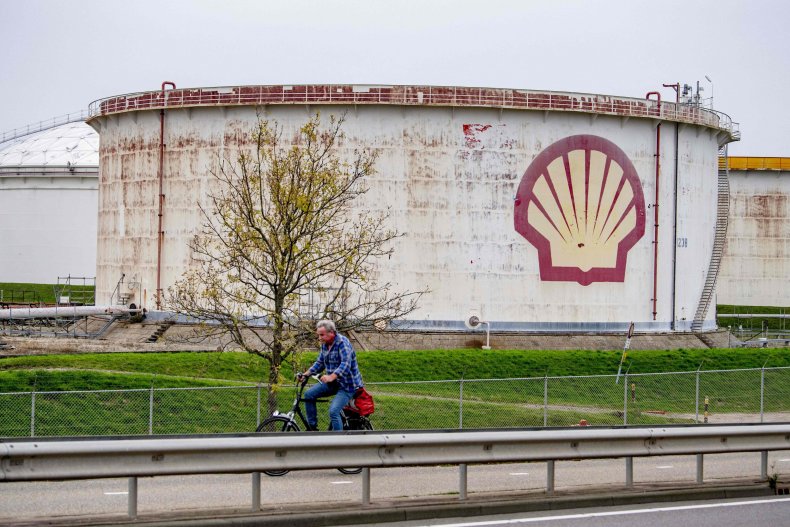 The Shell CEO called Russia's unprovoked attack on Ukraine "senseless" and said his company considered the invasion deplorable.
"We are shocked by the loss of life in Ukraine, which we deplore, resulting from a senseless act of military aggression which threatens European security," van Beurden said.
Then on Saturday, the company said the "difficult decision" was a business move, stating they still thought the Russia-Ukraine war was appalling.
Here's part of their statement as posted to Twitter:
"We are appalled by the war in Ukraine and have already made clear our intention to exit joint ventures with Gazprom—which is majority-owned by the Russian government—and related entities, as well as intending to end our involvement with a significant project to pipe gas from Russia to Europe.
"We have been in constant discussion with governments about the consequences of the war on the security of energy supplies. We have acted throughout in accordance with what we have understood was the intent to allow energy flows from Russia for the time being in order to provide security of energy supply."
The company went on to say that without an uninterrupted supply of crude oil to refineries, "the energy industry cannot assure continued provision of essential products to people across Europe for the weeks ahead."
Shell stated that crude oil from other countries would not be delivered on time, which would disrupt the market supply.
"We didn't take this decision lightly and we understand the strength of feeling around it."
Shell stated it would continue searching for alternatives to Russian oil wherever possible, and the company will put some of its profits into a Ukraine aid fund.