Seattle Mussels Test Positive for Opioid
An opioid has been discovered in shellfish off the coast of Washington state for the first time, according to a new study that suggests the effects of the pain killer epidemic have transcended the human population.
Oxycodone was detected in mussels from the Seattle and Bremerton harbor areas of the Puget Sound in a Washington Department of Fish and Wildlife pollution survey. Traces of the chemotherapy drug melphalan, a potential carcinogen, were also discovered.
Melphalan was present at "levels where we might want to look at biological impacts," scientist Andy James of the Puget Sound Institute said in a statement. Experts believe drug residues likely passed from wastewater in treatment plants into the expanse of water off the coast of Washington.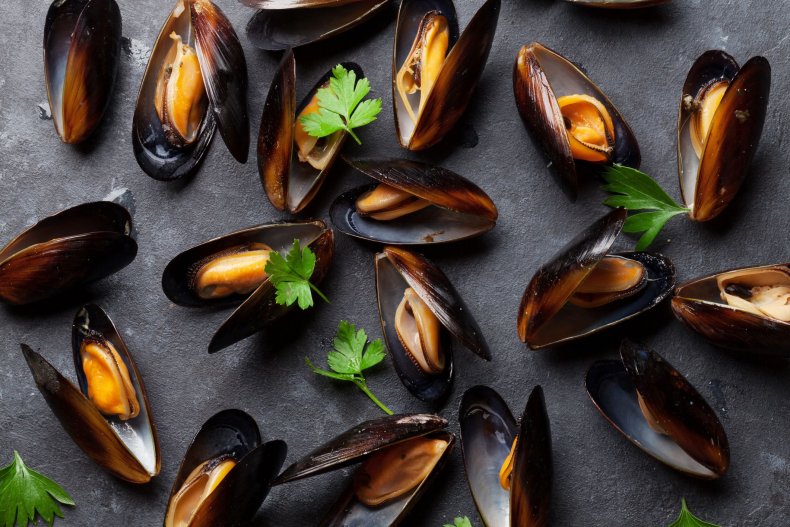 Researchers behind Washington's Puget Sound Mussel Monitoring Program take uncontaminated mussels from Whidbey Island and place them in locations in Puget Sound biannually. The mussels eat by filtering water, so their tissue provides an insight into contaminants.
After two to three months, the scientist remove the creatures and analyze the pollutants stored in their tissue.
The Puget Sound Institute researchers said the levels of oxycodone in the mussels were thousands of times lower than the medical dose, and explained the animals likely don't metabolize the drug.
But the potential presence of oxycodone in fish would be concerning, however, as they do metabolize opioids. A previous study showed that zebrafish self-administer the commonly prescribed painkiller hydrocodone, and seek out the drug in dangerous situations, once they are hooked. Scientists believe that Puget Sound salmon and other fish bay could demonstrate the same behavior.
James said that the mussels were found in highly urbanized areas, not commercial shellfish beds, and that seafood from the Puget Sound was safe to eat.
"You wouldn't want to collect [and eat] mussels from these urban bays," he said.
Other chemicals found in Puget Sound waters ranged from pharmaceuticals to illegal substances like cocaine, but scientists have never found opioids in local shellfish until now. Such chemicals are known as contaminants of emerging concern (CECs).
Jennifer Lanksbury, a biologist at the Washington Department of Fish and Wildlife, told Kiro7: "It's telling me there's a lot of people taking oxycodone in the Puget Sound area."
She stressed that while shellfish is safe, the public should be worried about the effects of the drugs on wildlife.
"Hopefully our data shows what's out there and can get the process started for cleaning up our waters," Lanksbury said.