Shepard Smith Slams Those Promoting 'Garbage and Lies Masquerading as News' in First Comments since Leaving Fox News
Former Fox News anchor Shepard Smith has made his first public comments since he abruptly quit the network last month in which he denounced "autocrats" who peddle misinformation.
The New York Times reported that Smith's address as MC at the 2019 International Press Freedom Awards featured subtle digs at President Donald Trump, who often criticized Smith.
The annual dinner, which took place in midtown Manhattan, honors journalists who have to toil through government oppression in countries like Brazil, India and Nicaragua.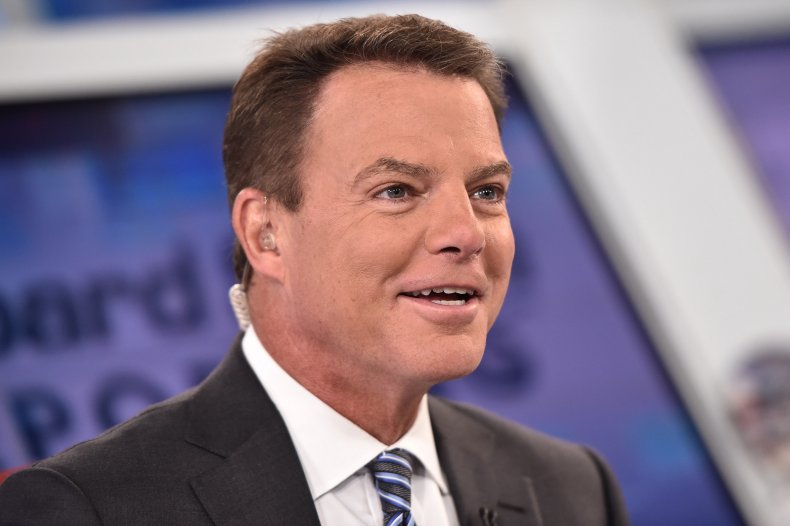 Smith told the audience of reporters, editors and media executives: "Intimidation and vilification of the press is now a global phenomenon. We don't have to look far for evidence of that."
"Our belief a decade ago that the online revolution would liberate us now seems a bit premature, doesn't it?"
"Autocrats have learned how to use those same online tools to shore up their power. They flood the world of information with garbage and lies, masquerading as news. There's a phrase for that," he said, according to the Times.
Smith would frequently criticize Trump on air and call out falsehoods. Trump in turn once tweeted that "watching Fake News CNN is better than watching Shepard Smith, the lowest rated show" on Fox.
Upon his departure announced on air at the end of his show Shepard Smith Reporting, on October 11, Trump said, "If he's leaving, I assume he's leaving because he had bad ratings." He was also the target of criticism from fellow Fox anchor, Tucker Carlson.
Smith, 55, had been with Fox since it started in 1996 but the Times reported that he was unhappy with the network's prime-time commentary.
He got a standing ovation on Thursday night when he announced he would donate $500,000 to the Committee to Protect Journalists [CPJ].
He said that the current media landscape "can be depressing; it is for me," according to USA Today.
"We know that journalists are sometimes wary of being perceived as activists for some cause," he added.
"But press freedom is not the preserve of one political group or one political party. It's a value embedded in our very foundational documents. Journalists need to join hands to defend it."
Last month, CNN president Jeff Zucker suggested he might hire Smith when his contract allows him to take a new job.
"I think Shep's a great journalist. When he's available, he is somebody who is very talented, and I would be very open to talking to him," he said, according to the Hollywood Reporter.