Shepard Smith Lashes Out at Former Fox News Colleagues for Spreading 'Disinformation'
Former Fox News host Shepard Smith called out his ex-colleagues on Tuesday, saying that they contributed to the spread of disinformation.
"If you feel like the Fox viewers were getting mis- or disinformation, I was there to make sure that they got it straight," Smith told CNN and PBS host Christiane Amanpour during a Wednesday interview.
Smith, who anchored one of the network's "straight news" programs, added that he stayed at Fox News as long as he could because he knew, if he left, he would likely be replaced with an opinion host. Smith said he felt it would be "selfish" for him to "abandon" his viewers.
"I stuck it with it as long as I could, and at some point, I realized I've reached a point of diminishing returns and I left," said Smith. "But, I'm proud of the work that we did there."
Smith worked at Fox News for 23 years before leaving in 2019. His departure followed clashes with his now-former Fox colleagues Sean Hannity and Tucker Carlson.
Hannity called Smith "so anti-Trump" on his radio show and "clueless" on Twitter, while Carlson publicly mocked Smith on his program for defending Fox News analyst Andrew Napolitano.
Smith now hosts The News With Shepard Smith on CNBC.
Amanpour asked if Smith agreed that Fox News "perpetuated so many of the divisions, the lies, the conspiracies," to become, what she claimed, "the propaganda arm of the Republican Party."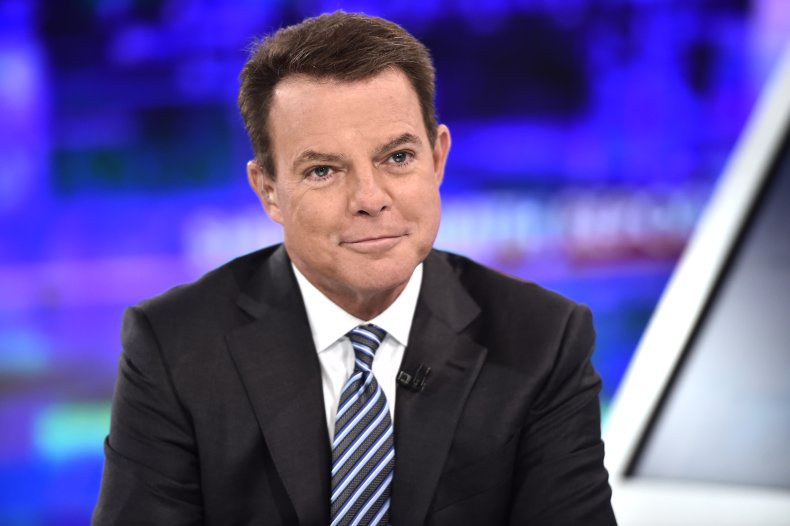 Smith responded: "Opine all you like, but if you're going to opine, begin with the truth and opine from there. And it's that deviation from that that has caused me the greatest concern."
"I believe that when people begin with a false premise and lead people to astray, that's injurious to society, and it's the antithesis of what we should be doing," Smith added. "Those of us who are so honored and grateful to have a platform of influence have to use it for the public good."
Smith said that he knew "there are a lot of people who have propagated the lies and have pushed them forward over and over again, who are smart enough and educated enough to know better."
Newsweek reached out to Fox News, but didn't hear back in time for publication.