Shepherd Arrested for Allegedly Killing American Mom, Dad and 4-Year-Old Son in Georgia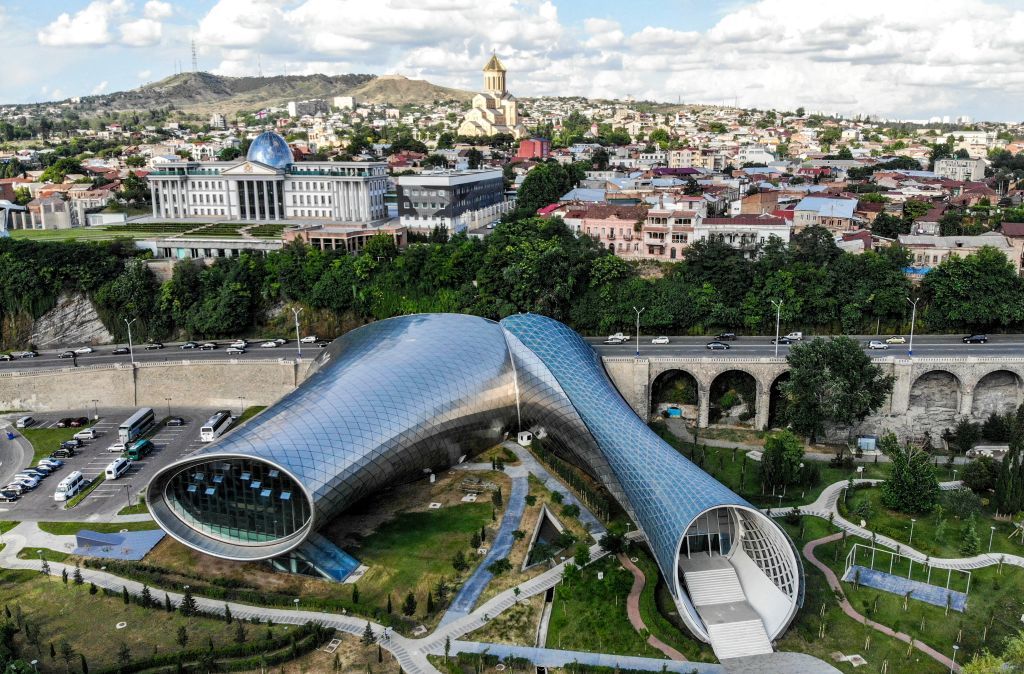 A 19-year-old has been arrested in the Eurasian country of Georgia for allegedly killing an American family.
The country's Interior Ministry released a statement on Monday, saying that an unnamed suspect, who worked as a shepherd, confessed to killing U.S. citizens Ryan Smith, 44, Laura Smith, 43, and their four-year-old son Caleb last week. Local media reports later revealed the suspect's name as Malkhaz Kobauri.
"The detained person pleaded guilty. An investigation is in progress," said Mamuka Chelidze, head of the Main Division of Combating Organized Crime of the Criminal Police, Georgia Today reported. Chelidze said the suspect will be charged with "premeditated murder of two or more persons." If found guilty, he faces the possibility of life in prison.
According to Chelidze, Kobauri will be examined by a psychiatrist to determine whether or not he is clinically sane.
Residing permanently in Georgia for more than six years, the Smith family had obtained Georgian citizenship—in addition to their U.S. nationality—in 2012. They were considered respected members of the local expat community, Georgian media reported. Ryan Smith worked as the founder and director of ReWoven, an organization that aimed to revive the traditional craft of weaving rugs in the region.
Zurab Sekhniashvili, the governor of Mtskheta-Mtianeti's Dusheti district, said in a television address Monday that the suspect shot the family after an argument near the Khaba Gorge, Radio Free Europe reported. Ryan and Caleb were killed by the attacker's bullets and Laura died as she tried to escape, falling into the nearby ravine.
Kobauri's parents expressed shock and disbelief that their son could have committed such a crime. They told local media they did not believe the confession or the investigation's findings.
"Police want to blame him in order to close the case," Mariam Martiashvili, the man's mother, told Georgian media.
"I called him [on July 7] and he said there was a tragedy and that foreign tourists were killed. I did not notice anything strange. He seemed calm and told me he would come home in two weeks," she said. "My son has been a shepherd for three years. He is a good person. He would not do it."
Yuri Kobauri, the suspect's father, called the situation a "disaster" but insisted that his son is innocent.
"My son would never do it. Ask the people in the village. No one can say anything bad about him," he said.