Shepherd Named 'Hero,' Credited With Saving 6 in China Ultramarathon That Killed 21
A Chinese shepherd is being called a hero after saving six runners during an ultramarathon in northwest China on Saturday when extreme weather hit, killing 21 other runners, state-run media reported.
Zhu Keming told the media he had been grazing his sheep at around noon when the wind picked up, rain began and the temperature dropped. He said the weather was unusual, with thick fog, heavy rain, occasional hail and strong winds.
Zhu sought shelter in a nearby cave, where he had stored clothes and food in case of an emergency. While there, Zhu said, he heard a man calling for help and went outside, where he found a runner who was limping because of cramps.
The shepherd told the state-run media that he brought the runner back to the cave, where he used bamboo sheets to start a fire. Zhu also massaged the runner's hands and feet in an attempt to treat possible hypothermia.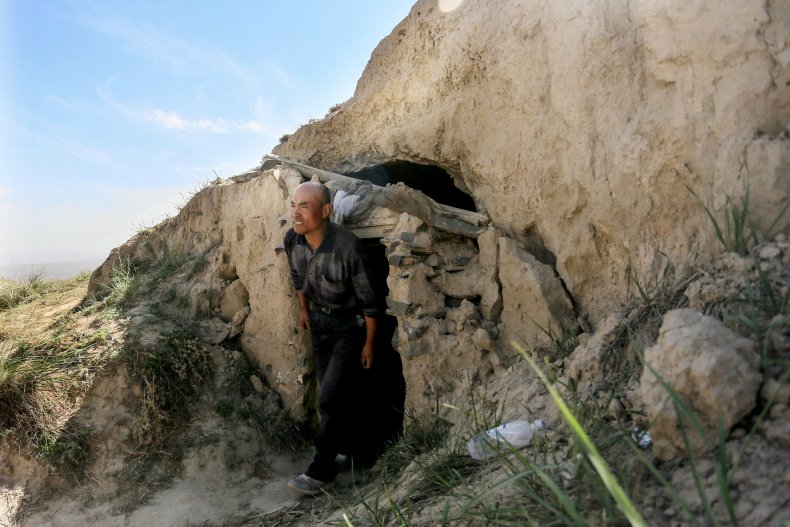 After a while, four other runners made it to the cave and told Zhu others were outside, some unconscious, the Agence France-Presse news agency reported.
"They were freezing, shivering constantly. They huddled together, and I covered them with quilts," Zhu said.
Zhu then rescued one more runner, who had fallen unconscious. Zhu went back out into the storm, wrapped the runner in blankets and carried him to the cave.
The runner, Zhang Xiaotao, expressed his appreciation on the Chinese social media site Weibo, which is similar to Twitter.
"I want to say how grateful I am to the man who saved me," Zhang wrote. "Without him, I would have been left out there."
According to reports, Zhu saved three men and three women. He told state media he was "just an ordinary person who did a very ordinary thing." Zhu also expressed regrets that he was unable to save more of the runners.
"There were still some people that could not be saved. There were two men who were lifeless, and I couldn't do anything for them. I'm sorry," he said.
While Zhu was praised as a hero on Weibo, the incident sparked both mourning and outrage in China, as questions arose as to why organizers had apparently not heeded warnings about the extreme weather.
The race was halted and search and rescue operations were launched after it was reported that some of the 172 runners had gone missing, according to the BBC.
The Paper, a digital newspaper in Shanghai, reported that five other cross-country, marathon or other running races have been canceled on short notice. An investigation into the incident has been launched by the Gansu provincial government.