Sheriff Accused of Having Mistress Arrested Says He's Persecuted Like Trump
Darryl Daniels, a former Clay County, Florida, sheriff who was suspended after being accused of having his mistress arrested for alleged stalking, said Friday after his trial acquittal that he had been persecuted like Donald Trump by the government.
Daniels was on trial over charges he faced after being arrested in 2020 and accused of tampering with evidence and lying to law enforcement. Prosecutors at the time said he illegally ordered the arrest of Cierra Smith, a former employee whom Daniels had an affair with for six years. They also said he tried to intervene in the investigators' probe by destroying cellphone data.
On Thursday, Daniels was found not guilty on all counts. He released a statement Friday morning in which he thanked the jury and Floridians, state news outlet First Coast News reported.
He also compared his situation to that of Trump, who is being investigated by the Justice Department for taking classified White House documents to his Florida residence. The former president's Mar-a-Lago estate was searched last month by FBI agents, who retrieved the documents after an informant tipped off law enforcement about the type of documents Trump had and their location.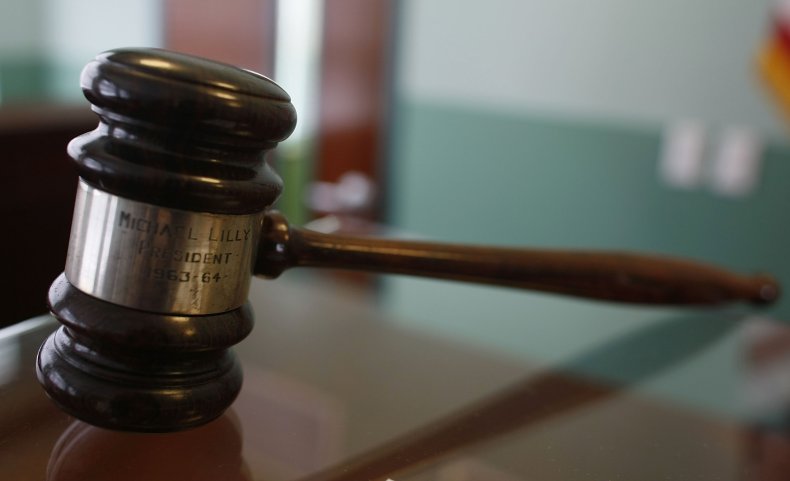 In his statement, Daniels said, "The abuse and overreach that I have had to endure over the past three years is an example of what happens when sectors of our government go unchecked. If this abuse of power by government entities can happen to a duly elected sheriff, then it can happen to anyone."
Florida Governor Ron DeSantis suspended Daniels in 2020 after his arrest. The governor wrote in the issued order that "it is in the best interests of the residents of the Clay County, and the citizens of the State of Florida, that Darryl Daniels be immediately suspended from public office."
The suspended sheriff was banned from receiving pay or privileges during the suspension and was prohibited from performing official duties or functions.
On Friday, Daniels said in his statement: "This abuse cost me my job that I loved and it cost Clay County their sheriff. Similar to what we are seeing happen to former President Donald Trump...this type of government overreach has to stop. I look forward to identifying ways to continue to serve the people and working to ensure that the government works for them and not to persecute them."
At the time Daniels was facing charges, prosecutors said he called one of his deputies in May 2019 to report that he was in "imminent danger" because he was being followed by a "stalker."
The alleged stalker was Smith, his then-mistress. Citing financial records, the case's lead inspector, Keith Riddick, said that she received around $37,000 from Daniels through Cash App throughout their affair, according to First Coast News.
Riddick also said that Daniels bought things for Smith over the years. In an interview with the Florida Department of Law Enforcement, Daniels described his relationship with Smith as a "frustrating cycle of volatility" with ups and downs, First Coast News reported.
Newsweek reached out to Trump's office for comment.