BLM Protesters Arrested for Cursing Emerge Victorious as Sheriff Settles Lawsuit
City and law officials in Alamance County, North Carolina, agreed to settle a lawsuit in federal court today that alleged First Amendment violations against Black Lives Matter protesters. The suit centered on the county's sheriff and his deputies arresting people for using "indecent" language during a protest at a Confederate monument in the city of Graham last summer.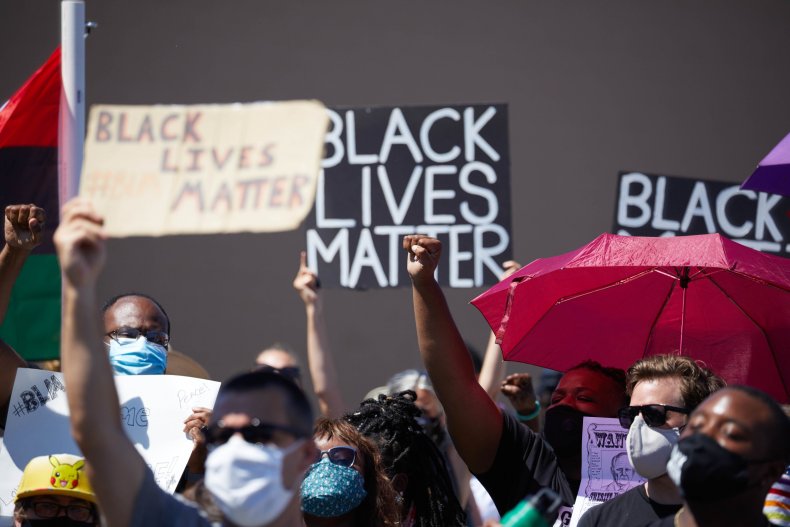 The sheriff, county commissioners and county manager settled the suit, which meant they had to agree to terms of a deal with the local branch of the NAACP and some individual protesters. The terms include the sheriff's deputies will undergo training on implicit bias and racial equity, and that the officials acknowledge the public areas around the courthouse in Graham, North Carolina, are "traditional public fora."
The protests occurred last July at the Graham courthouse where a marble statue of a Confederate soldier sits atop a granite column. Sheriff Terry Johnson and his duties arrested several people gathered near the monument for using swear words and "indecent" language. However, as another part of the settlement deal, Johnson had to acknowledge such words and language are protected under the First Amendment unless they meet the definition of language laid out by the U.S. Supreme Court to be found likely to incite immediate violence.
Before the protests occurred, the mayor of Graham, Jerry Peterman, put the city under curfew and issued a state of emergency "due to the potential for damage or injury, due to civil unrest." The mayor's declaration read, in part: "It shall be unlawful to disobey any barriers, warning signs or other structures that restrict vehicular or pedestrian travel due to road closure, detours, hazards, etc."
The proposed settlement agreed upon today with county officials would resolve the remaining claims of rights violations by protesters from last summer, and the court will retain oversight for three years. Judge Catherine Eagles, of the U.S. District Court in the Middle District of North Carolina, had yet to approve the terms as of press time.
Two other federal lawsuits are ongoing in Graham related to alleged mistreatment of Black Lives Matter protesters. Both of the suits include allegations of excessive force and voter intimidation and stem from the "I Am Change" march to the voting polls on Halloween. Police allegedly pepper-sprayed people participating in the march, which included elderly people, a 5-year-old girl and other children.
Newsweek contacted the Alamance County Sheriff's Office for comment but has not heard back as of press time.