Sheriff Begs People to Stop Having Sex at Park After 'Numerous Complaints'
A South Carolina sheriff is pleading with his community to stop having sex in a public park enjoyed by families and children.
The Greenville County Sheriff's Office said in a Facebook post on Monday that it had received "numerous complaints over the years" about "people meeting up for sex in the parking lot, in the woods, and out in the open" at Pelham Mill Park in Geer, South Carolina.
Pelham Mill Park has a dog park, a masonry dam left over from its historic textile mill, an overlook above the mill's architectural remains and a view of the Enoree River—along with a public sex problem.
Sheriff Hobart Lewis asked the public to help report the "suspicious behavior" while deputies continued to patrol the area. "I want to speak to the people who are committing these acts and simply let them know that we are familiar with the apps you use to engage in this activity, we know your intentions, and to STOP," he said in the Facebook post.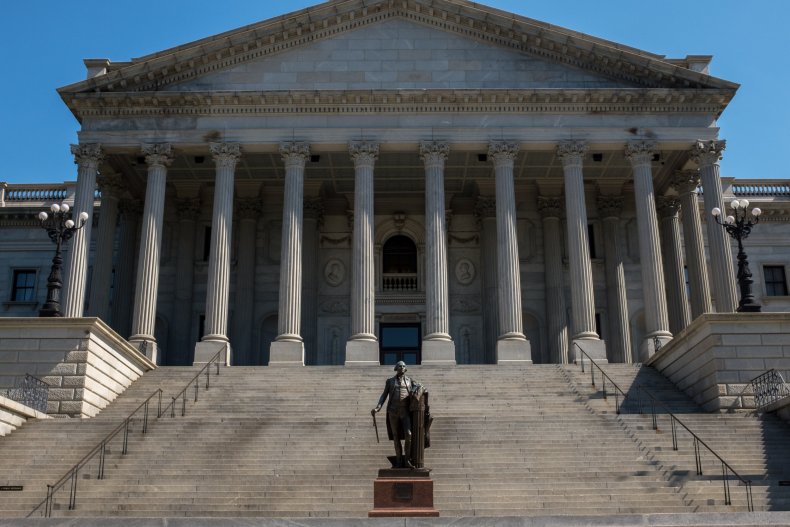 The sheriff said that young children and community members attempting to enjoy a peaceful day at the park should never have to see adult activities.
To combat the problem, deputies have increased patrols, canvassed the area and even piloted undercover operations.
Lieutenant Ryan Flood told Newsweek that he did not know why this particular park became a frequent target for open sexual activity. He said most of the offenders arrested by the sheriff's office were charged with indecent exposure or assault and battery. The latter indicated incidents in which the suspect grabbed, groped or touched an undercover officer, he said.
In 2022 alone, the office has made six arrests associated with illegal sexual activity in the park.
Indecent exposure is a misdemeanor in South Carolina. A person can be charged for "willfully, maliciously, and indecently" exposing themselves "in a public place, on property of others, or to the view of any person on a street or highway," with the exception of a woman breastfeeding her child, according to state law. A conviction can result in a fine, up to three years in prison or both.
Newsweek previously reported on the arrest of six seniors for group sex in a Connecticut conservation area in 2019. That same year, Newsweek covered the arrest of 26 men over cruising for sex in Washington, D.C., despite accusations from legal experts that the men were entrapped by undercover cops who solicited sex acts.