Craig Stivender, running for Colleton County sheriff in South Carolina, opened his campaign by immediately addressing "mistakes" he's made in the past including doing blackface at a party.
According to WKRC, Stivender posted a video to his Facebook page where he says he "learned the values of faith, family and honesty at an early age."
"That's why I want to tell you at the start of my campaign some things that politicians would try to hide. Things my opponents may try to use to tarnish my integrity."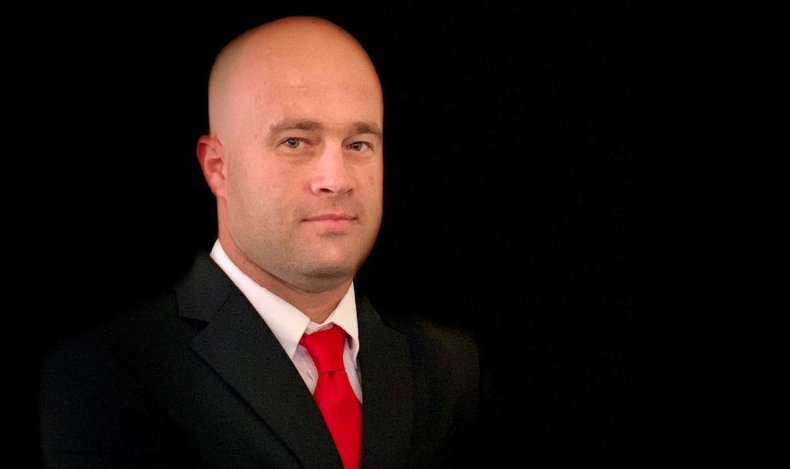 He then listed a ticket he got for not possessing his license at 16, events where he lost his temper at work, and fessed up to "fender-benders" that he was at fault for.
The final event on the list dealt with an inappropriate Halloween costume Stivender wore to a Halloween party with other officers a decade ago.
At the party, which he shares a photograph of in the video, Stivender was dressed as Detroit gangster Demetrius "Big Meech" Flenory, who along with brother Terry "Southwest T" Flenory brought the Black Mafia Family to the forefront of cocaine distribution in the United States in the early 2000s.
As part of his costume, Stivender has darkened his face and skin.
In 2008, around the time the photo was taken, both Flenory brothers were sentenced to 30 years in prison for their crimes.
"I did it to disparage a criminal whose actions hurt our community and country," Stivender says in the video.
"That was a different time."
Stivender is currently employed by the Walterboro Police Department, where he was voted Officer of the Year in 2014.
Stivender's campaign will be holding a kick-off event on October 21. The 2020 election is hotly contested, with at least five candidates looking to unseat incumbent sheriff Andy Strickland.
Strickland is under fire from his constituents for spending $1,500 of taxpayer money on a hotel room for his children while he attended a conference in Myrtle Beach, according to the Post and Courier.
Blackface has become a hot button issue in modern politics, with Virginia governor Ralph Northam facing criticism when pages from his 1984 medical school yearbook resurfaced in February. An image on his page featured a picture of a man presumed to be Northam with his face darkened with shoe polish, standing next to another man in a KKK hood.