After Florida High School Shooting, Hundreds of Teachers Sign Up to Arm Themselves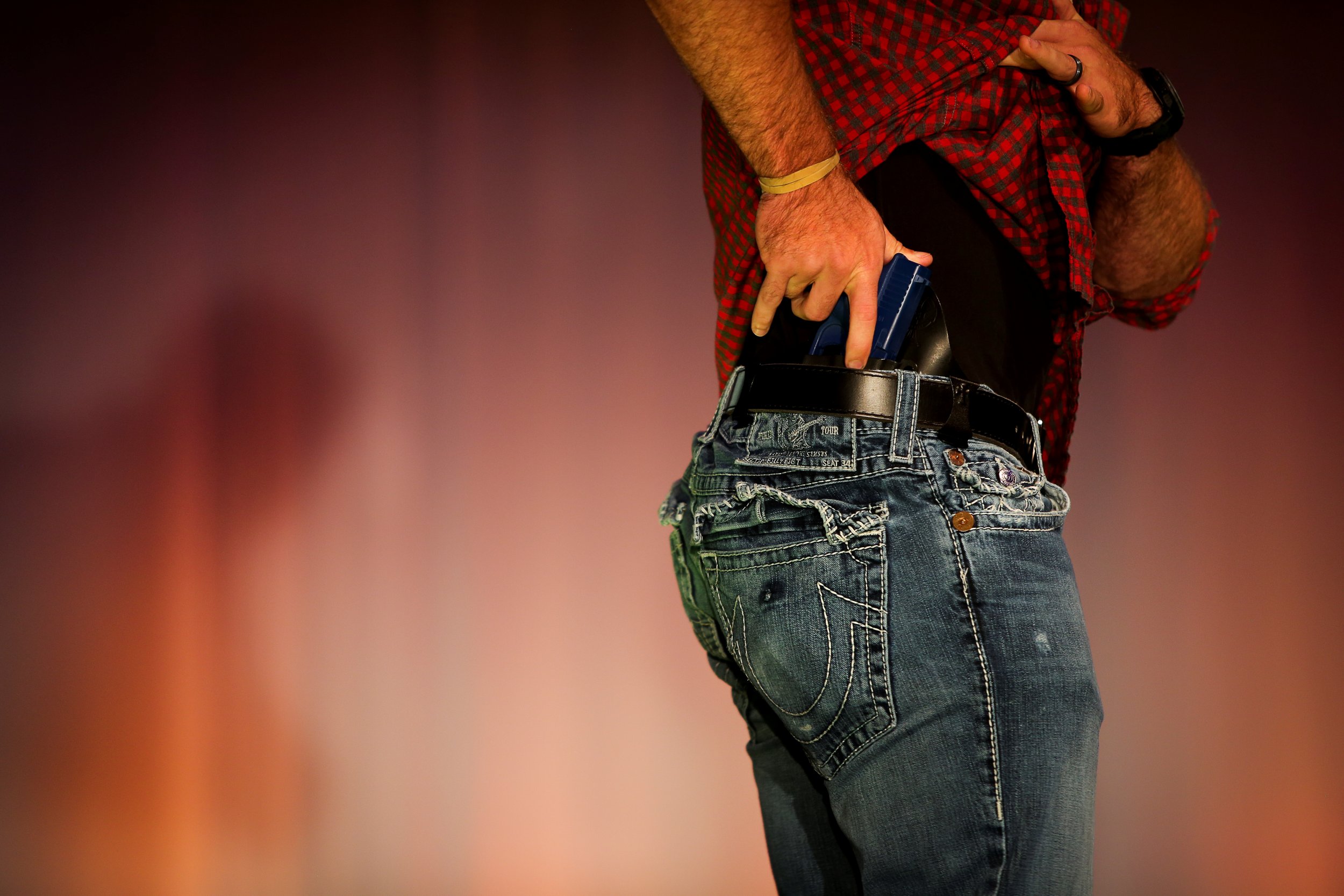 In the aftermath of last week's deadly school shooting in Florida, hundreds of teachers and administrators have expressed interest in carrying a firearm to defend themselves and their students, according to one county sheriff from Ohio.
Sheriff Richard Jones of Butler County, Ohio, published an open call on his Twitter page offering free concealed-carry classes to "any employee of any school" in his county. The sheriff, who has come under fire for his comments about immigrants, offered the class to 50 candidates but then opened it up to more after what he described to Newsweek as a deluge of positive responses.
"We have reached our limit. We had to cut it off at 300," he told Newsweek on Wednesday. "But the responses have been incredible."
Jones, who was voted sheriff in 2004 and was a vocal supporter of President Donald Trump during the 2016 campaign, said he has long supported arming school faculty. He described it as a "last resort" and a "reality" that people need to face. The classes will start on Monday and run through the week, with potential weekend dates as well.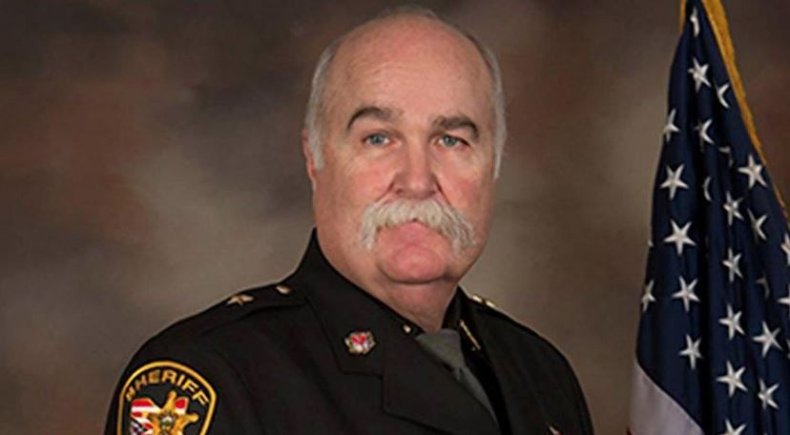 "Even if you hate guns in school, you need to know they are there," Jones said. "You need to know how they sound, how to respond. And we're going to give [school faculty] the tools they need to understand this."
Jones added that people cannot depend on legislation or legislators for their safety, noting that harsh gun laws won't prevent criminals or mentally ill people from owning guns.
"It's up to us," he said. "We can't expect the government to do much of anything other than fight over who won the last election."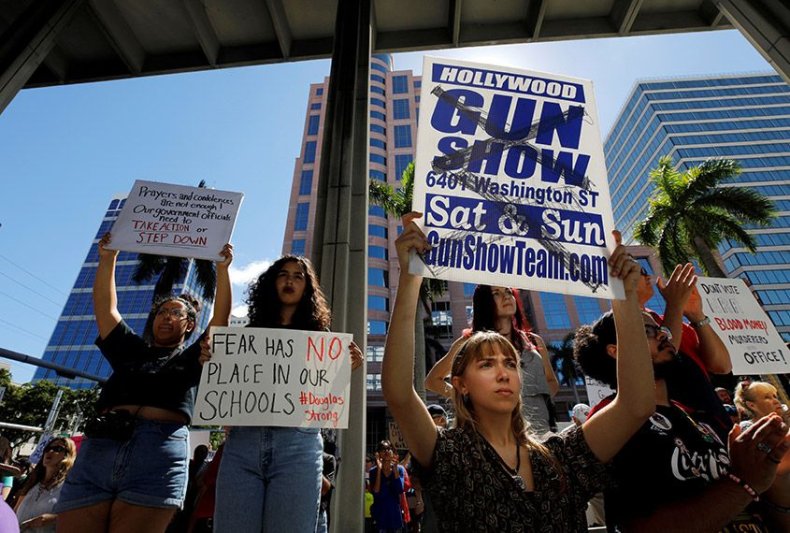 The Gun-Free School Zones Act of 1990 makes it illegal for anyone to possess a firearm within 1,000 feet of a school. There are, however, some exceptions. A 2013 NBC News investigation found more than a dozen states that allow school employees to carry a gun on campus so long as there is prior approval from a top-ranking school administrator.
As the discussion about gun control has been reinvigorated following the Florida shooting, so too has the debate about arming teachers. A proposed bill in the Alabama Legislature would go so far as to arm teachers and provide the funding for it. The bill's author, Republican Representative Will Ainsworth, told AL.com he has already received support from law enforcement for the bill. But Alabama Senator Doug Jones called it "the dumbest idea I've ever heard."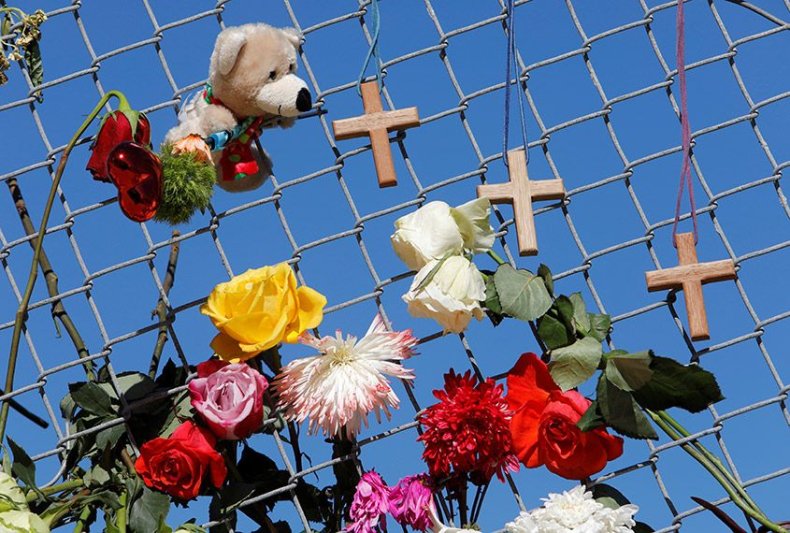 Despite the apparent popularity of Jones's offer, and the possibility of Alabama sponsoring faculty gun ownership, studies have shown teachers are generally against arming themselves and their colleagues. The National Education Association polled 800 of its members nationwide and found that 68 percent of respondents "resoundingly reject" the prospect of armed administrators.
About 75 percent of teachers in the same poll said they support a ban on military-style assault and semi-automatic weapons, such as the AR-15 used in the Florida school shooting.