A sheriff's deputy was found dead on the side of the road in Illinois on Wednesday morning and a suspect has since been taken into custody.
The Wayne County Sheriff's Office identified the victim as Sheriff's Deputy Sean Riley and said that he was found dead this morning after responding "to a motorist assist on Interstate 64."
According to the Officer Down Memorial Page, when a second officer arrived on scene, Deputy Riley was found lying on the ground after suffering gunshot wounds. The Wayne County Sheriff's Office said in a Facebook post that Riley was pronounced deceased at the scene.
The sheriff's office said that Deputy Riley's squad car was missing from the scene, but was eventually located "abandoned on Interstate 64," near the Indiana border.
"This is an on going and evolving investigation, no additional information will be released at this time, but it is believed that the suspect has departed the immediate area," the Wayne County Sheriff's Office said after the initial discovery. "Our thoughts and prayers go out to the family of our loved Deputy Sean Riley."
The Wayne County Sheriff's Office directed Newsweek to the Facebook post after reaching out for comment.
Shortly after the sheriff's deputy was pronounced deceased, Indiana State Police Public Information Officer Sergeant Todd Ringle announced on Twitter that "the Wayne County Illinois murder suspect is in custody."
A few hours later, Ringle said on Twitter that another possible suspect was believed to be inside a residence in Carlyle, Illinois. In a third update, Ringle said "Police have the suspect in custody. Police are not looking for any other suspects at this time." Ringle also said that the second person previously believed to be a suspect, turned out to be a victim in a hostage situation following the shooting incident earlier this morning.
Ringle directed Newsweek to his tweets after reaching out for further comment on the arrest.
Before the suspect was taken into custody on Wednesday afternoon, the St. Peters Police Department in Missouri said that they believed the suspect who killed Riley was involved in a carjacking and shooting incident at a QuikTrip gas station.
"This morning a male subject carjacked a victim at QuikTrip, shooting the victim in the process, and then fled the area," the St. Peters Police Department said in a Facebook post, roughly two hours after Riley was found dead. "It is believed this is a continuation of events which occurred in Illinois this morning."
The St. Peters Police Department said that the suspect was considered armed and dangerous, and urged residents to avoid the area.
According to a press release from the Illinois State Police, the suspect was identified as 40-year-old Ray Tate from Hopkinsville, Kentucky. The press release said that after Tate allegedly fatally shot Riley, he allegedly "carjacked a truck tractor semi-trailer" near the area where Riley's squad car was found.
"The driver of the truck tractor semi-trailer was held against his will and drove Tate to a gas station in St Peter's, Missouri. While in Missouri, a series of carjackings, robberies and shootings occurred. Tate then traveled back into Illinois with a kidnapped victim in another stolen vehicle," the Illinois State Police said.
After Tate traveled back to Illinois, he allegedly committed a home invasion at a residence in Clinton County, where he was eventually taken into custody by authorities.
"Tate was then transported to the Clinton County Jail where he is being charged with First Degree Murder by the Wayne County State's Attorney," the press release said.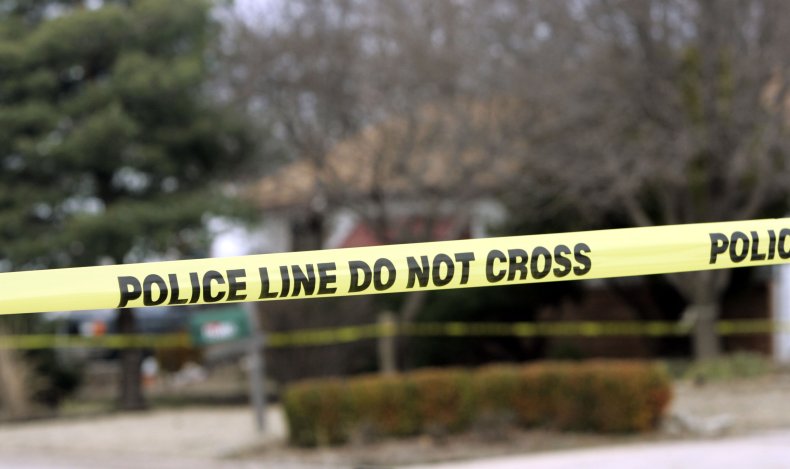 Update 12/30/21, 2:36 p.m. ET: This article has been updated to include additional information from the Illinois State Police on the incident and the suspect.