'Sherlock' Creators on Season Four Finale and Show's Future: 'We Could End It There'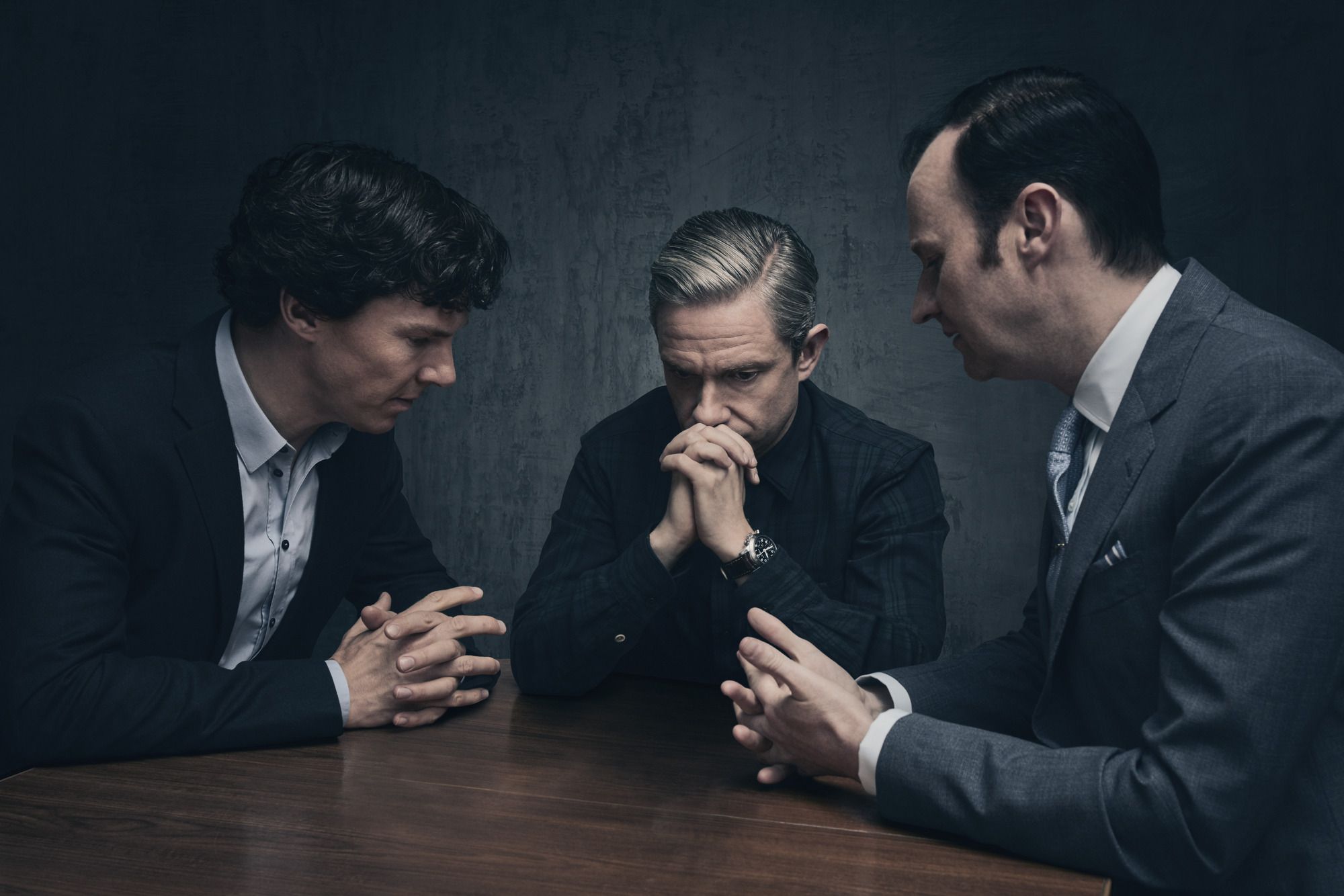 Benedict Cumberbatch-starring detective drama Sherlock concluded its fourth—and possibly final—season Sunday night.
"The Final Problem" saw Cumberbatch's Sherlock Holmes and Martin Freeman's Dr. John Watson take on a series of deadly challenges masterminded by Sherlock's long-lost sister, Eurus Holmes (Sian Brooke), who shocked viewers with her existence at the end of the second episode, "The Lying Detective."
In an exclusive interview with Newsweek last week, Sherlock creators Steven Moffat and Mark Gatiss said the season four finale would tie up all the loose ends that have been teased over the last four seasons—and that they did.
The episode explained Eurus' existence and disappearance: she was sent away to an impenetrable prison, Sherrinford, as a child by elder brother Mycroft (played by Gatiss) after displaying increasingly psychopathic tendencies—including burning the family home down. Sherlock was repeatedly misdirected with false information, leading him to forget she ever existed.
Related: Exclusive: Sherlock Creators Reveal What to Expect From Season Four Finale
"The Final Problem" also answered some of the lingering questions of the past four seasons, including the mystery of Redbeard, who we we were led to believe was Sherlock's childhood dog. It turns out that Redbeard was in fact Victor, his childhood best friend, killed by Eurus out of jealousy that her brother wouldn't play with her.
And the biggest question that was solved was how Andrew Scott's memorable villain Moriarty, killed off in the season two finale "The Reichenbach Fall," has been haunting Sherlock from beyond the grave. He and Eurus met five years earlier and colluded to spook Sherlock. (Scott briefly appeared in an instantly meme-worthy moment in the "The Final Problem," stepping off a plane and jamming to "I Want to Break Free.")
Following an advance screening of "The Final Problem" in London last Thursday, Moffat, Gatiss and some of the show's stars talked about the key moments in the finale and addressed the show's future.
Think of Sherlock so far as a prequel
As Gatiss succinctly explained to the press and fans in attendance, the last four seasons of Sherlock have essentially been a prelude to the experienced investigators Sherlock Holmes and John Watson are written to be in Arthur Conan Doyle's Holmes stories.
The trials they have been through together have made them the formidable duo the deceased Mary Watson (Amanda Abbington) described in the closing moments in her final letter: "When all else fails, there are two men sitting, arguing in a scruffy flat, like they've always been there, and they always will. The best and wisest men I have ever known. My Baker Street Boys. Sherlock Holmes and Dr. Watson."
Gatiss said: "We've done the story of how the Sherlock Holmes and Dr. Watson we have always known became those men. It's actually really a backstory. We never intended it to be that way.
"If we do come back, we could very easily begin it with a knock at the door and have Sherlock say, 'Do you want to come out to play?' They have become the two heroes we always knew them to be."
The Molly/Sherlock scene almost didn't happen
The most heartbreaking scene of "The Final Problem," in which Sherlock had to get his love interest Molly Hooper to say "I love you" over the phone, lest Eurus blow up her apartment in one of her more twisted mind games, was not what Gatiss and Moffat initially wrote in the script.
"There was a completely different scene there. Two people liked it—me and Mark. Everybody else hated it. We kept saying, 'No, it's good,' against a tidal wave of: 'We don't like this scene,'" Moffat explained. "On the very last day we spent writing we went, 'Everybody thinks this is shit, let's just go and think of something else.' We came out saying: 'That's the best scene in the episode.' That's the value of getting really negative feedback."
Sherlock's humanity is his greatest weapon
The final problem is, in reality, Sherlock coming to terms with the fact that the human emotion and compassion he tries to shy away from so much is actually what makes him an even better detective.
In the episode, Sherlock shows incredible compassion for Watson, his murdered childhood friend Victor and even Eurus, whom he doesn't outsmart but embraces with much-needed affection.
"Sherlock finally understands he's stronger and smarter than Mycroft in a way. But not because he is actually smarter—because he's less smart—but because his emotions, his connections to human beings, the wisdom he has gained from the connections in the world make him stronger," said Moffat.
"He isn't as smart as Eurus, he isn't as smart as Mycroft, but he's always going to win against them because he is better and stronger," he added.
A secret cameo
Sunday's finale featured a secret cameo from musician Paul Weller, a close friend of star Martin Freeman. At the screening, director Benjamin Caron told fans to keep a close eye on the dead Viking that Watson attends to in the episode's final montage.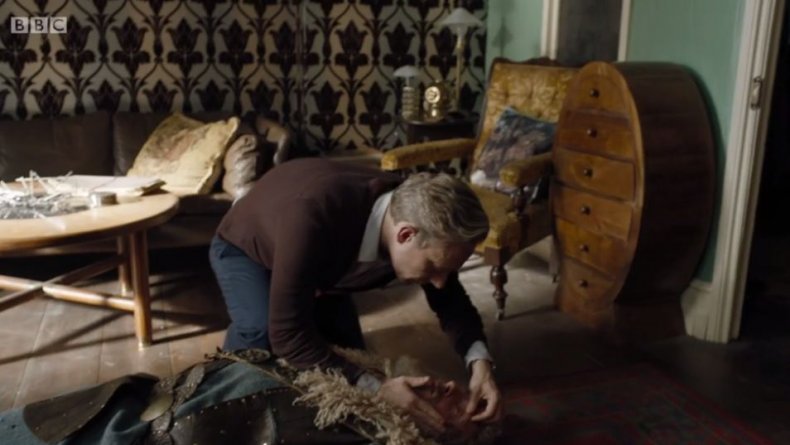 Freeman appeared in Weller's music video for "Pick It Up" in 2015. Perhaps Weller was repaying the favor?
Sherlock's last case?
Moffat and Gatiss would like Sherlock to continue for seasons to come—but it all depends on how busy Cumberbatch and Freeman, now bonafide Hollywood stars, are with their other projects.
If it is the end, the closed finale to the fourth season ties up the story perfectly, says Moffat. "We could end it there. We couldn't have ended it on any of the previous [seasons] because they've all ended on walloping, great cliffhangers."