'Sherlock' Season Four Begins Filming—But Is It the Last?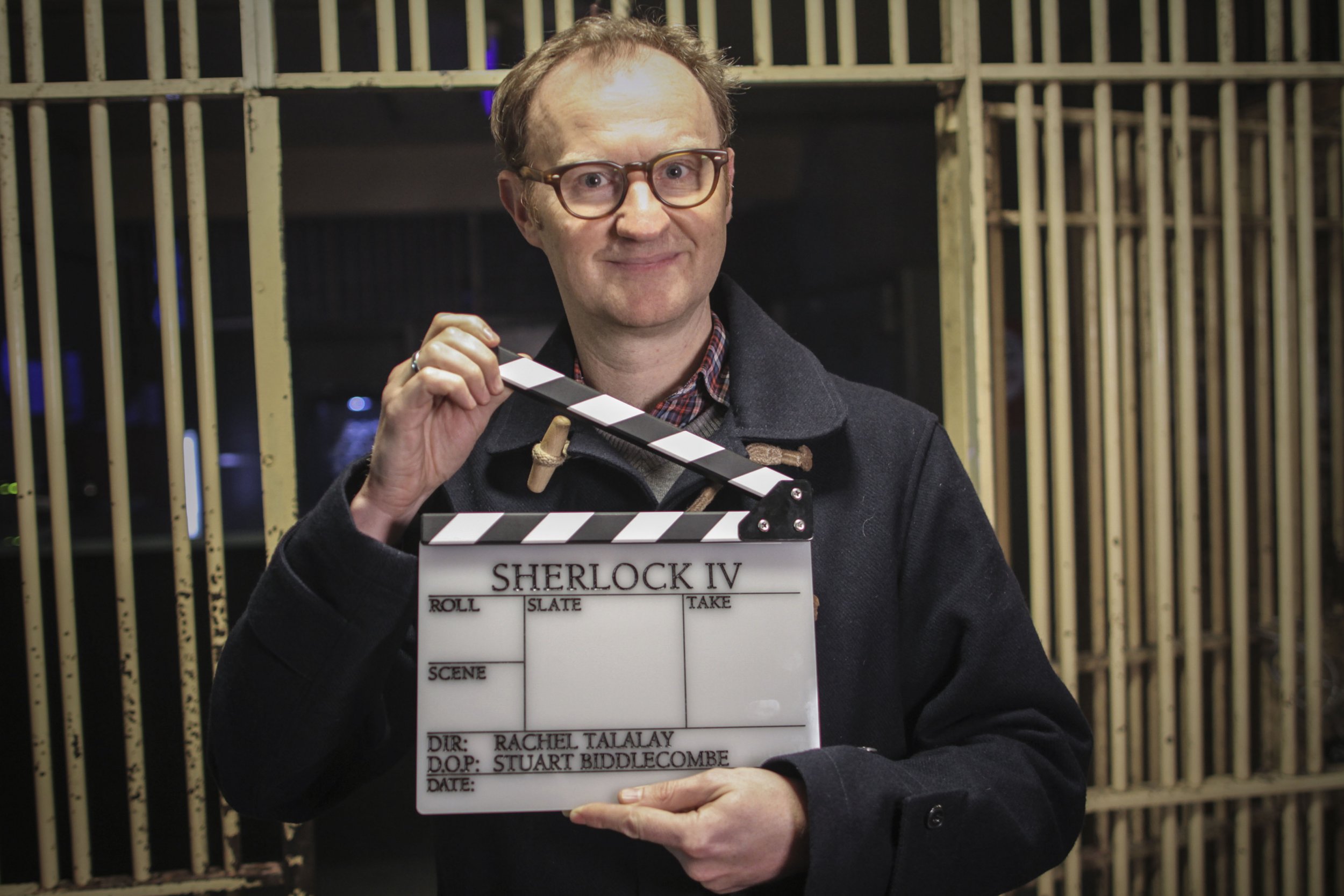 Sherlock is back on the case. The BBC confirmed, through a press release on Wednesday, that the fourth season of the popular detective drama series has started production—but an ominous statement from co-creators Steven Moffat and Mark Gatiss has led to speculation that it may well be the last.
"Sherlock [season] four—here we go again!" they began. "Whatever else we do, wherever we all go, all roads lead back to Baker Street—and it always feels like coming home. Ghosts of the past are rising in the lives of Sherlock Holmes and John Watson bringing adventure, romance and terror in their wake."
The statement cryptically concludes: "This is the story we've been telling from the beginning. A story about to reach its climax..."
Needless to say, that didn't go down too well with the show's cult fan base on social media. Case in point:
The new season will pick up where the 2016 New Year's special, which aired on January 1, left off—Sherlock Holmes and John Watson solving the apparent resurrection of arch enemy Moriarty. And then there's the small matter of Watson and wife Mary expecting their first child.
Star Benedict Cumberbatch said he was "genuinely thrilled to be back filming Sherlock with all the cast and crew. I can't wait for everyone to see season four. But you will have to wait... though not for long. And it will be worth it."
Cumberbatch will be joined once again by Martin Freeman as Watson and Amanda Abbington as Mary.
The BBC also confirmed veteran TV director Rachel Talalay—whose previous credits include Doctor Who and The Flash —will helm the first of the three 90-minute episodes. It marks the first time the show has had a female director.
Sherlock 's last outing, "The Abominable Bride" on January 1, was seen by 11.6 million viewers in the U.K.