'Sherlock' Star Amanda Abbington on Split From Martin Freeman: 'We're Still Best Mates'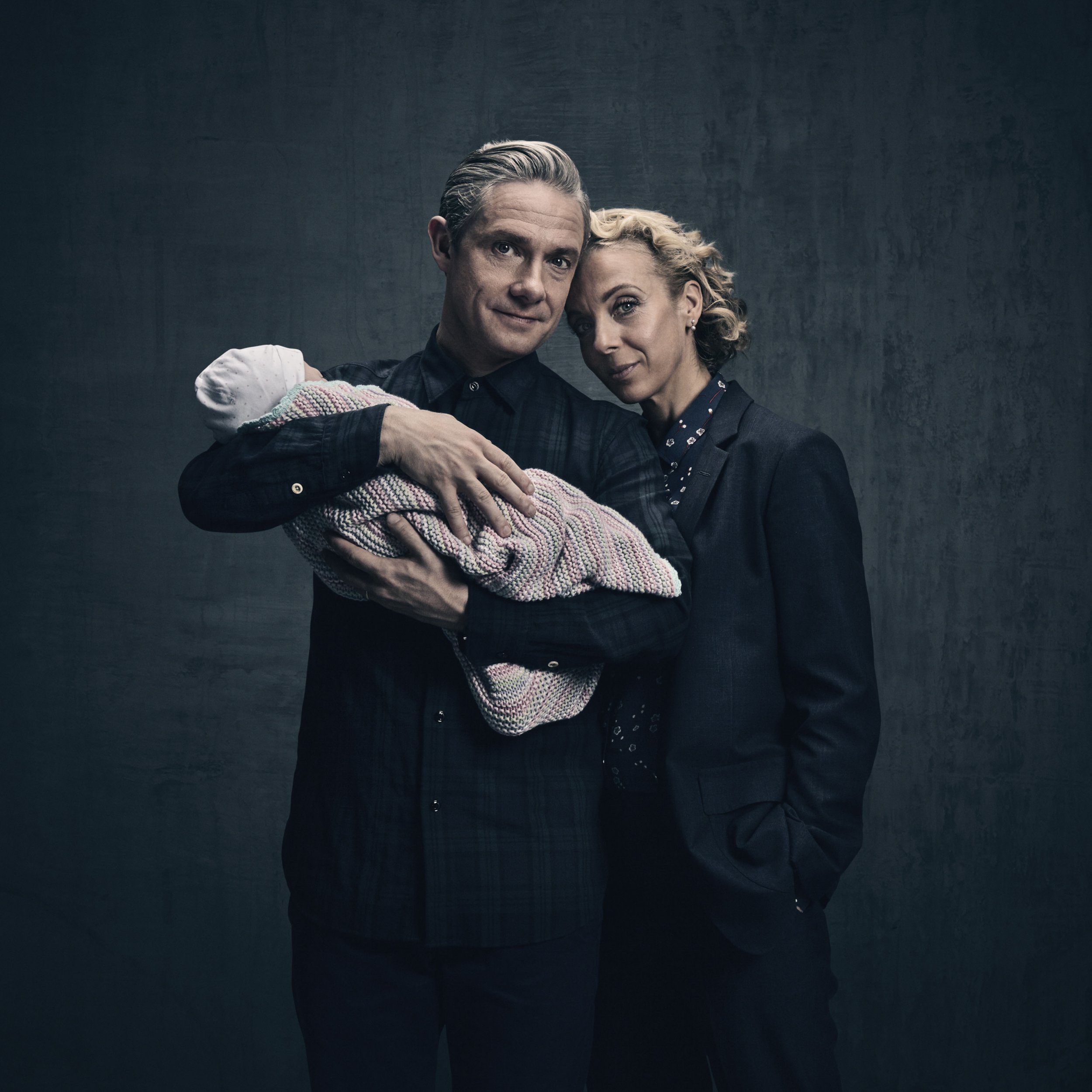 Sherlock star Martin Freeman surprised fans Thursday by quietly revealing he has split from his partner of 16 years and co-star Amanda Abbington in an interview with the Financial Times.
News of their split left many of Freeman's devoted fans on Twitter bereft, although he told the financial newspaper the split was "very, very amicable" and "I'll always love Amanda."
The couple met in 2000 on the set of U.K. television drama Men Only and have two children together.
Freeman and Abbington have recently been playing husband and wife as Dr. John Watson and Mary Watson in the modern-day adaptation of Sherlock, starring alongside Benedict Cumberbatch.
The upcoming fourth season of the hit detective drama—which premieres New Year's Day—sees John and Mary become parents to a baby girl, Rosamund Mary Watson.
In a separate interview with Newsweek to discuss the new episodes, Abbington also raised the subject of her split from Freeman, noting that they separated in March.
"We split up back in March. We split up before filming [on season four] started," she revealed while discussing the dynamic between John and Mary in the new season. "It was all very amicable. We're very cool and it's all good. It just got to 16 years and being apart for so long [because of work commitments]."
Abbington added: "We're still best mates and still very close."
Sherlock season four begins January 1 on BBC One in the U.K. and PBS in the U.S.
'Sherlock' Star Amanda Abbington on Split From Martin Freeman: 'We're Still Best Mates' | Culture