'Sherlock' Star Sian Brooke on Playing the Third Holmes Sibling, Secrecy and Why Eurus Cannot Be Redeemed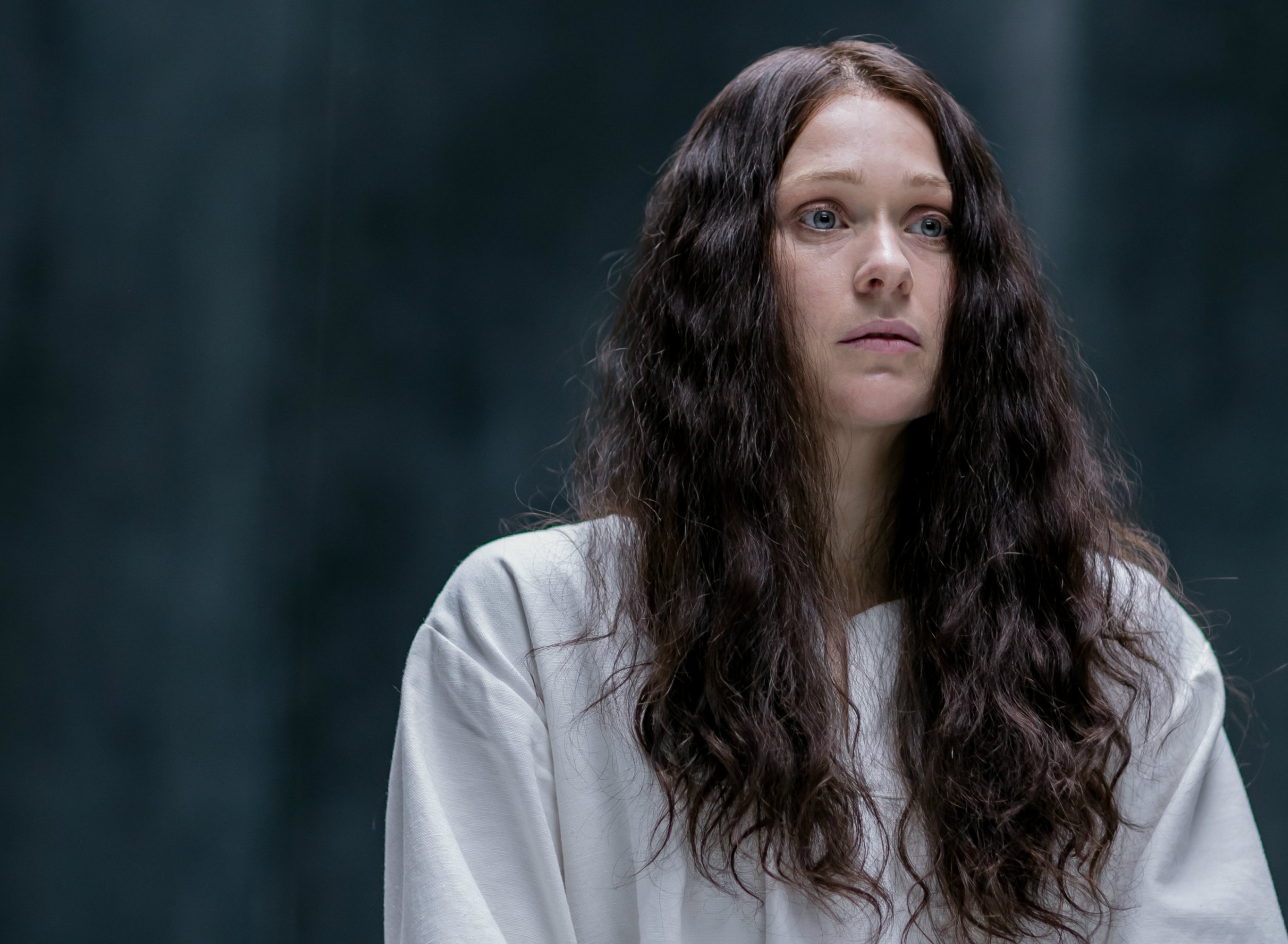 When Sherlock creators Steven Moffat and Mark Gatiss promised that season four would be darker than previous years, with a Cain and Abel-esque story arc of perilous sibling rivalry, they were not lying.
The personal season began with the death of Amanda Abbington's Mary Watson in the final moments of first episode "The Six Thatchers." But before viewers could catch their breath, Benedict Cumberbatch's private eye was further blindsided by the revelation that he and brother Mycroft (played by Gatiss) have a psychopathic secret sister, Eurus, who has been locked up in an institution from childhood and is much smarter than both her acutely intelligent brothers.
The seeds for the complex plot were planted in the first episode when actor Sian Brooke appeared as a potential love interest for Martin Freeman's Dr. John Watson. In the second episode, "The Lying Detective," she appeared in two more disguises as Watson's new therapist and a potential case for Sherlock. This, however, was all a ruse to play mind games with the duo. In the third episode "The Final Problem," we learned just why she was intent on ruining Sherlock's life and why she was locked up (she killed Sherlock's childhood best friend out of jealousy.)
Related: 'Sherlock' Creators on Season Four Finale and Show's Future: 'We Could End It There'
For Brooke, playing Eurus is the kind of breakthrough role that should put her atop casting directors' lists the world over, much like it did for Cumberbatch, Freeman and Andrew Scott, who played villain Moriarty in the first two seasons.
Here, the actor tells Newsweek about the secrecy that came with being part of Sherlock, whether Eurus can be rehabilitated and if she might appear in the show again—assuming Moffat and Gatiss can lure the lead stars back for a fifth season.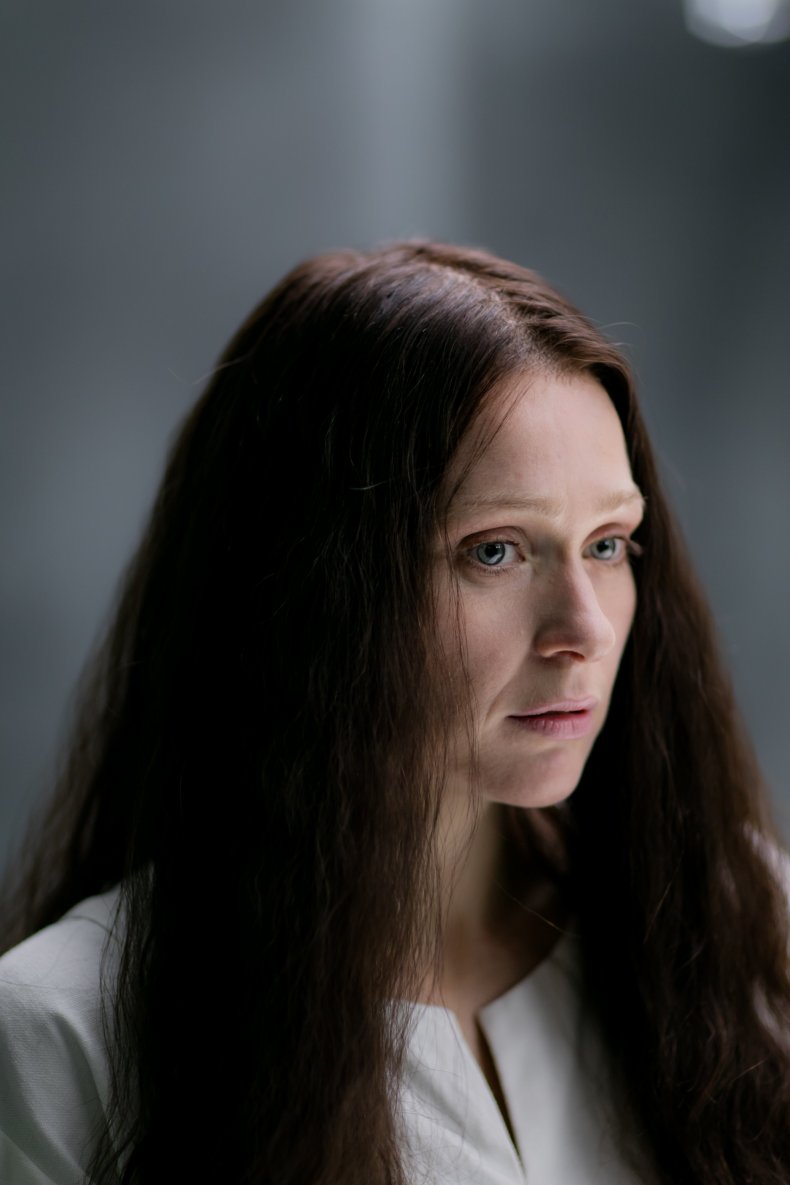 What has it been like living in this Sherlock bubble the last few weeks as the episodes have aired?
It's been a bit crazy—but good crazy. I didn't know what to expect but it all seems to have been positive.
What was the audition process like? You didn't know what part you were up for, right?
I got a call that [the producers] wanted to meet me for a part in Sherlock. My thoughts were that it would just be cameo. I was incredibly excited at the prospect of that. They sent me two scenes for separate roles, they were disconnected and had nothing to do with each other. Then in the second meeting they dropped in another character. And that's when I thought: "Maybe these are played by one person, in which case I'd love to do this."
When they offered it to me, they still hadn't told me the full extent of the character, that she was Sherlock's sister, until I accepted the part.
What was your reaction to that?
I may have let out a little yelp. Having been a fan, I thought it was a [third] brother, and when they said it was a sister and I'd be playing that sister, I was blown away.
Was it daunting to play the third Holmes? Cumberbatch and Gatiss have such a great rapport as Sherlock and Mycroft.
Yeah, of course. People have taken Sherlock into their hearts. The caliber of writing is so high that you just want to do it justice. You want to be able to bring the words to life in the best way. I also play all these different roles, violin playing… it was daunting and challenging. I've always said I wanted to be challenged and this gave me that opportunity.
Speaking to Newsweek, Moffat and Gatiss said they hoped this role would be your "Andrew Scott moment"—a breakout moment. What does that mean to you?
I was completely unaware of that until recently. I was blissfully unaware. But I'm honored that they thought I was up to the task. It's a big leap of faith. I feel very lucky.
Is it true you had to lie to your family about the role?
[The producers] did say that you mustn't tell anybody. I signed an agreement that I wouldn't say anything. I told my close family because I kept disappearing to Cardiff, so it would have looked a bit strange.
I couldn't tell people until the [second] episode had aired because of playing all of these different roles. I wanted people to enjoy it as a program, rather than looking out for me. I got a lot of phone calls after the episode aired.
What did they say?
They said they'll never trust me again. I've had a lot of messages saying: "I can't believe you never told us."
Why do you think Eurus targeted Sherlock and not Mycroft? Mycroft was the one that had her institutionalized and told their parents she was dead.
With everything you play—even someone perceived as evil—you try and find redeeming features you can latch on to. For her, it's a lost soul.
The whole thing with Sherlock, she says at the end: "I never had anyone to play with." There was only a [one] year [age gap] between the two of them. She was just desperate for Sherlock to play with her. From an early stage, as Mycroft says, she was on a different plane intellectually... she was only five at the time, so I think there was an element of her just wanting to be part of his world. Going after Sherlock, I think she just wanted him to bring her in.
We've seen Sherlock and Mycroft bicker about who is the most intelligent brother for four seasons. In actuality, the smartest Holmes is a woman. That's quite a feminist statement...
I think it was brilliant, as a female, to be able to play a role like that. And, also, in the final episode, she's putting all three of the male leads through the wringer. And there wasn't any soft side to her. Intellectually, she surpasses them but she is also void of any emotion. That was brilliant to play.
Do you think perhaps that was a response to criticism that female characters in Sherlock feel disposable or one-dimensional?
I can't speak on behalf of [Moffat and Gatiss]. All I can do is tell the story as best I can. I don't think it's a deliberate choice. She's just the most surprising plot [twist].
We end season four with Eurus back in the institution, but this time she's regularly visited by her family. Can she be rehabilitated?
I don't think you can redeem her. Not after what she's done. Now she's back in that institution, maybe she'll be let out on good behavior now and then. But years and years of being in an asylum, it'll take a long time for her to be able to be free.
Is there scope for Eurus to return in a potential fifth season?
As an actor, I've relished this whole job. It's so much fun. If they'd have me back, I'd love to do something. They haven't killed me off—so there's always hope! Although, Moriarty was killed off and they brought him back.
Finally, Sherlock has a pretty devoted internet fan base, particularly on Tumblr. How much of that have you experienced?
We've been talking about this today. I'm not on Twitter. I've been told there's a lot of talk about the whole show. It's not something I've been privy to. The great thing is I don't look like Eurus in real life so I can remain in the shadows, which is fine by me.
Sherlock season four is available on DVD and blu-ray from January 23 and at the BBC Store now.