Sheryl Sandberg: Sexual Abuse Culture is About Power, Would Change if Women Had More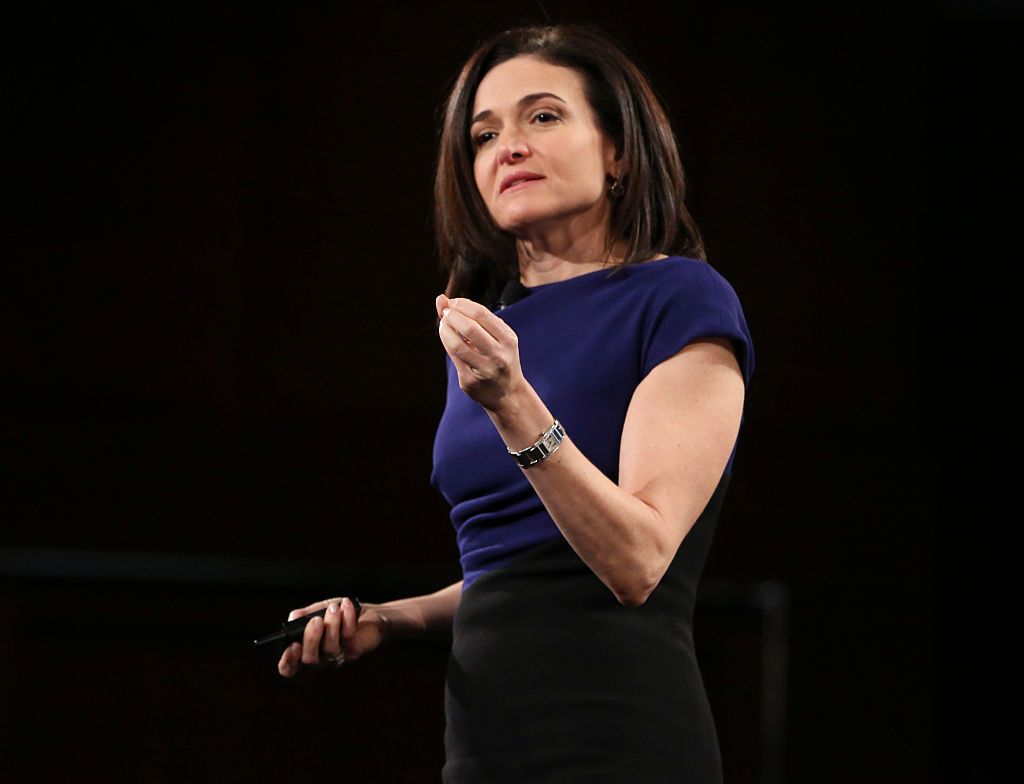 Sexual abuse—from harassment to assault—is not a human resources problem, it's a culture problem. And it's a problem that can't be separated from gender biases; very few women reach the highest rungs of leadership.
That was one the primary takeaways from a conversation between Sheryl Sandberg and Shonda Rhimes that took place in November for The Hollywood Reporter's 2017 Women in Entertainment Power 100 issue.
"This is about power, and if women had more, the culture would change," Sandberg told Rhimes in the interview, which was published Thursday. "Women are 6 percent of the Fortune 500 CEO jobs, they are 20 percent of Congress. Women run 13 countries, out of almost 200."
Sandberg wants women to be 50 percent everywhere—among CEOs, among show directors and producers and in any other senior-level role in any industry. The first step is to acknowledge men and women are biased.
"We have to understand that we all have a bias against women in leadership, including women, and then we need to correct for that. Recognizing the problem is a solution," she said. "We know that organizations that think their system is meritocratic and people who think they are meritocratic often have the worst results because they don't correct," she added. "You cannot correct what you don't see. You cannot correct what you don't see."
Sandberg pointed to how bias in hiring could be identified and sometimes reduced. For instance, when orchestra auditions took place behind a screen, there was an increase in female hires.
Studies found similar results across industries. One used applications for a lab manager position with randomly assigned names and found that "faculty participants rated the male applicant as significantly more competent and hirable than the (identical) female applicant."
When identifying details were not included in applications for tech jobs, 54 percent of those who made it through to an interview were women, up from five percent when those details were available, another study showed.
Rhimes recounted ripping off the covers of scripts when her team is evaluating prospective writers. When the names of the writers are missing, she found her male and female staffers tend pick people of color and women more frequently.
"There's a reason women apply for jobs when they meet all the criteria and men when they meet only some. It's that same bias," Sandberg said. And "there's a reason women get promoted for what they've done and men for their potential."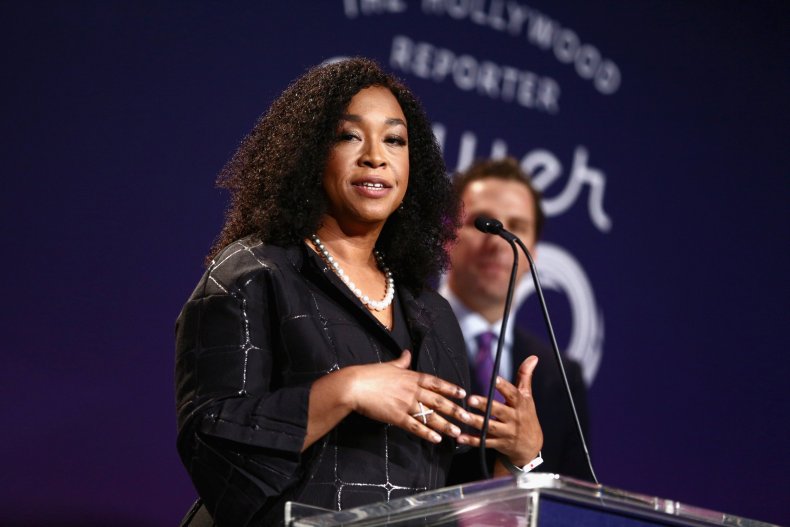 Sandberg emphasized how crucial it is not only to recognize that biases in hiring still exist, but also to acknowledge that it's impossible to put a screen in front of people or remove names and other identifying characteristics in the workplace; that means people need to better recognize when those biases come up in face-to-face interactions.
"We need to know that we treat men and people who are white as if they're smarter than women and people of color because then we can overcorrect," Sandberg said. "We need to know that 'angry,' 'emotional' and 'aggressive' are labels applied to certain women. Once you know that, when you hear someone say 'angry,' when you hear someone say 'emotional,' when you hear someone say 'aggressive,' you or someone else can say, 'Wait a second, no, no, no, no,' and theoretically rip that cover off."
She insisted safer work environments—without sexual misconduct, harassment and assault—won't become a reality until the ranks of the powerful include more women and achieve broader diversity, whether it's in terms of race, sexual orientation or other identities.
"Unfortunately, we can't wave a magic wand and make that happen immediately, so until then, we need clear policies that companies follow," she said. "People need to take that super seriously," she added. "And you absolutely have to have a culture where nothing bad happens to the people who report. That should never be tolerated."