Sheryl Sandberg Timeline: From Harvard to Facebook and George Soros Scandal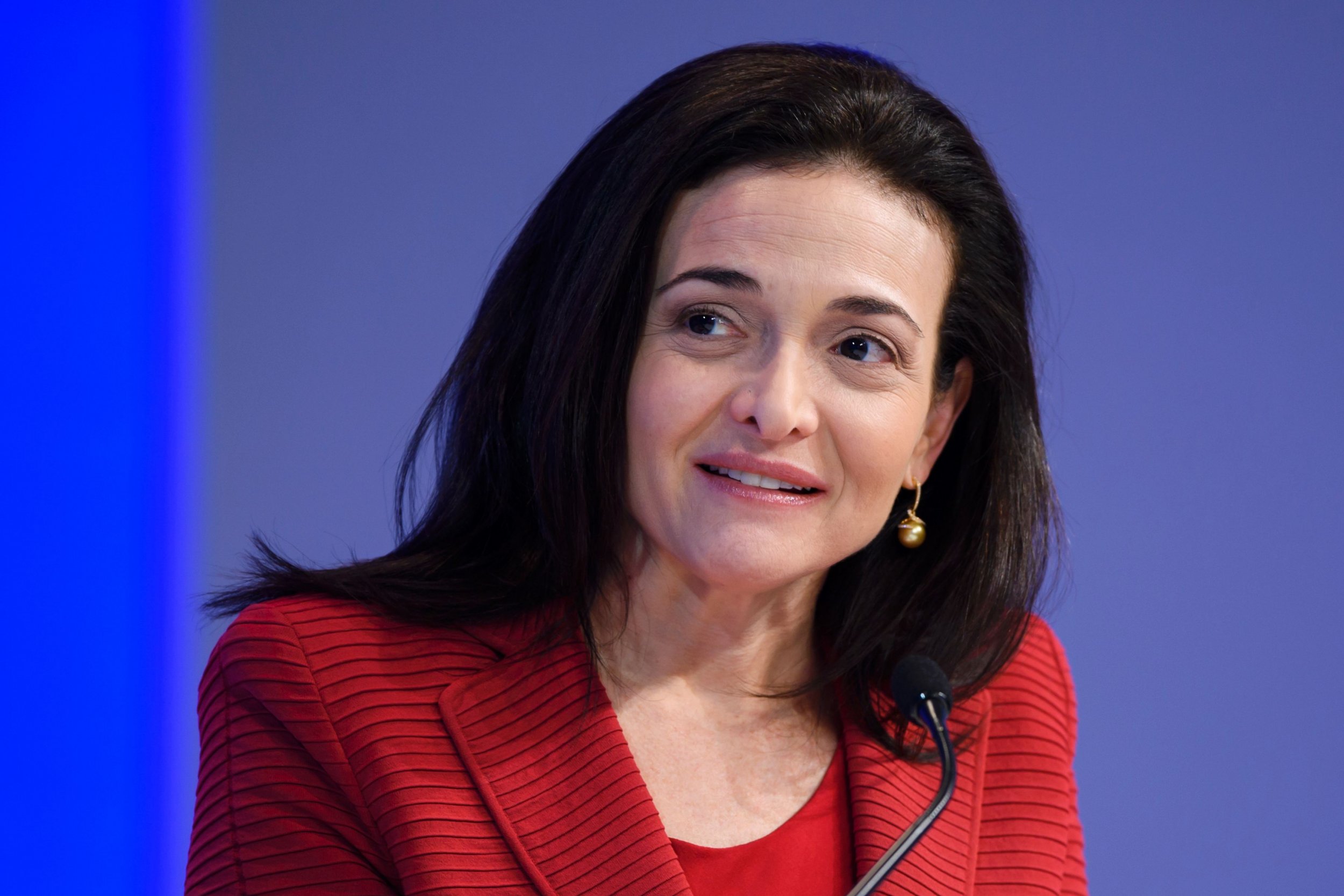 Arguably one of the most successful women of her time, Sheryl Sandberg, Facebook's chief operating officer, overcame adversity and broke ceilings some people never thought possible.
But recently she has been on the receiving end of criticism over Facebook's decision to conduct research on Democratic billionaire investor George Soros.
Sandberg was born in Washington, D.C., in 1969, and her family moved to Florida when she was 2 years old. In high school, Sandberg was in the National Honor Society and graduated with a GPA of 4.67, earning her the spot of ninth in the class.
Harvard University
Sandberg studied economics at Harvard and founded a group called Women in Economics and Government. She explained that the goal of the group was to increase interest among women to major in government and economics, according to Biography.com. She graduated summa cum laude in 1991, meaning she graduated within the top 5 percent of her class.
While at Harvard, Sandberg's thesis adviser was Lawrence Summers. After graduation, she went to work as his research assistant at World Bank, where Summers is now chief economist.
The future Facebook executive returned to Harvard two years later, and she graduated with a master's in business administration, in 1995.
Google
Sandberg joined Google in 2001, after having served as Summers's chief of staff while he was secretary of the treasury for then-President Bill Clinton. She stayed at Google until 2008. Her success as the company' vice president of global online sales and operations caused her to became regarded as one of the top executives in the country.
Sandberg told the Stanford Graduate School of Business during an interview that, aside from loving Google as a company, the position didn't meet her job criteria. During a conversation with Eric Schmidt, who was then the company's CEO, Schmidt likened Google to a rocket ship and said Sandberg loved the mission. She later realized it wasn't about getting the perfect job title, it was about the opportunities.
"'When you get offered a seat on the rocket ship, you don't ask what seat,' Sandberg said Schmidt advised. "And the job I took at Google and the job I took at Facebook were more junior than every other job offer I had. But they turned out to be much bigger opportunities."
Lean In and Her Husband's Death
The same year she released her best-selling book, Lean In: Women, Work and the Will to Lead, in 2013, Sandberg co-founded Lean In, a nonprofit organization aimed at creating a global community to help women succeed. Along with research, one of the initiatives of Lean In are Lean In Circles, which are small groups of women who meet to discuss their goals and how to help each other achieve their dreams.
In 2017, Sandberg co-authored the book Option B with psychologist Adam Grant, which gives readers advice on how to find strength in the face of adversity. The book combines research with Sandberg's own personal tale of having to work with "Option B" following her husband's death.
Sandberg married Yahoo! Executive Dave Goldberg in 2004, and the couple had two children. Goldberg passed away on May 1, 2015, on a family vacation to Mexico after sustaining head trauma from a fall on a treadmill.
The now-single mother told CNN in 2017 that her husband's death was "unimaginable," and that in the early days, weeks and months, she felt like a void was closing in on her.
"The grief. I couldn't breathe. And I didn't know what to do. I turned to my friend Adam and I said, 'How do I get my kids through this?' Because I was so worried their childhoods were going to be wiped away," Sandberg told CNN.
Joining Facebook
Sandberg joined Facebook as its chief operating officer in 2008. She then became the first female member on the social media company's board of directors, in 2012, the same year the company made its initial public stock offering. Two years later, in early 2014, Sandberg's stake in the company helped her to reach billionaire status.
With Sandberg at the helm of the Facebook, the company's revenues went from $350 million in 2008 to $3.7 billion in 2011, The Independent reported. This July, even after a large drop in the value of its stock, Facebook was worth $510 billion, according to Variety.
While at Facebook, Sandberg not only pushed for the success of the company in terms of dollar signs, but she also used her position to advocate for the company to be a success with regard to its employees. As someone who knew the struggles of losing a loved one, Sandberg applauded Facebook when it expanded its bereavement policy in 2017.
Facebook employees have 20 days paid leave to grieve an immediate family member, and 10 days paid leave to grieve an extended family member. They are also given six weeks of paid leave to care for a sick relative.
"Our workforce is by far our greatest asset—and we've seen again and again that being committed to our people makes our people more committed to Facebook," Sandberg said at the time.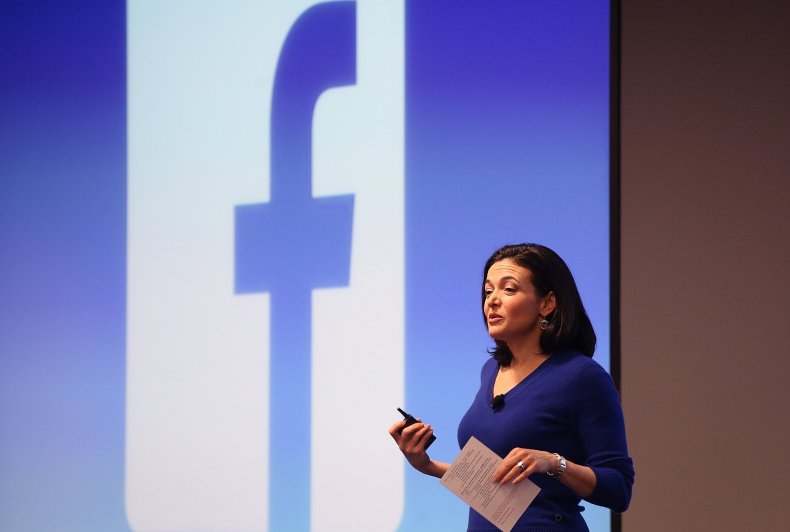 Facebook Scandal
In January, billionaire investor and philanthropist Soros criticized Facebook, Google and other tech companies during a public speech. He called Facebook and Google "powerful monopolies" and a "menace" to society. Following the speech, Facebook hired Definers Public Affairs, public relations firm to research Soros. The research included a look into possible financial connections Soros had to anti-Facebook organizations, according to The New York Times.
On November 15, Sandberg wrote on Facebook that she wasn't aware that the company hired Definers or about the work they were doing. However, as COO she took responsibility for not knowing when she should have.
"We're no longer working with them but at the time, they were trying to show that some of the activity against us that appeared to be grassroots also had major organizations behind them," Sandberg wrote.
The day before Thanksgiving, Sandberg offered an update and said that she didn't remember a firm called Definers, but that she asked her team to see if anything regarding their work crossed her desk. She shared that some of their work was incorporated into materials she saw and she received a small number of emails that referenced Definers.
Three people, who spoke to The New York Times under the condition of anonymity, said that after Soros's speech, Sandberg sent an email to several employees asking for information as to whether Soros stood to gain financially from the criticism. This new information raised questions about how much Sandberg knew.
A Facebook spokesperson told BuzzFeed News that Soros was a prominent investor and confirmed that the company researched his investments and trading activity with regard to Facebook. However, Facebook said the research was already being conducted when Sandberg sent an email asking if Soros shorted Facebook's stock.
"Sheryl never directed research on Freedom from Facebook," Facebook said. "But as she said before she takes full responsibility for any activity that happened on her watch."
Freedom from Facebook is a campaign aimed at breaking up Facebook and increasing regulations on the social media company.
Facebook's Chief Executive Officer Mark Zuckerberg and outgoing Head of Communications and Policy Elliot Schrage both defended Sandberg. Schrage took full responsibility for the work Definers was doing and said both Sandberg and Zuckerberg trusted him to "manage this without controversy."
Some have wondered why Sandberg hasn't resigned or been fired from her position, but Zuckerberg denied she'd be leaving the company. He told CNN Business that she's leading efforts to address big issues at the company and that he hopes they work together for decades to come.