#SheWas16 Trends on Twitter Over Murder Case Against Zephi Trevino, Alleged Trafficking Victim
The hashtag #SheWas16 trended on Twitter amid a campaign to convince officials to drop murder charges against Zephaniah "Zephi" Trevino, who supporters say was an innocent victim of child sex trafficking during a fatal shooting in 2019.
Trevino, 18, was 16 years old when 24-year-old Carlos Arajeni-Arriaza Morillo was killed in Grand Prairie, Texas. Prosecutors have charged her with the murder of Morillo during an attempted robbery, alongside Jesse Martinez and Philip Aguilera Baldenegro. Trevino's defense claims that she was being trafficked by Baldenegro, with Morillo having planned to pay to sexually abuse Trevino before being killed. Baldenegro does not dispute that he was the person who pulled the trigger.
Prosecutors say that Trevino willingly participated in the incident by luring Morillo and another man to an apartment by promising sex. In February, a judge ruled that Trevino would be tried for murder as an adult, leaving the death penalty or life in prison without parole as the only options for sentencing if she is convicted.
On Friday, #SheWas16 trended on Twitter as part of a campaign to bring attention to the case and put pressure on Dallas County District Attorney John Creuzot to drop the charges against Trevino.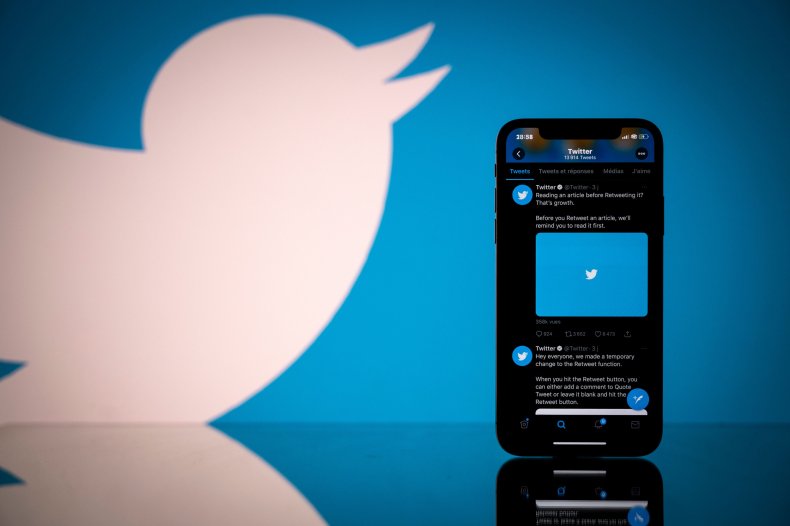 "Zephi Trevino was 16 when her trafficker murdered the man who purchased her for sex," tweeted ECPAT-USA, a nonprofit group working to eliminate child sex trafficking. "Today, she is facing life in prison and being made to pay for the crimes of her trafficker."
"@Dallas_DA Is charging a sex trafficking victim, Zephi Treviño, as an adult for murder even though she was just 16 and her trafficker admitted to being the shooter," podcaster Todd Hagopian tweeted. "Fire DA John Creuzot NOW!"
"#SheWas16 when she was trafficked and she witnessed the murder of the man who wanted to buy her for sex," tweeted Shared Hope International, another nonprofit organization lobbying against child sex trafficking. "However, Zephi faces potential prison time for a crime she didn't commit. #FreeZephi"
"#SheWas16 Zephi is a sex trafficking victim," the World Without Exploitation Youth Coalition tweeted. "@Dallas_DA certified Zephi Treviño as an adult for a murder she did not commit."
"At 16, Zephi Treviño was a victim of sex trafficking, and her sex trafficker killed her sex buyer. Now she is being tried as an adult for a murder she did not commit," user @LynnSharig8 tweeted. "Perhaps if she was a 17 year old white dude who killed two people with an AR-15, no one would care? #SheWas16"
Thursday was not the first time that Trevino's case has gotten considerable attention on social media. Celebrities including Kim Kardashian, Selena Gomez, Demi Lovato and Rose McGowan have all posted on social media in support of Trevino in the past. Last December, actress Jamie Lee Curtis placed a full-page ad supporting Trevino in the The Dallas Morning News.
Multiple petitions have also been launched. A Change.Org petition to show support for Trevino's innocence had amassed over 379,000 signatures as of Friday. Another petition, which had over 4,400 signatures from a goal of 3,000 as of Friday, asked for signatures to convince Creuzot to drop the charges against Trevin and also to "show the Texas justice system their shortcomings in defense of black and brown children and teenagers."
Attorneys for Baldenegro and Martinez dispute that Trevino was trafficked. Although Baldenegro has admitted to firing the shots that killed Morillo and injured a second unnamed male victim, his attorney David Finn argues that Trevino was the mastermind behind the robbery scheme rather than a victim, according to People. Finn also reportedly said that Trevino had been in a "boyfriend-girlfriend" relationship with Baldenegro, who was 18 at the time of the shooting.
Newsweek reached out to Creuzot for comment.