Shia LaBeouf's Coronavirus Test Goes Viral As He Praises Medical Worker
Footage of Shia LaBeouf undergoing a coronavirus test has gone viral as fans react to him speaking to a health worker.
The Peanut Butter Falcon star was spotted at a COVID-19 testing center and his experience there is getting a lot of attention on social media.
So much so that the name of the health care worker who administered the test, Yesenia, began trending on Twitter.
The person conducting the test first asks for LaBeouf's name. After responding, the 34-year-old asks for the frontline worker's name when she replies with: "Yesenia." The actor then comments: "Yesenia, good name," and proceeds with the test.
After deciding which nostril to take the swab, the footage, originally shared by TikTok user gtdubs91, shows LaBeouf taking the test.
After grimacing with the expectation of pain, LaBeouf seems pleasantly surprised that the swab was not as invasive as he expected and he says: "You've got a sweet touch. What are you talking about? Thank you Yesenia."
The interaction has seen LaBeouf's burgeoning heartthrob status soar on social media, with legions of fans saying they wished they were Yesenia.
One tweet, with more than 6,000 likes reads: "wanna be yesenia so freakin bad."
Another popular tweet joked: "SHE GOT THAT SWEET TOUCH WHAT ARE YALL TALKING ABOUT??? DONT PLAY WITH YESENIA LIKE THAT!!!!!"
LeBeouf has been making headlines lately in relation to his new film, The Tax Collector, a role for which he has permanently tattooed his whole chest to play a character called Creeper.
In an interview with Slash Film, director David Ayers revealed the extent of LeBeouf's dedication to the role.
"He's one of the best actors I've worked with, and he's the most committed to body and soul," Ayers said. "He had a tooth pulled on Fury, and then on Tax Collector, he got his whole chest tattooed. So he kind of goes all in, and I've never known anyone that committed."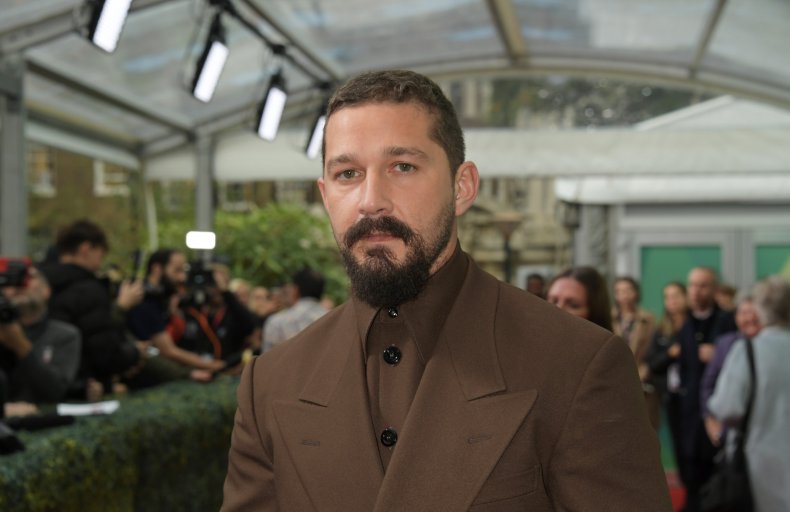 However, his efforts may have been in vain as reviews for the film have been less than favorable. In fact, one from The Wrap, is titled: "Shia LaBeouf Got His Torso Tattooed for This?"
The reviewer writes: "Creeper spends almost the entire movie in a three-piece suit, and the only time he takes off his shirt there's so much blood that we can't really see the tattoo, which makes LaBeouf's painful act of commitment a curious one."