FKA twigs has filed a lawsuit against her former boyfriend Shia LaBeouf, alleging that the actor inflicted physical, emotional and mental abuse against her during their relationship.
FKA twigs, whose birth name is Tahliah Debrett Barnett, alleges in the suit that she suffered "relentless abuse" over the course of the former couple's yearlong relationship, including sexual battery, assault and infliction of emotional distress, according to a report by the New York Times on Friday. In addition to alleging instances of being choked while she was sleeping and thrown against a car, the 32-year-old British singer has also accused 34-year-old LaBeouf of knowingly giving her a sexually transmitted disease.
LaBeouf responded to the allegations in an email to the Times and offered an apology for his past behavior.
"I'm not in any position to tell anyone how my behavior made them feel," the statement reads. "I have no excuses for my alcoholism or aggression, only rationalizations. I have been abusive to myself and everyone around me for years. I have a history of hurting the people closest to me. I'm ashamed of that history and am sorry to those I hurt. There is nothing else I can really say."
Also included in the suit are similar accusations against LaBeouf made by another ex-girlfriend, stylist Karolyn Pho, who claimed that the Holes star once pinned her to a bed and head-butted her when he was drunk.
In a second email to the Times, LaBeouf claimed that "many of these allegations are not true." However, he said that he felt the women deserved "the opportunity to air their statements publicly" and that he owed it to them to "accept accountability for those things I have done."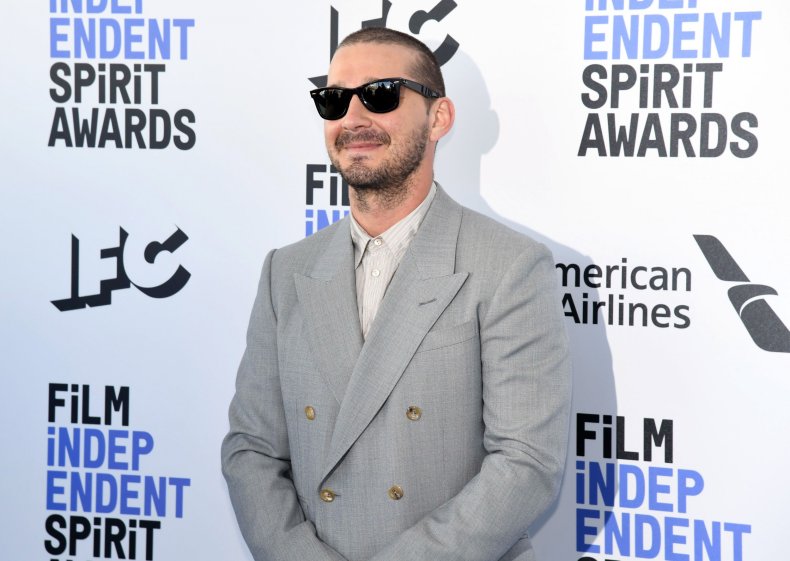 LaBeouf, who has been arrested on multiple occasions for disorderly behavior, added that he is currently in therapy and is "a sober member of a 12-step program."
"I am not cured of my PTSD and alcoholism, but I am committed to doing what I need to do to recover, and I will forever be sorry to the people that I may have harmed along the way," he wrote to the Times.
Newsweek has reached out to LaBeouf for further comment.
The lawsuit comes just three years after LaBeouf was arrested for disorderly conduct and public drunkenness in Savanah, Georgia. He pleaded guilty to a misdemeanor charge of obstruction in October 2017 and was ordered to pay more than $2,600 in fines and undergo anger management counseling, in addition to a 10-week rehab program. Earlier that same year, LaBeouf was hit with a $5 million defamation lawsuit after he got into a verbal altercation with a bartender at Jerry's Famous Deli in Los Angeles.
The Honey Boy actor was also arrested for disorderly conduct and public intoxication in 2014, after he interrupted a Cabaret performance in New York City in 2014.