Shia Militias Relaunch Tikrit Assault on ISIS After U.S. Air Strikes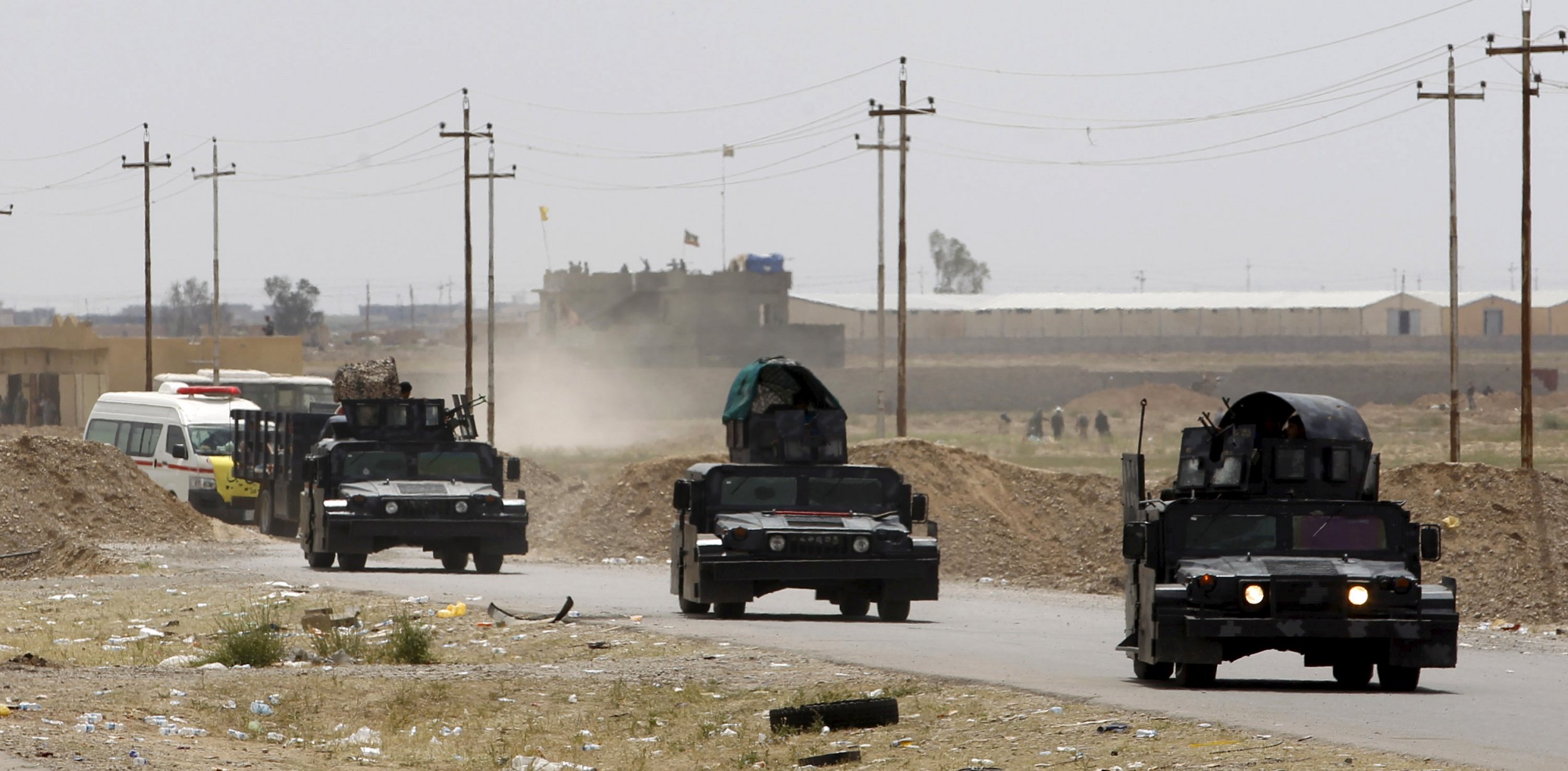 Iraqi militias battling to retake Tikrit from the radical Islamist terror group ISIS have restarted their assault on the Iraqi city after suspending the operation in protest at U.S. air strikes, according to Iraqi analysts and reporters.
Iraqi forces, supported by the Shia-majority Popular Mobilisation Units (PMU), launched their offensive on the Sunni-majority city on March 2 but the operation has taken longer than expected despite PMU spokesman, Karim al-Nuri, earlier this month claiming that the city would be liberated in "no more than 72 hours".
Experts have said that the Iraqi army does not have the capacity to neutralise the "hundreds" of booby traps that ISIS have planted in the city while Iraq's defence minister, Khaled al-Obeidi, claimed that the operation was slowed down to prevent Iraqi casualties.
A further delay was caused when Iraqi PM Haider al-Abadi requested U.S. air strikes against ISIS positions in Tikrit, forcing thousands of Tehran-backed Shiite militiamen, opposed to Washington's involvement, to suspend their advance into the city.
However, the U.S.'s short air campaign has come to an end and Iraqi forces and militiamen are now resuming their joint operation to defeat ISIS, setting up an assault on Mosul, Iraq's second-largest city captured by the terror group in their sweep across the country's northern regions last summer.
Suadad al-Salhy, a Baghdad-based journalist with military contacts, confirmed that Iraqi militia leaders had given the green light to resume the offensive, tweeting: "Iraq's popular mobilization troops including Shiite militias will resume fighting ISIL to re-take Tikrit, military and militia leaders said."
In the renewed operation, PMU forces are advancing from the east of the city, Iraqi police forces from the south and the Iraqi army from the northwest, Sajad Jiyad, Iraq expert and director of research at the independent consultancy Integrity, speaking from Baghdad after returning from Tikrit just days before, reveals.
"I was expecting that the air strikes would not last for too long," he says. "It was meant to be short, sharp and incisive, rather than a prolonged bombing campaign. It seems to have had the desired effect."
"It seems as if the air strikes have done their job and the offensive has resumed," adds Jiyad. "I'm not sure how quickly from this point onwards they will be able to secure the city but I would expect another week, ten days of operations at least."
Washington has spearheaded the battle against ISIS in northern Syria and in northern Iraq, but has been reluctant to directly cooperate with militias backed by Tehran via the notorious Iranian spymaster Qassem Soleimani, tasked with overseeing the Shia militia's offensive and offering logistical assistance.
Tikrit is situated on the Tigris river, approximately 95 miles (150 kilometres) north of the capital Baghdad, and would provide Iraqi forces a strategic launchpad from which to attack ISIS-held Mosul, Iraq's second-largest city, further to the north.
The city was the site of mass executions of Iraqi forces by ISIS militants at the time of its capture last June when the terror group launched its march across northern Iraq, capturing key Sunni areas. A Human Rights Watch (HRW) report claimed that approximately 770 captured soldiers were killed after the terror group took control of former U.S. military base in the city, Camp Speicher, in executions which HRW advisor Fred Abrahams described as "crimes against humanity".